Get the Bedrock Geology map layer in Gaia GPS, and you'll always know exactly what you're standing on. You'll also know what's ahead: If you've ever looked at a rock formation and wondered whether it was limestone or granite, this is the map for you.
The Bedrock Geology layer is based on the map source Macrostrat, which combines U.S. Geological Survey data with over 200 different geologic maps at various scales around the world.
The result is an exhaustively cross-referenced world geologic map, and the highest temporal resolution geologic map of North America ever produced. It includes information about the ages, tectonic histories, and minerals in the bedrock around the world.
In the Gaia GPS app, Bedrock Geology uses smart scaling to show you the most pertinent geologic information at any zoom level. Use it to scout out new rock climbing areas, improve your knowledge of natural history, impress your friends, or educate the little ones in your life.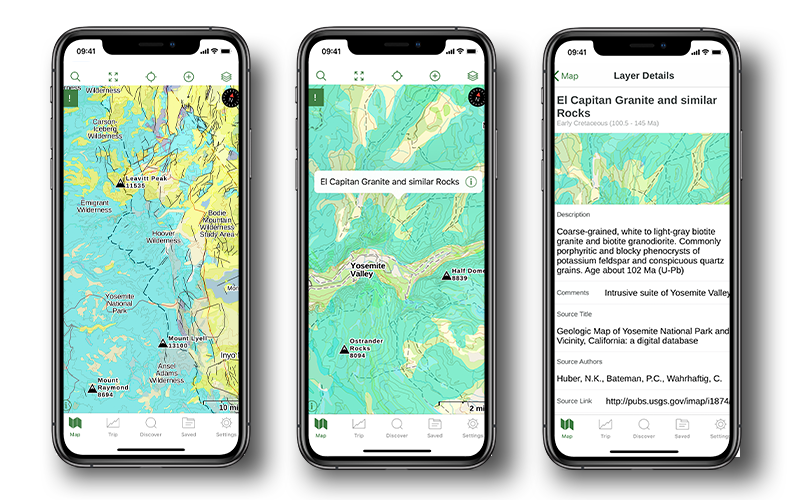 How to Use the Bedrock Geologic Map
The Bedrock Geology map is available to those with a Gaia GPS Premium Membership. Currently, information about rock types and physical origins is only available in iOS, where the map is interactive. However, we're working on a fix to bring that same functionality to the Android app. In the meantime, Android and web users can reference the map legend (below) to learn more about the geologic ages of the rocks around them.

To get started:

Find the Bedrock Geology map in the Feature/Weather Overlays category of the map manager.
Tap the plus sign to add the layer atop any of your favorite base maps.
Toggle the transparency as needed to see feature labels or satellite imagery beneath the color-coded swaths of geologic information.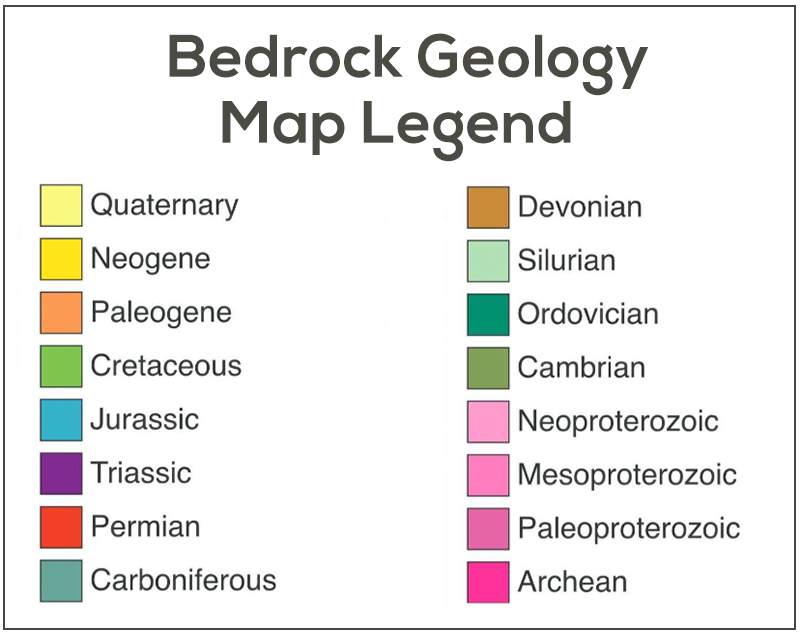 A Note on Resolution
The resolution of map coverage can vary for different areas of the world. Some continents (like North America) have excellent coverage, and draw data from up to a dozen different geologic maps. In countries that lack publicly available geologic data, however, Bedrock Geology relies on the world geologic map provided by the Geological Survey of Canada.

You can use the interactive map on the Macrostrat sources page to learn more about available coverage for different areas of the world.