September brought a number of improvements to gaiagps.com. You can see the full release notes for September on the updates website, and you can also pop over to updates.gaiagps.com anytime to view updates for Gaia GPS on iOS, Android, and the web overall.
Routemaker Improvements
Last month, we redesigned the route-making controls on gaiagps.com to improve the spacing of elements, added a "driving" mode for routing, and added icons for distance and elevation. The route-maker also now remembers the original mode of transportation (hiking, biking, driving, or straight line) when editing your routes later.
You'll also see a new warning when trying to make snap-to-trail routes with non-OpenStreetMap (OSM) sources. While snap-to-trail may work with non-OSM sources, you'll have the best experience with OSM-based layers, because the routemaker is based on OpenStreetMap data.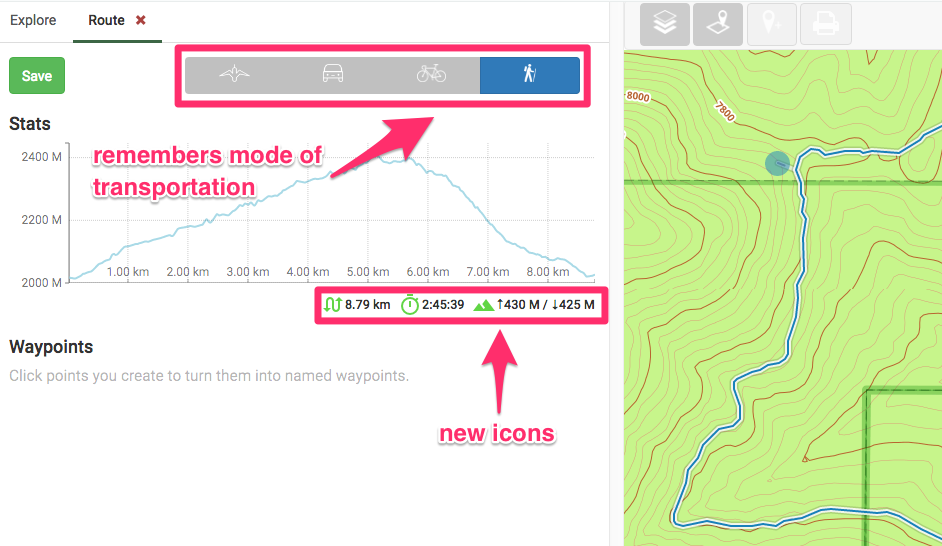 Details Page – Show on Map
On the details page, you can use the new Show on Main Map button to add your tracks, maps, routes, and waypoints to the main map.
Track pages also show which platform and device you recorded them on.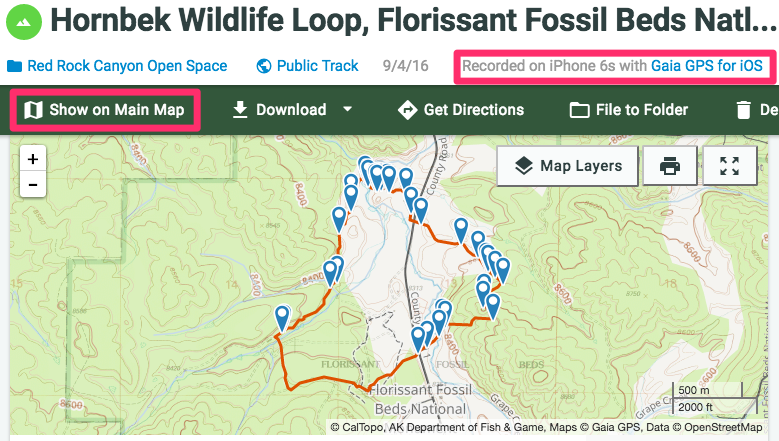 New Thumbnails on List Pages and Elsewhere
We've also added thumbnails to make working with gaiagps.com more intuitive:
Lists of your tracks, routes, and folders show thumbnails in the table
A unique thumbnail now appears for each item in the Overlays menu on gaiagps.com/map
The Create Layer menu displays unique icons for waypoints and routes on gaiagps.com/map too
More Updates
Finally, we've made some changes to help you manage and protect your data. Before you delete anything, a new warning message displays to let you know that it will disappear from the app too.
You can also update your credit card information online, for users that subscribed to GaiaPro via the website.
Comments/Questions?
We've been working hard to add features, functionality, and design enhancements to gaiagps.com.
Let us know what you think by posting to the Gaia GPS Community Forum, the Gaia GPS sub-Reddit, or email support@gaiagps.com with questions.