Alpinist Adrian Ballinger has made a career of climbing the Himalaya's 8,000-meter giants. Since 2008, he's summited Mount Everest eight times, including once without supplemental oxygen. He has also climbed other lofty and daring peaks in the region like K2, Lhotse, Cho Oyu, and Manaslu. But perhaps the biggest hurdle Ballinger has surmounted has been overcoming family and societal pressure to live a life outside of what's true to himself.
In this episode of the Out and Back, Ballinger takes hosts Shanty and Mary all the way back to his first experiences with the outdoors in his hometown of Worcester, Massachusetts. Ballinger didn't grow up in an outdoorsy family, but he lucked into a group of friends and mentors who showed him the way. A friend's dad offered to teach him to rock climb. And while Ballinger's parents didn't approve of this new activity, Ballinger found a quiet ally in his mother.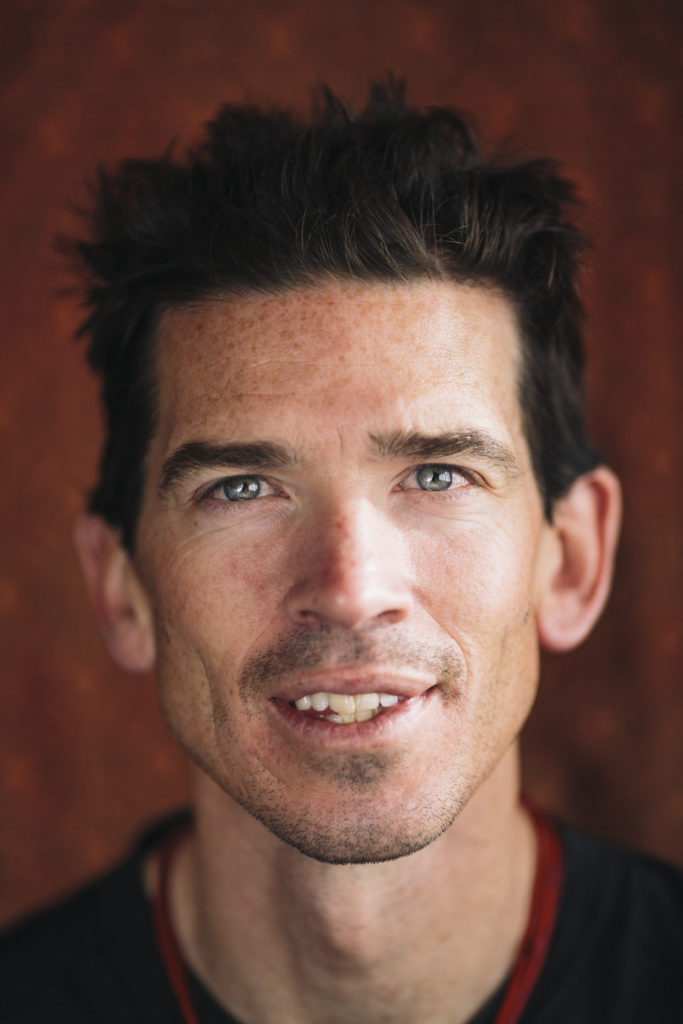 "My mom had this great dichotomy. On one side, if I was going rock climbing, I couldn't tell her. I had to tell her I was going to the library. But she knew that meant I was going climbing. But she didn't want to talk about it," Ballinger explains. "But every couple of weeks or once a month, another cam would show up my bed. She had gone to the local Eastern Mountaineering Sports shop to figure out what I needed and she helped build my rack, but it was never something that she wanted credit for or necessarily encouraged out loud. It was pretty cool."
Though he loved climbing, nobody ever thought he'd make a job of it. In fact, an undercurrent of pressure to study medicine swept him away to college. He earned his bachelor's degree from Georgetown University and was accepted to the Georgetown's medical school. But Ballinger deferred enrollment to indulge in one glorious gap year to "get the mountains out of his system." One year turned into two years, and, well, let's just say his parents weren't impressed. Decades later, and well into his 40s, Ballinger is still scrambling up mountains on his "break" between undergraduate and graduate school.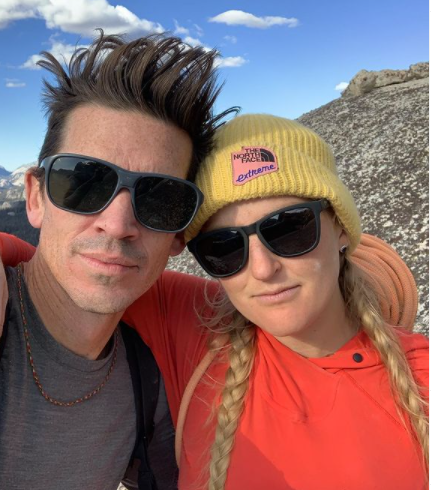 In this fun and lighthearted chat, Ballinger speaks openly about the challenges and realities of guiding clients up the world's highest mountains. But it's not all earthquakes, avalanches, mountain politics, and climate change. Ballinger takes us to that fateful encounter on the side of Mount Everest, where he met the love of his life, professional climber Emily Harrington. The couple got engaged last year, and are looking at a December 2021 wedding. Ballinger gives us a peak of what "normal" life is like for these two climbing celebrities.

Tune in to learn more about how you can explore in the mountains with Ballinger's company Alpenglow Expeditions. Follow Ballinger on his Instagram page and watch the couple's YouTube channel DangerstikTV for some real-life Adrian/Emily entertainment. Watch Breathtaking, a documentary about Ballinger's climb on K2 without supplemental oxygen.
Episode Highlights:
4:05: Adrian was born in England and grew up in Massachusetts.
5:15: Adrian credits luck, mentors, and his cool mom for getting him into climbing.
7:00: His parents taught him and his sister to be willing to try anything, but they weren't too excited about Ballinger taking up rock climbing at a young age. Even still, Ballinger's mom bought him his first rack.
9:45: Adrian graduated from Georgetown University and was poised to go to medical school, when he put the breaks on and took a gap year, to get the "mountains out of his system."
13:10: He never went back to school, picked up some sponsors, and kept climbing mountains.
15:15: Mount Everest caught Adrian's attention when he was a teenager, and he read everything about it and was totally obsessed.
17:10: Guiding was the only way Adrian could afford to summit Everest, and he has now summited Mount Everest eight times — once without oxygen supplementation.
21:00: Many challenges can interrupt an Everest expedition, including icefall, earthquakes, politics, and even the Olympics.
23:45: It costs $85,000 to go to Everest with Adrian Ballinger and his qualified guides with Alpenglow Expeditions.
25:15: Cheaper trips skimp on experienced guides, safety equipment, and extra oxygen.
28:20: The crux of Everest lies in the sustained effort it takes to climb the mountain over 30 days.
31:30: Adrian wasn't sure if he could summit Everest without supplemental oxygen, and that unknown drew him to try.
33:45: The first attempt without oxygen didn't go well and Adrian had to retreat just 600 feet from the summit.
37:40: Adrian went back and summited without oxygen, but doesn't remember it because he was blacked out from the lack of oxygen.
38:22: Adrian went on to summit K2 without supplemental oxygen, and just being 600 feet lower made all the difference.
41:30: K2 is a more remote, technical, and dangerous climb that it's taller sister Everest. The team ran into all kinds of troubles, but pushed through and summitted in perfect conditions.
51:20: Adrian describes the effects of climate change on the world's tallest mountains, and here's what we can do to make a difference.
57:15: Adrian Ballinger is engaged to professional climber Emily Harrington.
57: 45: Last fall, Emily became the first woman to climb El Capitan's Golden Gate route in a 24-hour period. She joins the very short list of climbers — Tommy Caldwell, the late Brad Golight, and Alex Honnold — who have accomplished this feat.
59:00: Adrian had the honor to belay Emily on a portion of the route, and he describes a big fall she took and how she got through that and pushed on.
1:04:30: Emily and Adrian manage the risks of being professional climbers by talking through their objectives very carefully.
1:06:20: When Adrian and Emily are home in Tahoe City, Calif., life is filled with laundry and chores, and they cherish the "normal" times because they rarely get them.
1:07:15: Adrian tells the story about how he first met Emily at 21,000 feet on Mount Everest. He offered her a coffee.
1:10:05: What's next? Adrian Ballinger and Emily Harrington are planning a wedding in December.
Next Episode: Get Ready for Your Summer Adventures with Backcountry Fitness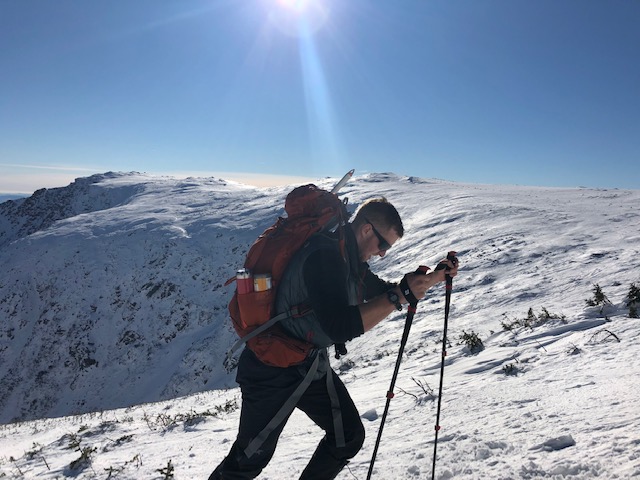 The days are getting longer and warmer, and the summer hiking season is well on its way! But for many of us, nearby trails are still covered in ice and snow. And for many more, we're cooped up in the cities or geographical regions that are flat as a pancake. How can we gear up for summer mountain adventures given these limitations?

Personal trainer Billy Gawron of Backcountry Fitness is here with answers. Next time on Out and Back, Shanty and Abby chat with Gawron about training for hiking, backpacking, and thru-hiking adventures.

Whether you've spent a little too much time on the couch this winter, are confined to the city, or don't have access to a gym, don't worry! Gawron walks you through how to build a strong body and mind right at home. Gawron, who has backpacked all over the world and specializes in training his clients to get ready for all types of backcountry trips, delivers his keen insight into training for big mountain days while confined to small spaces and flat cities.

Gawron shares the number one thing we should all start working on right now, and gives us the key to balancing strength work with endurance training. He also breaks down some pervasive myths about training, including how realistic, or unrealistic, it may be to "hike yourself into shape."

If you're dreaming up some big plans for the summer, this episode will help you prepare for those physical challenges on the horizon. In the meantime, check out Backcountry Fitness on the web, where you can find free training plans and can hire Gawron as a coach. Also, follow Backcountry Fitness on Instagram for training tips.
Last Episode: Climber Matt Segal Balances Entrepreneurship and Climbing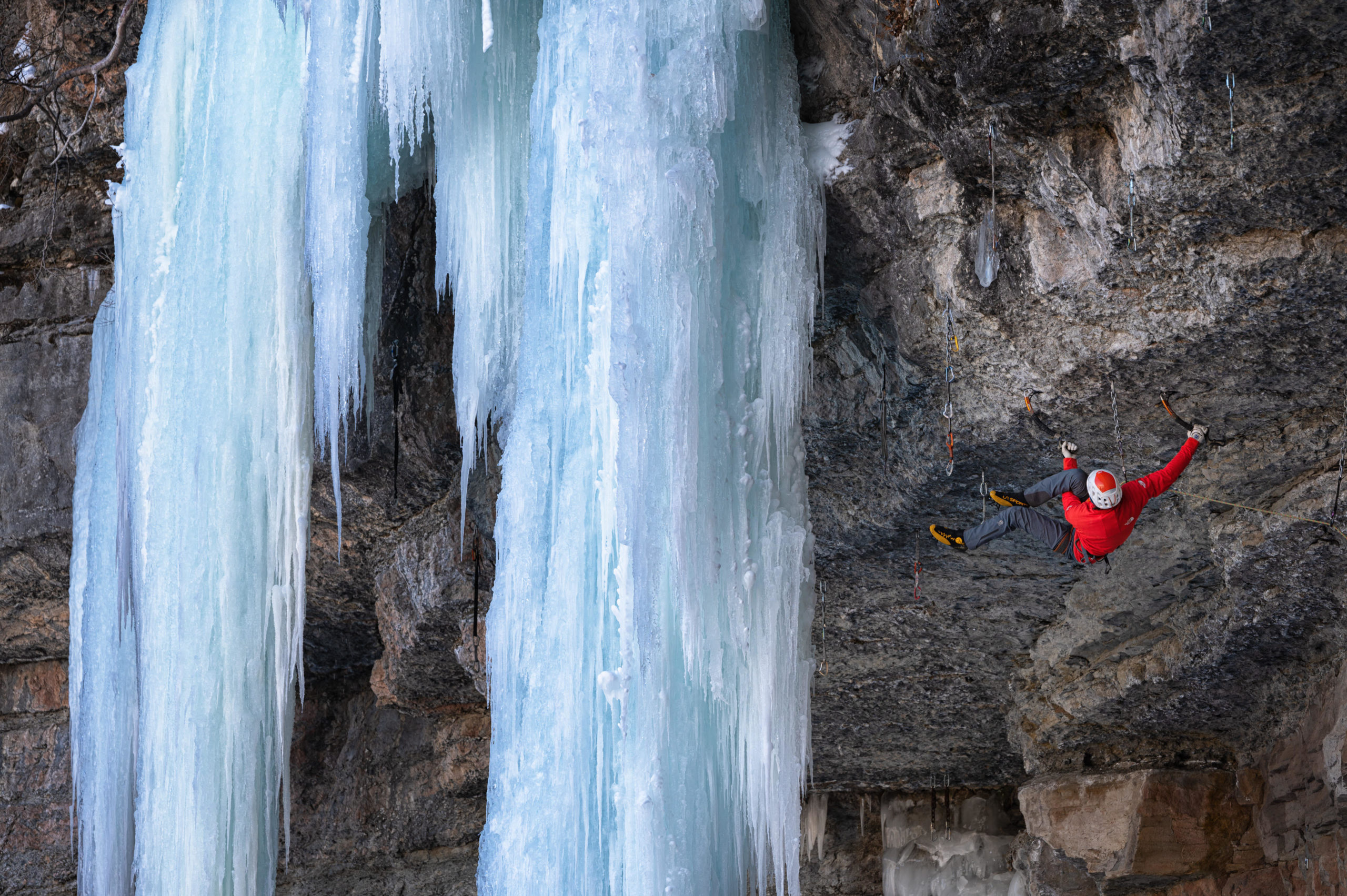 Professional rock climber Matt Segal knew that climbing would never be enough for him. Plus, he was fed up with drinking bad coffee in the mountains. One fortuitous morning in a tent, Segal declared that he could make better backcountry coffee than what he was drinking. The concept for Alpine Start, an artisan instant coffee company, was born.

In this episode of the Out and Back, Abby and Shanty catch up with Segal to learn how he juggles climbing with running his business. Segal quickly established himself as one of the best trad and sport climbers in the country, setting first ascents on the Iron Monkey (5.14) in Eldorado Canyon, the Orangutan Overhang (5.14-) in Independence Pass, Colorado, and Air China (5.13d R) in Liming, China. But he knew he needed more than climbing in his life.

"There's going to be a time when climbing doesn't really work for me," Segal recalls on the podcast. "Some of the allure with climbing was starting to fade a little bit. I was starting to get into other sports like paragliding. I just had this idea of, here I am, it's a rainy day in my tent. I was drinking Starbucks Via. I was like, man, this kind of sucks. And I hate Starbucks. There's nobody making a good instant coffee out there. Part of me was like, well, if I could make an instant coffee that even tastes just as good as Starbucks, I'm way cooler than Starbucks. Maybe people would buy it."

Segal walks us through how a near-death paragliding accident inspired him to take Alpine Start to the next level. And he shares how he used climbing expertise combined with degrees in Psychology and Religious Studies with an emphasis in Tibetan Buddhism to assist on archaeological explorations of 800-year-old man-made caves high on rock faces in the Mustang region of Nepal.

Whether you live at the crag or seek insight into pursuing your dreams, you're not going to want to miss this episode. Tune in to feed off of Segal's passion for getting outside and protecting the places we love to play through his work with Protect Our Winters and 1% for the Planet. Keep up with Segal on Instagram. Read more about Segal's Nat Geo trips to the Mustang Valley here and watch the documentary here.