Whether you cherish skiing the perfect line, hiking up to breathtaking views, or overlanding through enchanting desert planes, we share common ground. We are united in our love of the world around us. And we can come together to protect these places we love to play.

This March, hundreds of thousands of outdoor enthusiasts are joining forces for our planet. We are proud to stand alongside climate change nonprofit Protect Our Winters as it brings recreationists of all types and creeds together to advance non-partisan policies that protect our world today and for future generations. Together, this "Outdoor State" — the symbolic collection of folks from all across the country who love recreating outside — holds collective bargaining power that any individual could never attain.

You can join the Outdoor State by participating in POW's month-long "Crush It 4 Climate" campaign. The goal is simple: get outside for a chance to win a slew of incredible prizes — including a free Premium Membership from Gaia GPS! From finding new hikes, to navigating in the backcountry, to recording your adventures, Gaia GPS helps people explore and stay safe in the backcountry.

Over here at Gaia GPS, we are joining the "Crush it 4 Climate" campaign by getting outside and recording a track of that activity. Yes, it's that easy! Here's how you can join us:
"Crush It 4 Climate"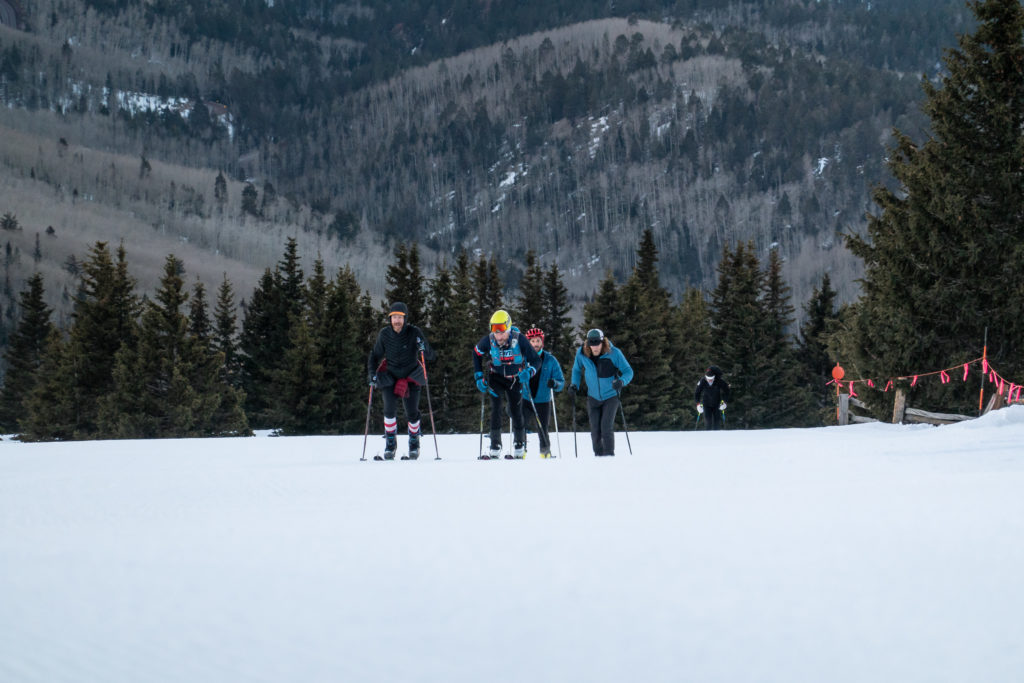 The beauty of the "Crush it 4 Climate" challenge is anyone can participate. There is no one "right way" to "crush it for climate." Gaia GPS writer and editor Abby Levene (who also happens to be on the POW Athlete Alliance) climbed the equivalent of Mount Everest (29,032 feet) on skis.

On March 10, Abby and a couple other POW athletes set off into the pre-dawn darkness and skinned up Ski Santa Fe. Once they reached the summit, which tops out at over 12,000', they skied back down and started climbing back up again. They repeated that 20 times, for a total of 15 hours and 40 minutes.

"While skinning up and skiing down a ski resort 20 times is not the same thing as scaling the world's highest peak, it filled me with wonder over the magnitude of both Everest and earth at large," Abby says. "When I finally reached the equivalent of the highest point on the planet, I was exhausted and depleted. But I was also filled with immense gratitude and respect. From the backyard to places as far away as Everest, the world is so beautiful and vast. Plus, what a privilege to get to spend the whole day outside doing something I love! In my opinion, there's no greater motivator to want to help save our home planet than to go play on it."

You can see Abby's "Everesting" track here.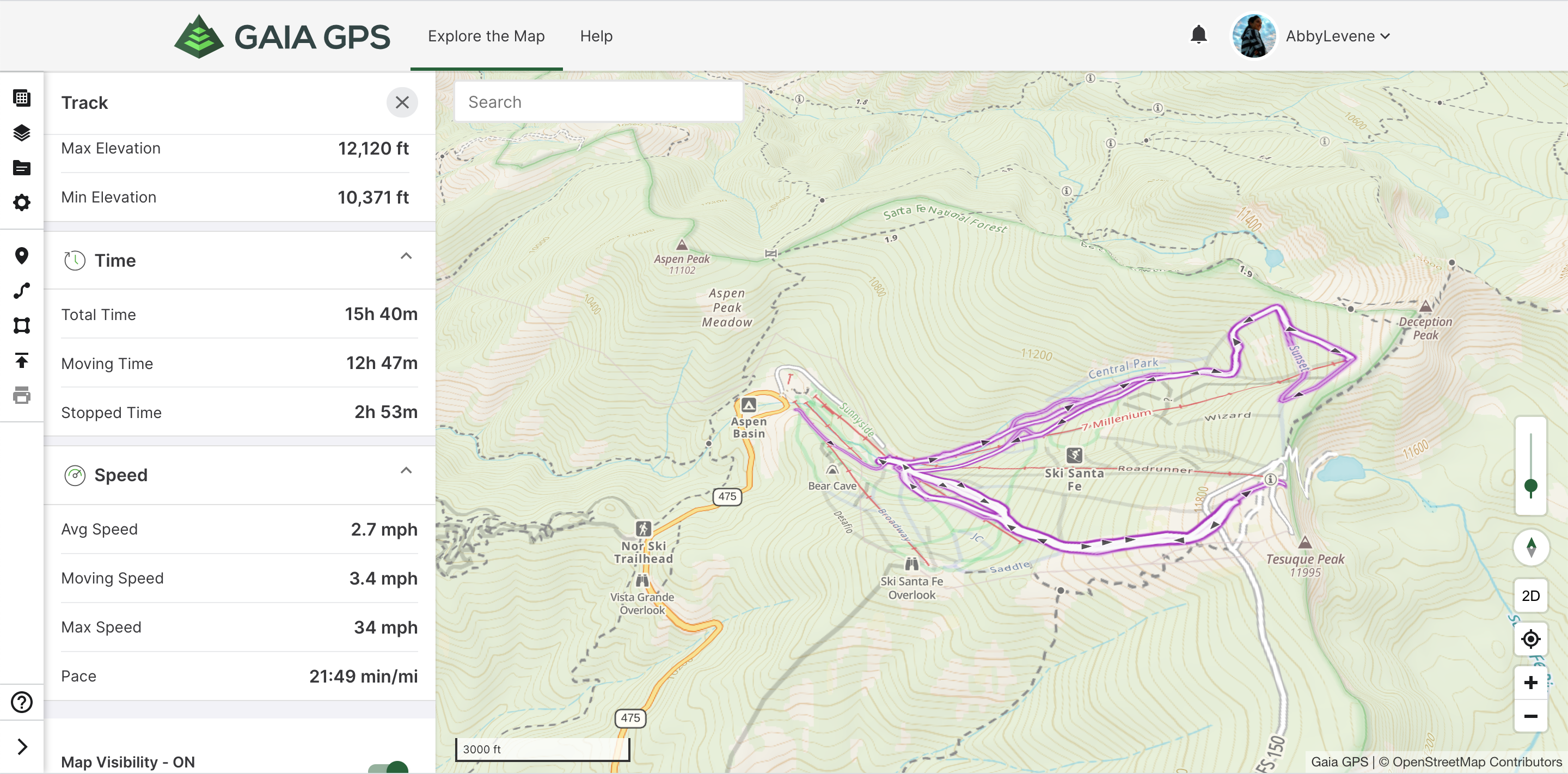 You certainly do not need to do something as extreme as Abby! Round up your family for a walk around the neighborhood or go hike that trail that's been on your bucket list for ages. If you get outside this month, you are taking action for our planet. And while you're out there, record your activity in Gaia GPS so you can share it with friends and encourage them to get outside, too.
Record a Track in Gaia GPS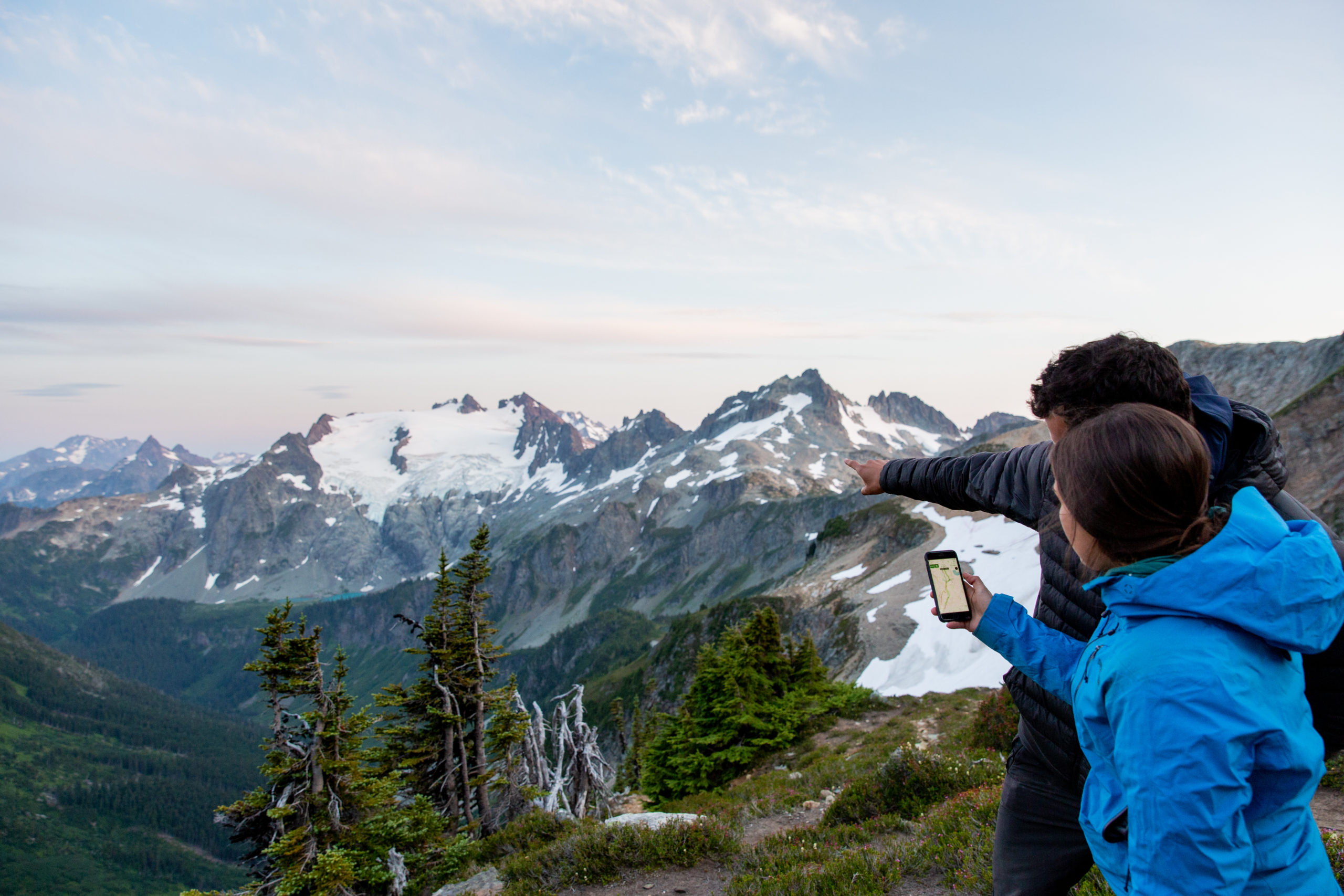 To record a track of your activity, first you will need to download Gaia GPS onto your phone. When you're ready to start your adventure, open the app.

Next, tap the "Record" button on the top left of your screen. If you don't see the "Record" button, you can add it by following these directions. Or you can simply tap the circle with the "+" in the middle (top right of your screen). From the menu that pops up, tap "Record a Track" (first option). You're ready to hit the trail!

When you're done with your activity, simply tap the timer on the top left of your screen. Select "Finish Track." Alternatively, once again press the circle with the "+" in the middle. Hit "Finish Track."

From here, you'll be able to view your track, including all the stats like distance traveled, elevation gain, and time elapsed. You can also give your track a name, and make your track visible to the public if you wish.
Join the Outdoor State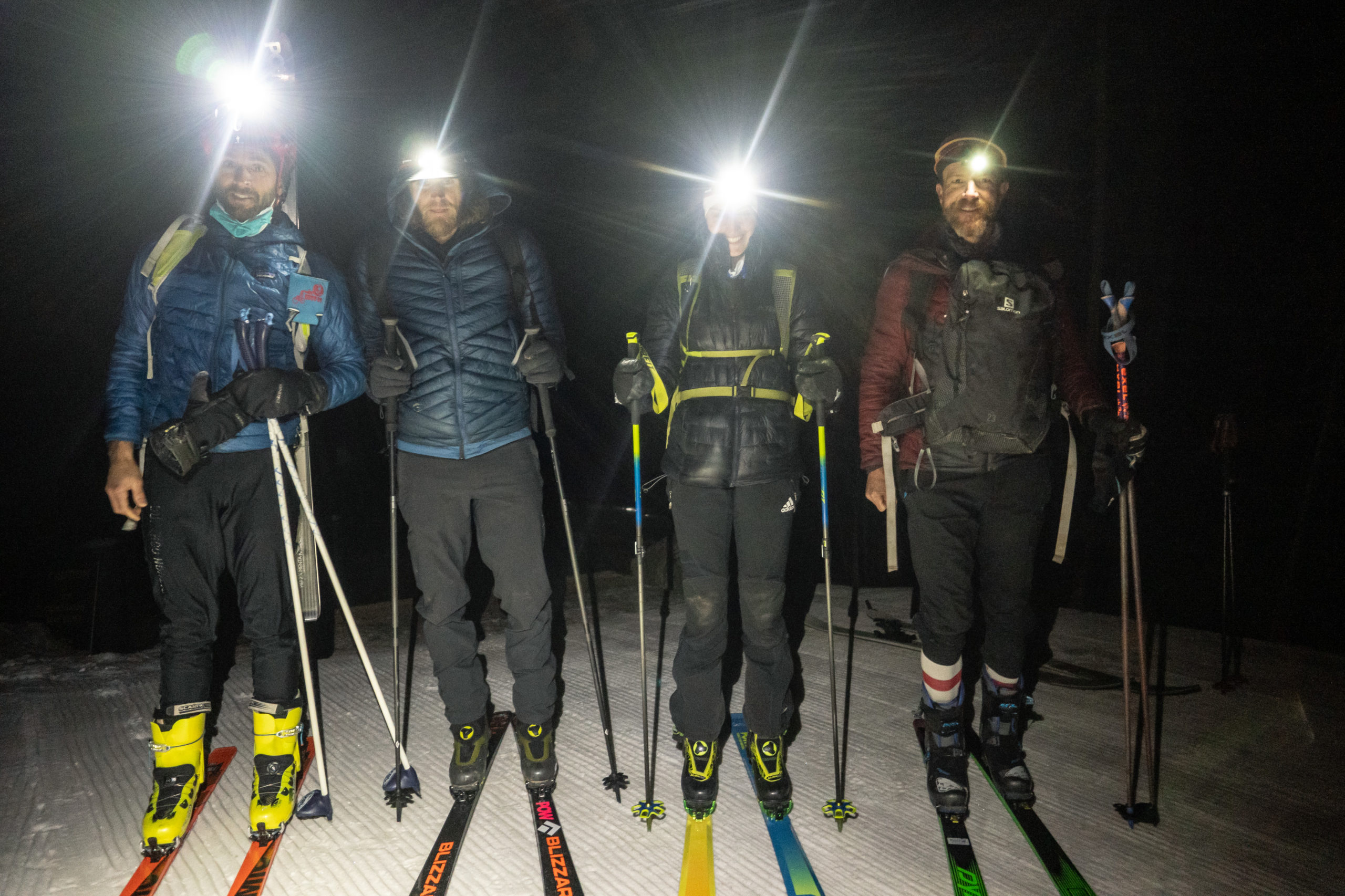 Once you've recorded your track, you're ready to join the Outdoor State! Share your track with your friends and family to encourage them to get outside, too. Then simply click the button below:
Bonus: we want to see how you are "crushing it for climate!" Share your tracks on social media, along with the hashtag #CrushIt4Climate and tag @GaiaGPS in your post. One more lucky winner will receive a free Premium membership. The Crush It 4 Climate campaign ends on March 31, so get outside over the next week and share those tracks. We look forward to joining you outside!