Use Dark Mode in Gaia GPS to plan routes, research hikes, and navigate after sundown without straining your eyes or wasting device battery. Dark Mode inverts the traditional iOS color scheme, showing you light-colored text and icons on a dark background. The result is a beautiful new aesthetic that produces less ambient light.
For an even better viewing experience, enable the Dark Mode responsive Gaia Topo map and your eyes will thank you.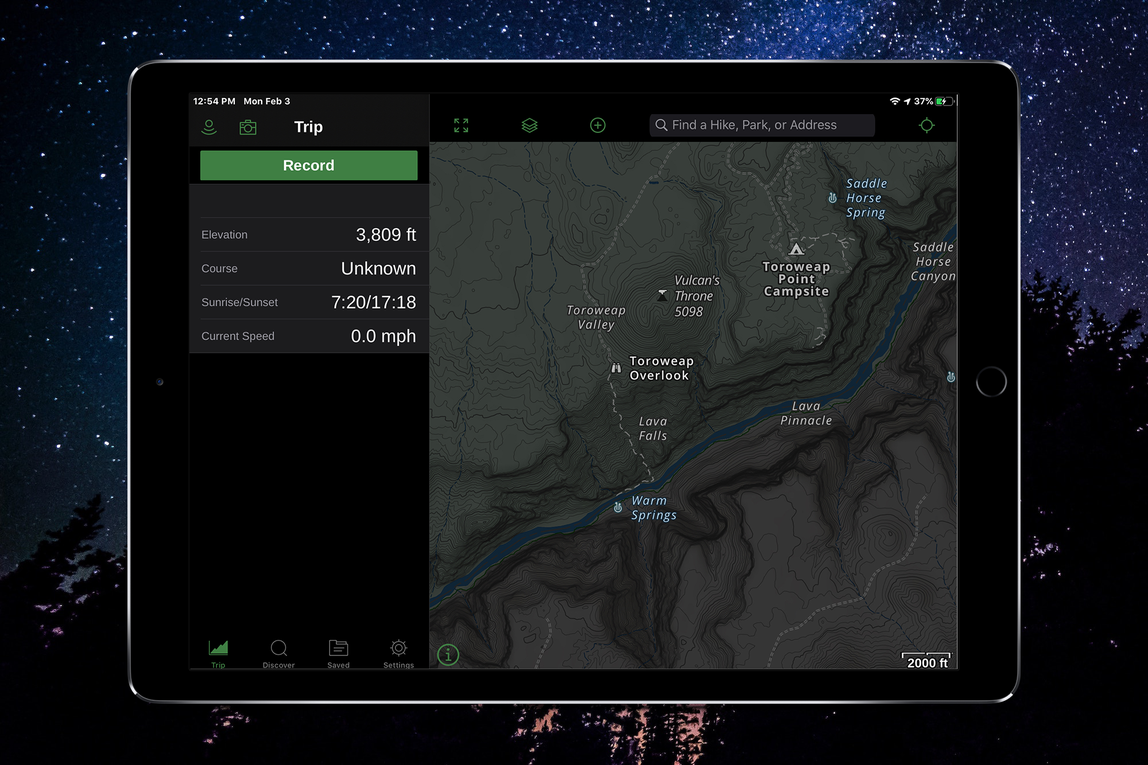 When to Use Dark Mode
Optimal for low-light environments, Dark Mode is easier on your eyes and won't disturb people around you. It's perfect for nighttime navigation, reviewing route stats during the ride home, or even just double-checking the weather for your morning hike or run while you wait for the sun to come up. And if you've got a dream trip keeping you up at night, you can nerd out over the details without disturbing your sleeping significant other.
Dark Mode also has the potential to extend the battery life of your device since the display requires less light.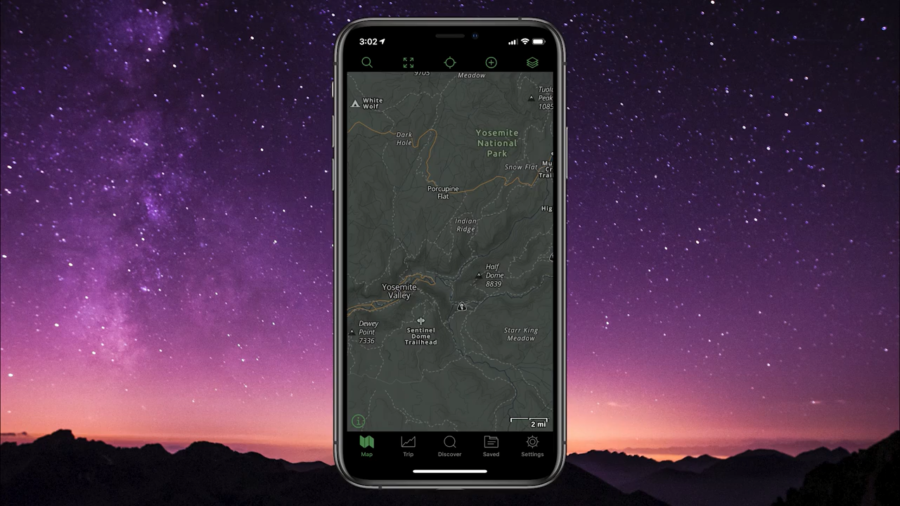 How to use Dark Mode in Gaia GPS
Dark Mode is a feature available with iOS 13. To turn it on, go to Settings > Display & Brightness > Appearance. Then, tap "Dark" to set the display to Dark Mode. Gaia GPS will automatically adjust its own display settings to match.

To ensure that your screen settings are always suited to your environment, tap "Automatic" under "Display & Brightness" to sync up Dark Mode with sunset and sunrise. You can also set it to adjust according to a schedule of your own choosing.