We built the Android release everyone has been waiting for, and it's been a year in the making. The next generation of Gaia GPS for Android features crisp maps, fast downloads, smooth panning/scrolling, and the ability to interact with features on the map.

We consider this release foundational. It's both a dramatic improvement the community will feel to the bones of the app, and it sets the stage for a longer laundry list of accumulated UX improvements, bugs, and new features that we're going to deliver in 2020.

Thank you to everyone who participated in the huge round of beta testing leading up to this release. If you'd like to participate in future beta testing, sign up to be a beta tester.
Beautiful Map Display, Faster Downloads
Gaia Topo and several other sources now display as 'vector' maps. This improvement means labels stay crisp as you zoom in/out and enables faster scrolling, panning, zooming, and tilting.
The switch to vector maps also allows for drastically smaller map download sizes at impressive speeds. In testing Gaia Topo, we found that the state of Washington can be downloaded in fewer than 1000MB (perhaps as small as 500MB) and completes in less than 10 minutes — 10x smaller and faster than some other non-vector maps.
Interactive Map Icons
Tap icons directly on the map to get information about them. Learn about hikes, natural features, property boundaries, and other important landmarks.
Gaia Topo Gets a Slick Redesign
Perhaps the most visual change you'll notice, the new Gaia Topo features a cleaner look and smarter labeling. You can read all about the newly updated Gaia Topo here.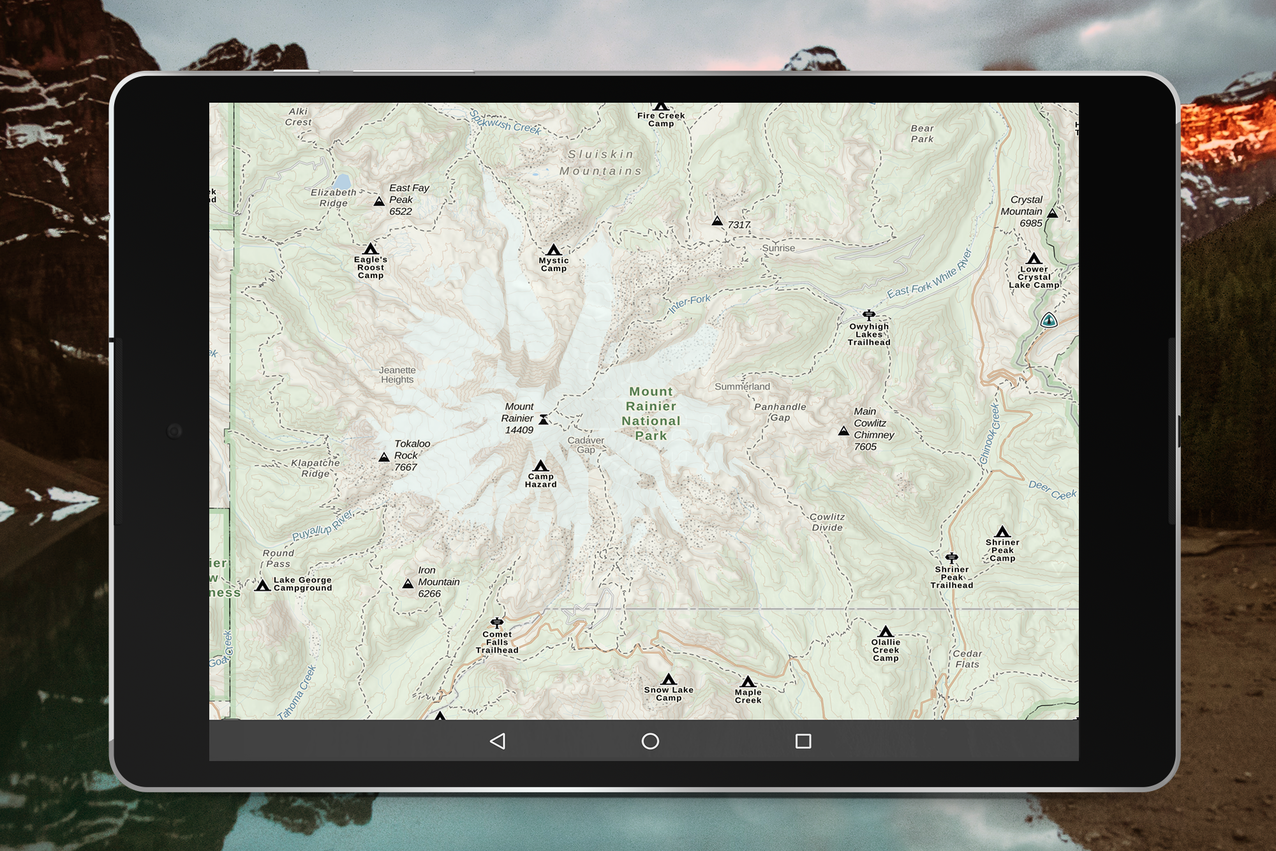 Automatic Map Updates
Now, you'll have the option to automatically update all of your map downloads for a particular source when it receives an update. No more deleting and re-downloading your public land maps every year. Anytime a map update is available, you'll get a notification as soon as it's live.
What's Next for Gaia GPS Android
We're excited about this update not only for the new maps, but also because it sets the stage for faster feature development in the future.

The Gaia GPS Android developer team remains small, but we're still on the hunt for great software developers to join Gaia GPS. Check out our open job listings here: gaiagps.com/company/jobs