We're thrilled to announce the release of a new, searchable, worldwide database of hiking routes across the Gaia GPS apps and website. The feature, called Hike Search, allows you to search through a continuously growing list of parks, forests, and trails to find the detailed information and maps of the best routes near you.
You may have already seen Hike Search in action if you've visited gaiagps.com recently, but now you can use it on the go by updating to the latest version of the Gaia GPS app.
Gaia GPS has always been a comprehensive tool for helping users find their way in the backcountry. With the release of Hike search, it's now a tool for hike discovery, as well.
Download a Trail and Maps with One Tap
Tap the new Discover tab at the bottom of your screen to get started.
In the search bar, start typing the name of a place you want to explore. That can be a trail, national or state park, or nearby city. Filter your search by a hike's ranking, time commitment, stars, difficulty, and length.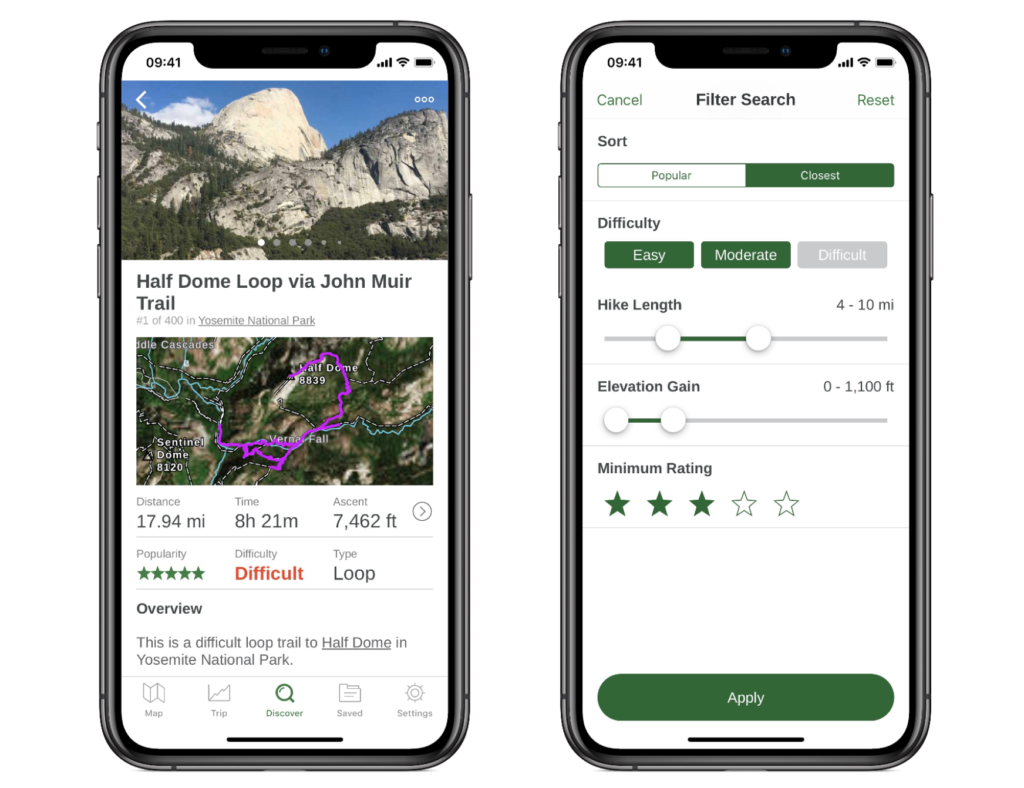 A Living, Breathing Catalog of Trails
The most exciting thing about Hike Search is that it's a constantly evolving, living, breathing thing. All the hikes populating the database are sourced from Gaia GPS community data, and the more hikes Gaia GPS users record, the more known routes Hike Search will generate.
Gaia GPS Hike Search aggregates public tracks and information from the community and analyzes redundancies to determine which sections of trail are known to the outdoor community as hikes. As more people publish tracks and photos, Hike Search generates more known hikes, improving its own data and internal rankings for everything on the map.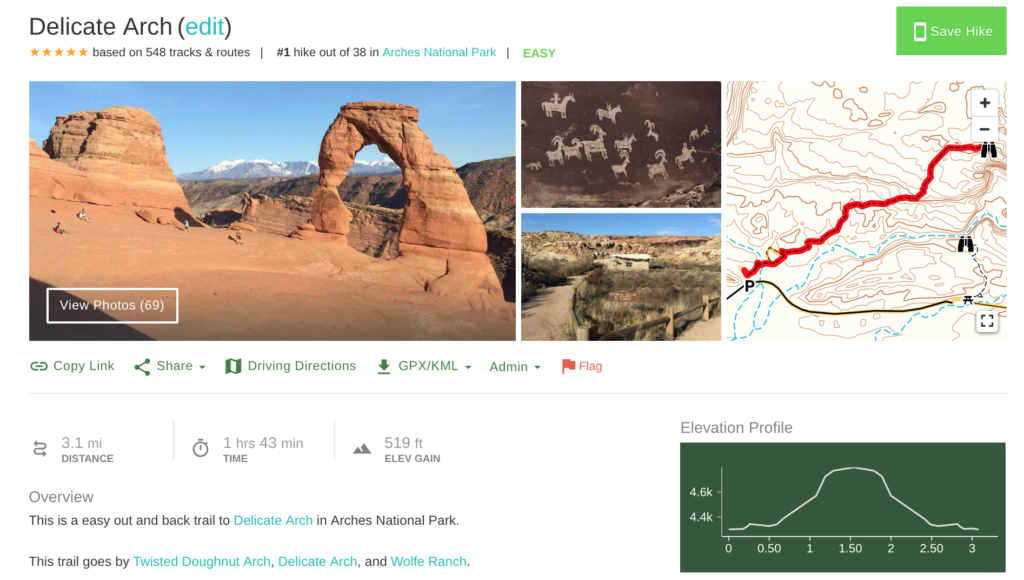 Get Involved, Give Back to the Hiking Community
Anyone can edit pages for Parks, Cities, or Hikes—this means that crucial information is sourced directly from locals, or people who've experienced a hike or area firsthand. As more people add their edits and trips reports, we figure Hike Search will become the most accurate and up-to-date trail database in the world—a Wikipedia for hikes.
Read here for more information on how you can get involved.
You can also contribute to the project by marking your tracks to public to see your adventures influence the course of this new resource, or leave a Trip Report for hikes you've done.
We welcome your feedback. Send a note to support@gaiagps.com with any questions, or just to let us know what you think.