Create a Team on gaiagps.com to outfit your professional organization with Gaia GPS, including all the maps and benefits of a Premium Membership. Manage team members, pay for the team from an official account, and replace your dedicated GPS devices with the best outdoor mapping app.
When you open a team account, you'll get the first 30 days free for everyone.
Gaia GPS for Teams
Gaia GPS for Teams is a B2B product, offering centralized team admin, and pairing perfectly with the shared folders feature we just released for Gaia GPS on iOS. Team accounts may also be useful for clubs or recreational groups of 10+ people.
More than 10% of the Gaia GPS community already use Gaia GPS for work, and we hope Team accounts help people adopt Gaia GPS into businesses and professional organizations. We have spoken to many users such as park managers, GIS surveyors, environmental groups, production film crews, state SAR teams, and wildland firefighter organizations who are eager for the team features.
Introductory pricing for early adopters of Team accounts starts at $40/year per seat, and you'll get that pricing permanently if you sign up now.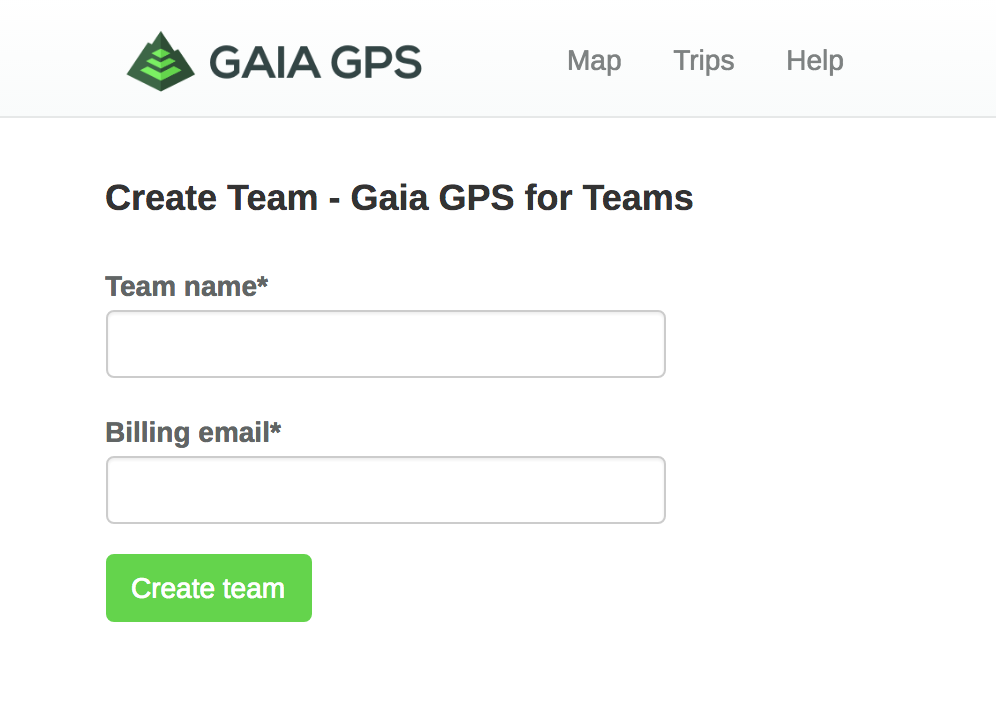 Team Features
Gaia GPS for Teams includes all of the maps and features of a Premium Membership, in addition to the following:
Manage multiple licenses via a central account
Priority support and a dedicated account manager
Manage your team from gaiagps.com
Assign admin right to team members for individual folders
We're also now busy building additional features for organizing data and managing teams, and we'd love to hear from you about your needs.
Sign up today for a free trial and email support@gaiagps.com to speak to a specialist about how Gaia GPS can benefit your organization.