Prepare for the unexpected with the new 48-hour weather forecast overlay.
Combine this new map overlay with your favorite base map to see rainfall predictions for your next weekend adventure.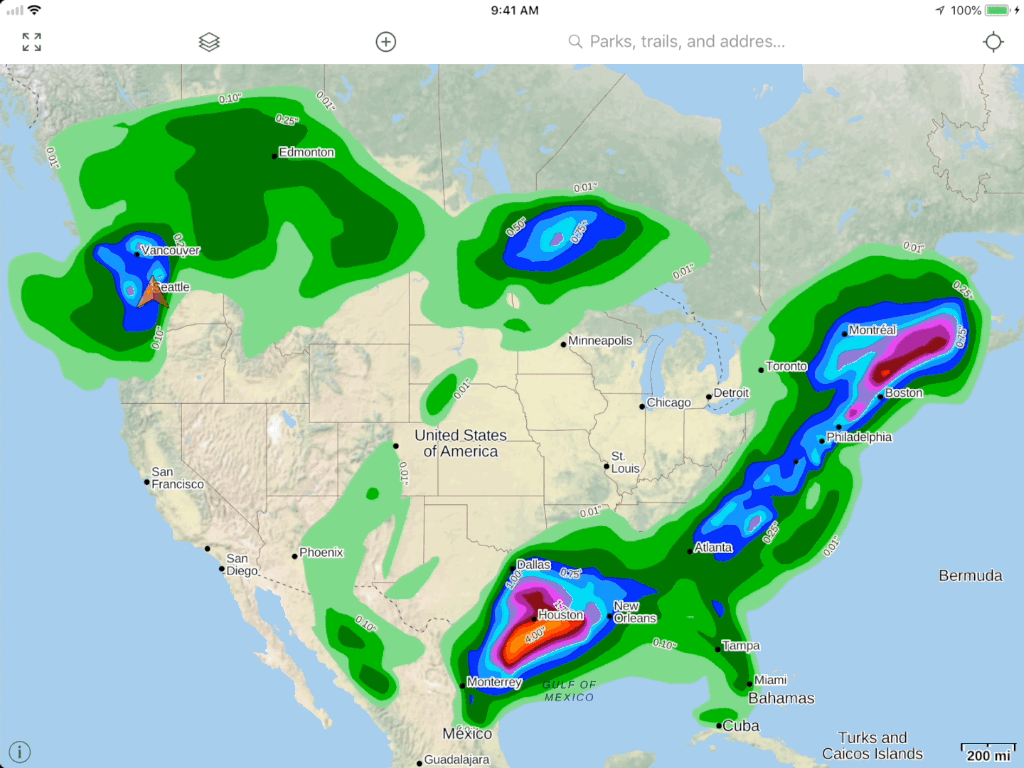 Built on Official NOAA Data
The 48-hour precip overlay taps directly into the National Oceanic and Atmospheric Administration (NOAA) forecasting data. The NOAA Weather Prediction Center (WPC) researches and releases short-term forecasts twice daily, based on predictive models and satellite imagery. Their reports can forecast heavy rain, snow, and flash flooding up to seven days in advance.
We've limited the forecasting for this map to 48 hours in order to give you the most accurate prediction for weekend trips. The overlay refreshes with new information every 12 hours and currently includes the United States, Canada, and Mexico.
How To Read the Forecast
Known as a Quantitative Precipitation Forecast, the weather overlay shades areas of the map to help you visualize the amount of rainfall during a specified amount of time (48 hours, in this case).
The chart below shows the different shades available depending on the forecast, ranging from 0 to 20 inches of rainfall. Green and blue shades represent light showers, while darker areas of red or purple indicate larger accumulations.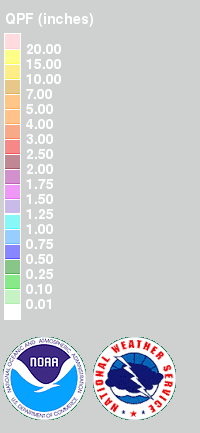 Using the 48 Hour Precip Forecast Overlay
Available for iOS users with a Premium Membership, the 48-hour Precip Forecast map can be viewed while connected to the internet.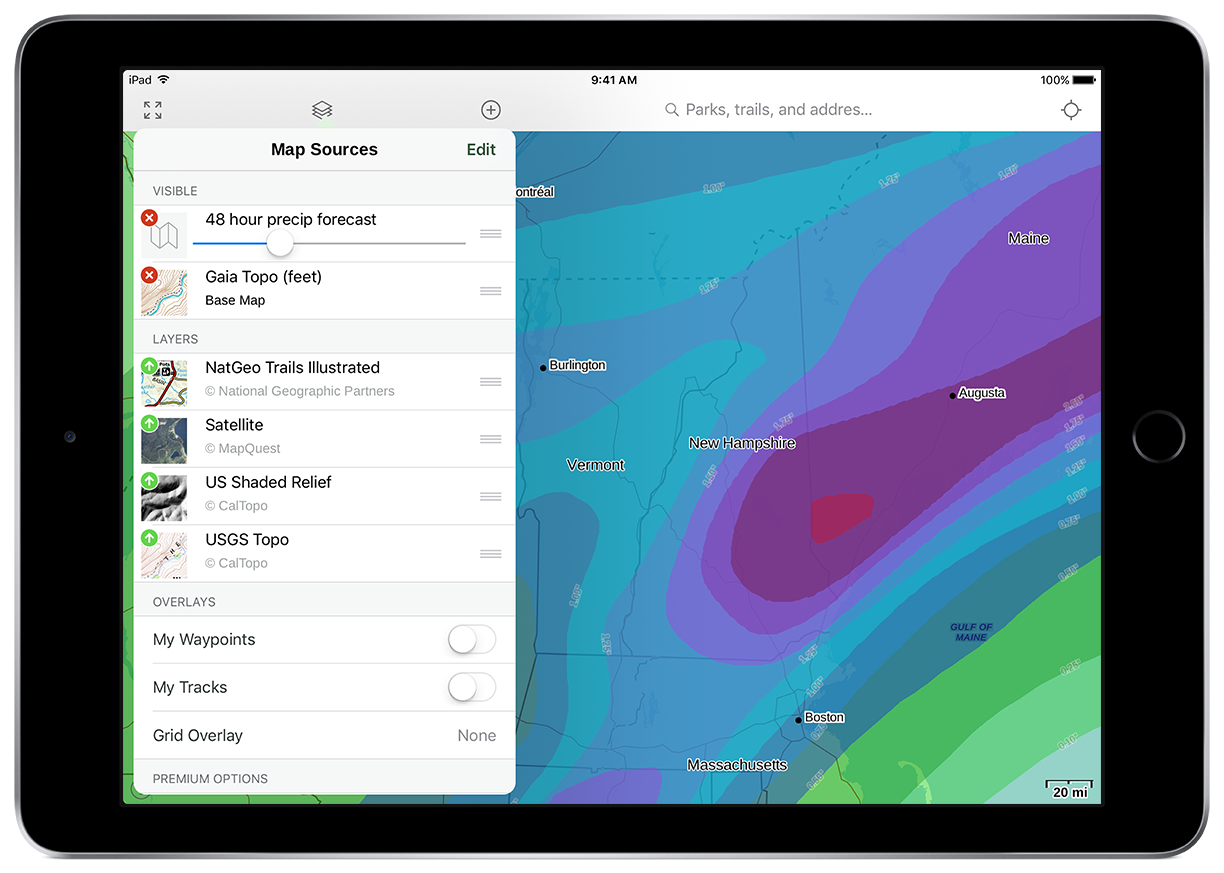 From the Map Sources menu, navigate to the Feature/Weather Overlays category.
Add the 48-hour Precip Forecast overlay atop any of your favorite base maps and set the transparency from 25 to 30 percent for the best visibility. Learn how to add map sources for iOS below:
A Note on Safety
You can use the weather overlay as a planning tool to help you pack, plan your route, and be prepared for the weather ahead. Know the terrain and alternate routes ahead of time, and plan for inclement weather, even if none appears in the forecast. Gaia GPS provides map layers to help plan and prepare but the 'go' or 'no-go' decision remains with you.