Trailforks' coveted mountain bike trail database is now in Gaia GPS! The sum is greater than its parts: marrying Trailforks' premier collection of trails with Gaia GPS's world-class maps and tools unlocks new levels of two-wheeled adventure. Discover brand new routes, get the beta on trail conditions, and easily spy trails based on type and difficulty level with this new map overlay.
Trailforks, a trail management system, catalogs trail networks around the world. The crowd-sourced database and moderated site provides the most accurate and comprehensive trail data in the world. Trailforks community members can access all of this data both on the web and in the Trailforks app. And now you can get all 361,392 Trailforks mountain bike trails around the globe right in the Gaia GPS app and on gaiagps.com. This Trailforks MTB map layer is available with a Gaia GPS Premium or Gaia GPS Premium with Outside+ Membership.
While we're stoked about this new map (even in winter!), we're even more psyched about what it represents in our quest to make Gaia GPS even better for you. This collaboration with Trailforks is just the start of a bright future working with our sibling company as part of the Outside Interactive, Inc. network.
Global Coverage of the Best Mountain Bike Trails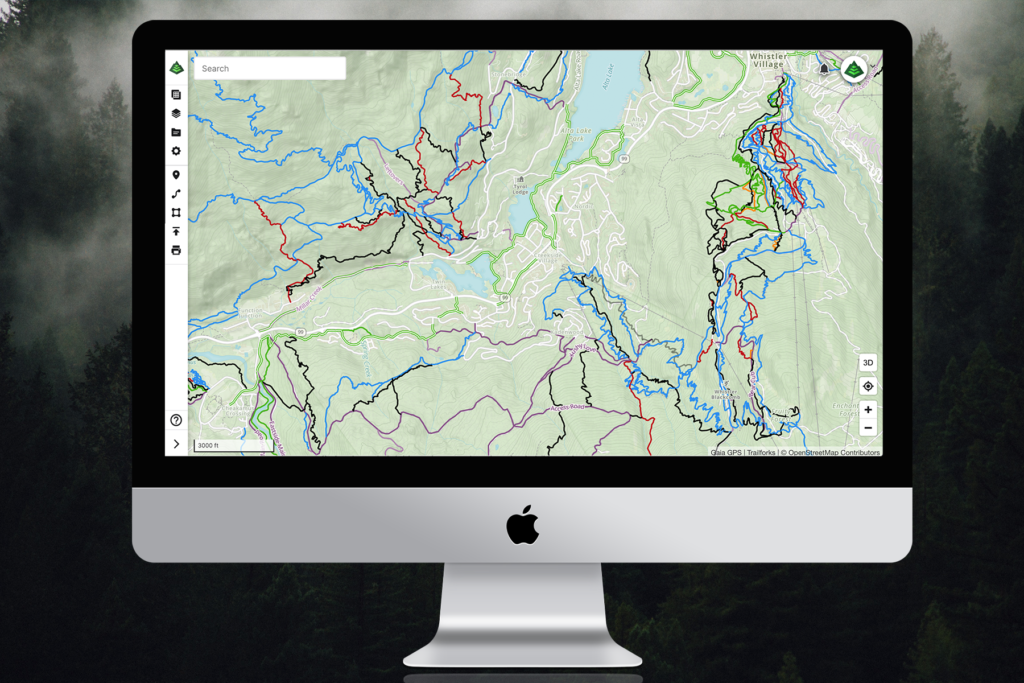 Life for downhillers, endurance junkies, gravel enthusiasts, and bike commuters just got a whole lot better. The Trailforks MTB layer in Gaia GPS shows all 361,392 mountain bike trails on the Trailforks website and in the Trailforks app. If you're familiar with Trailforks already, the Trailforks MTB map layer in Gaia GPS will look familiar: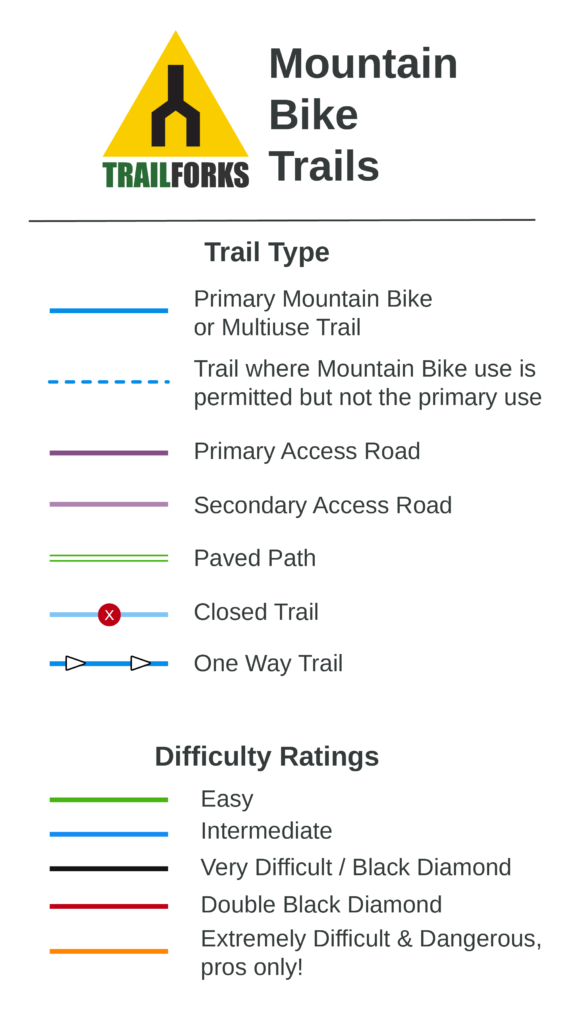 Mountain bike trails pop out from the map, color-coded by difficulty. Easy trails are represented by green lines on the map. Intermediate trails are blue, and very difficult trails are black. Red and orange signify "double black diamond" and "extremely difficult & dangerous, pros only!"
Distinguish trails primarily used for mountain biking from those where mountain biking is permitted (but not the primary use) right on the map, represented by lines and dotted lines, respectively. Roads come in shades of purple, while double green lines show paved paths.
If you're wondering what trail you're on, just zoom in on the map. The trail name will appear right in line with the trail. Click or tap on a trail to get more information, including trail type, use (both primary use and all allowed uses), direction, and closure status. You can also see the trail direction and closure status directly on the map. Little arrows on the trail indicate which direction you can go, if only one direction is permitted. Red "x"s appear if the trail is currently closed.
Layer Trailforks MTB on Gaia Topo Lite for Optimal Visibility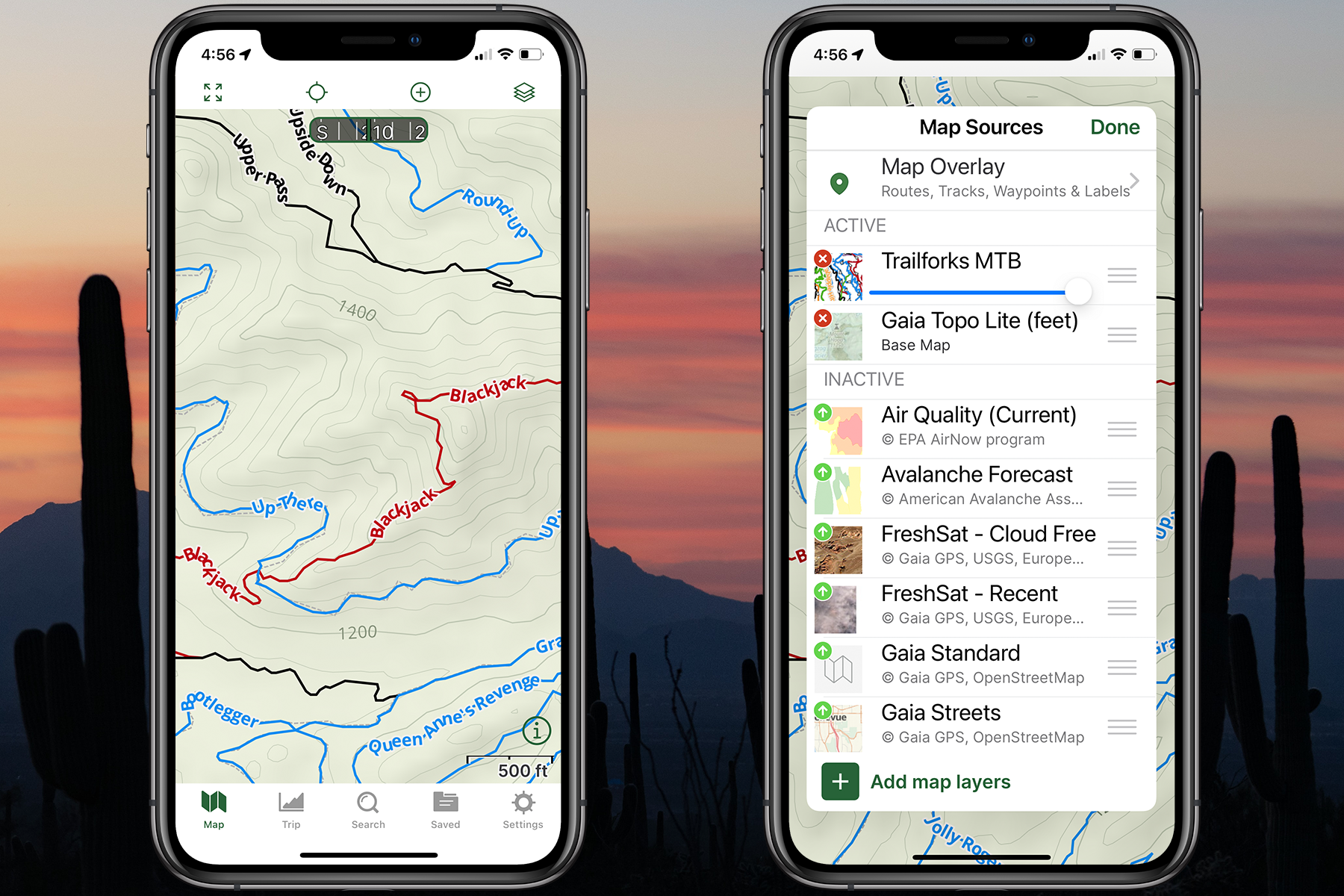 Trailforks MTB is a trail overlay, meaning you need to pair it with a base map to see the underlying terrain. This gives you the ultimate freedom to let your map visualization dreams run wild. You can layer Trailforks MTB on any base map you like, including our suite of in-house topo maps, satellite imagery, and USFS maps.
We highly suggest pairing Trailforks MTB with Gaia Topo Lite. A slimmed-down version of our proprietary Gaia Topo map, Gaia Topo Lite is designed to pair with trail overlays like Trailforks MTB. Gaia Topo Lite takes advantage of the beautiful styling and efficient download sizes of our flagship Gaia Topo map. It simply contains fewer trail details, meaning the Trailforks trails really pop from the map for optimal visibility.
Gaia Topo Lite is available with a Premium or Outside+ membership, which also grant you access to Trailforks MTB and the ability to layer these and other maps together.
Adventure Further and Wiser with Trailforks MTB in Gaia GPS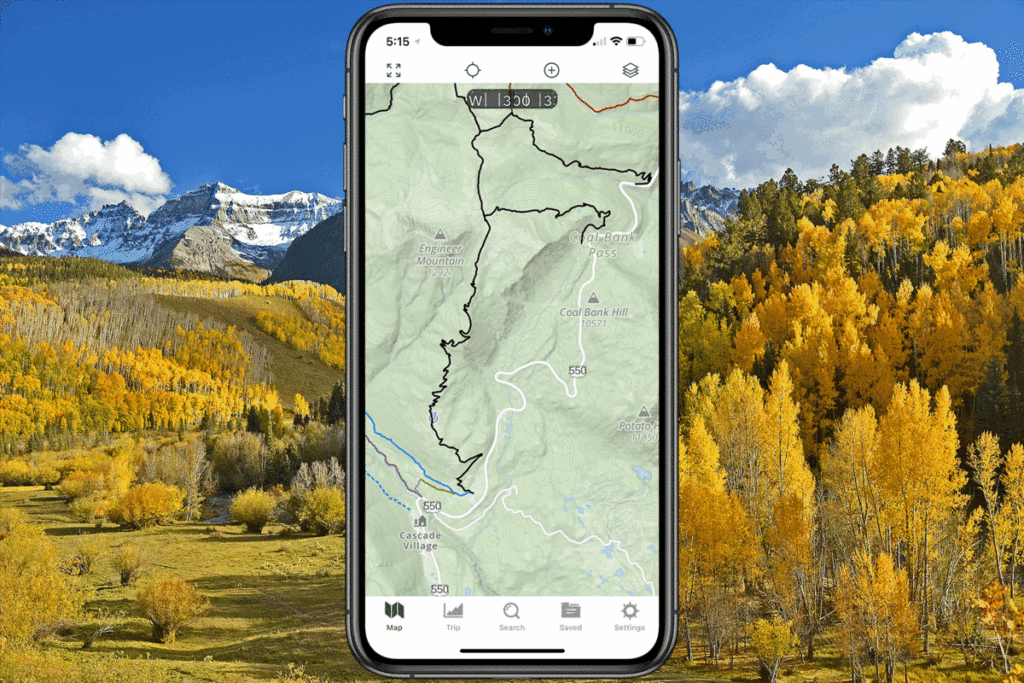 Whether you're lapping the resort, linking up trail systems, or simply looking for a new dirt route for your gravel bike, check out Trailforks MTB to tap into a whole new level of trail curation in Gaia GPS. Discover bike paths in new cities — they pop out in purple on the map. Find out whether that forest road you've always wanted to explore is maintained. Get beta on where to find the sweetest bike parks.
Take advantage of Gaia GPS's world-class route planning tools to link up new trail systems or to plan the bikepacking trip of your dreams. Download the Trailforks MTB layer like any other Gaia GPS map so you can always find the trail, see where you are, and create plan B on the fly.
We're Just Getting Started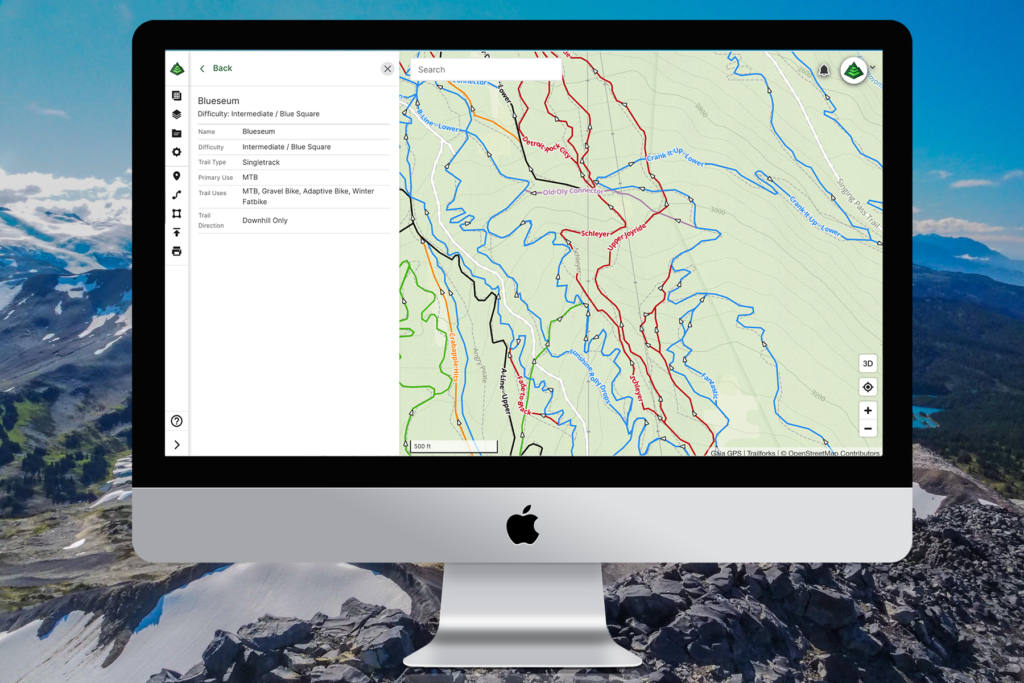 We are proud to say that integrating Trailforks MTB trails into Gaia GPS is just the tip of the iceberg for great things to come between our two world-class apps. We know that many loyal Gaia GPS users also love using Trailforks for mountain biking. Trailforks now contains our proprietary map, Gaia Topo. So if you're a mountain biker, hopefully we've simplified life just a little bit for you. Use just Gaia GPS, just Trailforks, or continue on with a combination of both — it's totally up to you.
If you do enjoy using both Gaia GPS and Trailforks, you can get Gaia GPS Premium and Trailforks Pro (plus Outside TV and a suite of other awesome outdoor content) with an Outside+ membership. And if you're eager to help Trailforks build out its trail systems for other activities, hop over there to get involved.
Trailforks MTB is Available with a Premium Membership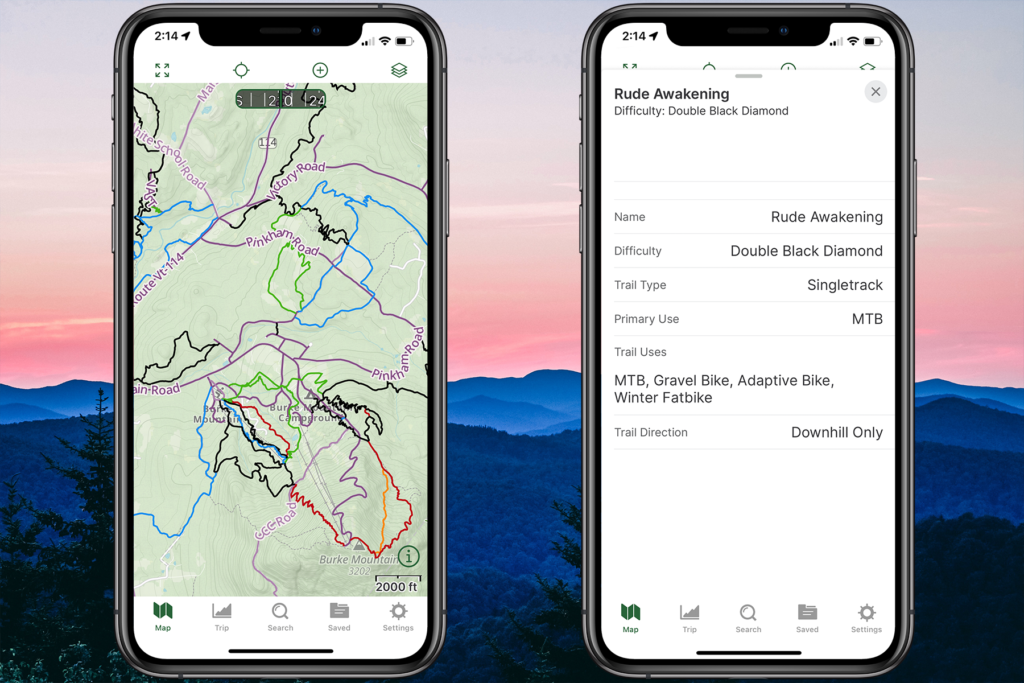 Add the Trailforks MTB map to your arsenal with a Gaia GPS Premium membership. Premium gives you access to our entire map catalog, including Gaia Topo and Gaia Topo Lite (perfect for pairing with Trailforks MTB). Scout out trail conditions with our recent satellite imagery maps, see where you can camp using the public and private lands maps, and get our extensive suite of weather maps, along with the rest of our deep map catalog. You can also download maps to avoid getting lost, and take advantage of our offline route planning tools so you can always re-route on the fly. Premium also lets you print maps so you have a paper backup.
You can also get Gaia GPS Premium, Trailforks Pro, and the brand-new Outside+ app with an Outside+ membership.