Each winter, as the high season dies down, we do our most ambitious work on Gaia GPS. There are less distractions for everyone at the company, less support to tend to, and it's a time for creativity and building.
Folks, I've said it before, and it's true again – this is our best release, and a huge leap forward. It's a personal delight to announce Gaia GPS 10.0.
You can view the summary release notes here.
Apple Watch Support
Our last blog post detailed our work for Gaia GPS on the Apple Watch.
If you ordered an Apple Watch, Gaia GPS 10.0 will light it up with topo maps, and let you control recording without pulling out your phone at all.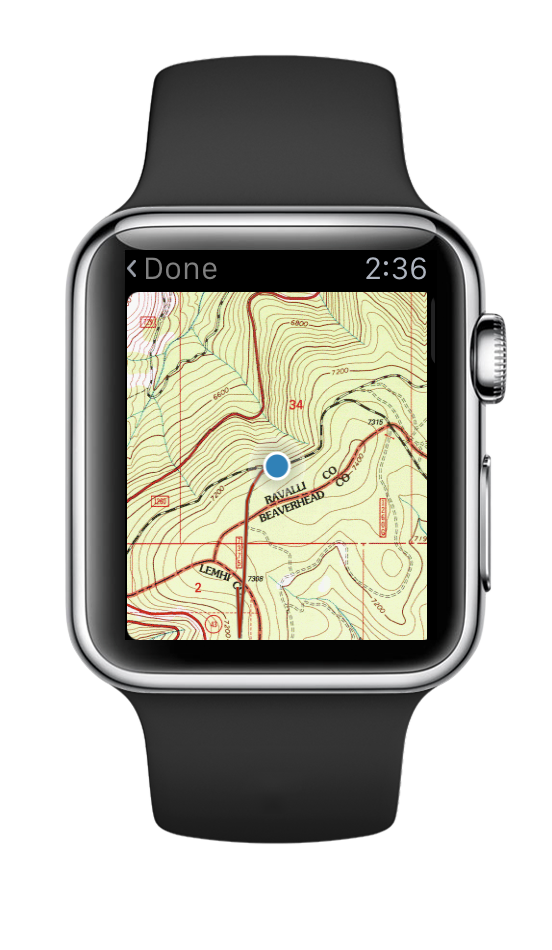 Folders
We've talked about it for years, and now we've been working on it for many months. Gaia GPS 10.0 adds the ability to group your tracks, photos, other data into folders. This works on iOS, gaiagps.com, and will soon work on Android too.
Folders make it easier to organize, share, import, and work with your data.
get organized – you can have folders like "Yosemite Maps" or "Winter Hikes" – group your data in whatever way you need, toggle visibility for collections, and share collections with others
easily access imports – when you do imports, Gaia automatically groups the data sets into folders
keep less data on your phone – delete folders from your devices, and restore them on gaiagps.com when you want them again

Saved Data – Timeline, Search, and Thumbnails
In doing the Folders project, we took the opportunity to do everything we wanted to improve the Saved data screen. This includes several useful changes:
timeline – view all of your data on one screen, grouped by age. Many of you will find this to be the du jour way to access your trips and maps
search – search any of your data by typing or dictating text
thumbnails for tracks, waypoints and maps – all data types (not just tracks) display thumbnails in the Saved lists
grid/table – view any list of Saved Data as a grid now too, as well as the existing vertical table

Reduced Power Usage When Recording Tracks
Company founder Anna got on a kick about battery usage this winter too, and she did a big project to improve how Gaia GPS burns battery while recording.
We're excited to see users report on results they actually get out on the field. Improvements will vary depending on which model and the age of the battery, but everyone should get a boost.
Lock Screen Notifications
Get voice announcements and notifications on your Home Screen when recording a trip with Gaia GPS now too. You can enable this via Settings in the app, and it's likely we'll start defaulting all the voice functionality to On in an upcoming release.
Feedback Welcome
Beyond that, there are many other improvements throughout the app, from icons and design, to how the GPS activates. We hope Gaia GPS 10.0 serves you well this summer, and please send us your thoughts at support@gaiagps.com.