Discover the preeminent trails around the world to hike, bike, off-road, and horseback ride with new color-coded trails in Gaia Topo. Trails on our worldwide map are now clearly marked to show you which activities are allowed at your next destination.
Hikers can find peaceful trails unencumbered by mountain bikes and four-wheelers. And conversely, mountain bikers and offroaders can easily see where they're permitted. Read on to learn how to use this fresh update to find the perfect trail for you.
Get Worldwide Trail Information from Gaia Topo
Whether you're hiking, biking, or overlanding, Gaia Topo gives you detailed information for trails around the world. Now color-coding make it easy to quickly identify if your activity is permitted on a specific trail. Pull up the Gaia Topo legend to see what each color represents, or just tap on the trail to learn more.
Gray = foot travel is the only known permitted activity
Green = Horses allowed
Red = Bicycles allowed
Purple = Motorized vehicles allowed
When you select a trail, a pop-up displays more information, including the trail name, all of the allowed uses, and the trail specifications and characteristics.
Gaia Topo: Tiny and Fast to Download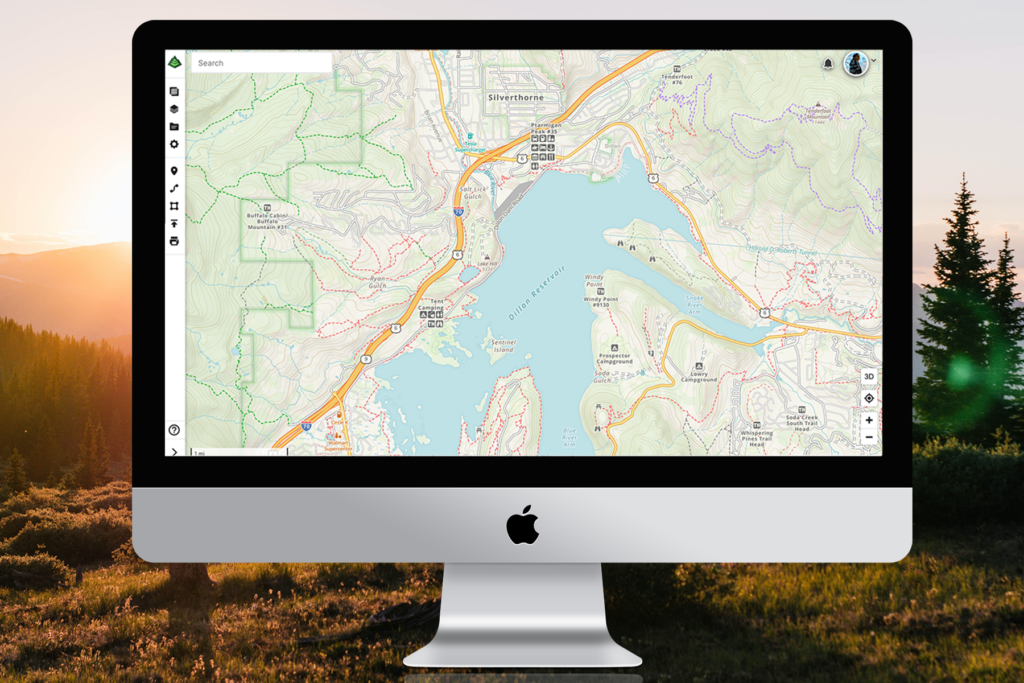 Richer detail and styling improvements keep making Gaia Topo better and better. Best of all, these updates don't compromise Gaia Topo's bedrock feature — downloading efficiency. You can expect the same industry-leading download speeds and tiny sizes that you're used to seeing from Gaia Topo's revolutionary design.
Downloading maps prevails as a key feature for all recreationists, regardless of activity. Download the map for your entire state and navigate offline, even when you're far away from service. Whether you're overloading across multiple states, sightseeing in a vast national park, or backpacking across hundreds of miles of wilderness, you can still download one huge section of the Gaia Topo map to cover your entire journey.
How to Get Color Coded Trails on Gaia Topo
Gaia Topo is available to everyone for free online and in the app. Go to gaiagps.com on the web or open up the Gaia GPS map to see the updated color-coded trails. If you've already downloaded the maps for this area or you don't see the color-coded trails, remove and re-add the Gaia Topo map source (iOS/Android). And be sure to get a Premium membership to download Gaia Topo and take it anywhere in the world — with or without cell service.