Deadly bushfires continue to ravage southeastern Australia, leaving more than 15.6 million acres burned and well over 100 fires still blazing out of control. As scorching summer heat and high winds continue, firefighters see no relief in sight and officials expect the fire season to continue through the months ahead.
With this long-lasting crisis, emergency responders say that financial donations are the best way to help both victims and fire crews battling the bushfires. Whether you're down under or oceans away, consider donating to these eight Australian organizations.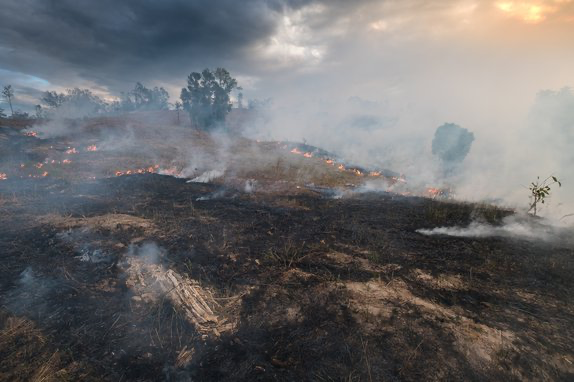 Donate to organizations that help victims
In times of disaster, the Red Cross cares for the health and well-being of disaster-affected people, noting on its website that financial donations, rather than goods, help communities recover sooner. Currently, the Australian Red Cross is supporting thousands of people in 69 evacuation centers who have been displaced from their homes due to the bushfire emergency.
Australian Red Cross volunteers are working to deliver basic needs like food and water, helping victims locate missing loved ones, and have started a cash grant program to help people meet immediate needs. Donations to Australian Red Cross help support these recovery programs and allow the organization to continue its one-on-one support to the thousands of victims who have been devastated by the fires.
Salvation Army Australia provides customized assistance for each individual or community in need, including financial assistance, housing support, mental health support, community building, and material assistance. Currently, Salvation Army Australia is supplying meals to both evacuees and wildfire responders involved in the Australian bushfire crisis. The organization is unable to accept donated goods at this time due to the lack of storage and the complex logistics involved in distributing goods in disaster-affected communities.
According to Salvation Army Australia's website, financial donations are the most effective way to help all residents in need by allowing fire victims the opportunity to decide how to best use the much-needed funds to support their local communities.
Thousands of residents left their homes this week as bushfires crept into suburban areas, forcing evacuations all over southeast Australia. St. Vincent de Paul Society focuses on helping victims deal with the aftermath of the fire. Financial donations help the organization to continue to provide food and clothing to people who have lost everything in the fire, pay unexpected bills that accumulate during the recovery process, make referrals to other organizations that provide crisis accommodations, and foster emotional and practical support after homes are lost.
More than 2,000 homes have been destroyed or damaged in Australia's bushfires, leaving many families displaced and living in emergency shelters. Save the Children organization recognizes that kids become the most vulnerable victims in times of disaster. To help ease the traumatic effect of the fires, Save the Children is setting up "child-friendly spaces" across brushfire-affected areas. A donation of just $85 can help start a child-friendly space where youngsters can safely process their devastating experience by giving them a place to be children again.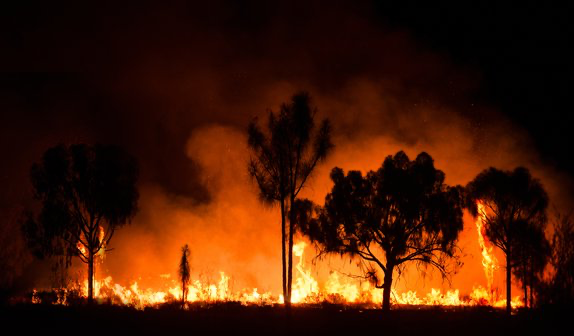 Donate to organizations that support firefighters
Currently, more than 2,700 firefighters are battling blazes across southeastern Australia with more fire crews on the way. Australia's Country Fire Authority is a volunteer and community-based fire and emergency services organization that helps to protect 3.3 million people living in the Victoria region of Australia, where fires have been burning out of control. A donation to this organization will help keep firefighters working the front lines around the clock.
The bushfires have tragically claimed the lives of three New South Wales Rural Fire Service firefighters. Learn about the firefighters and donate to their families here to help them through this crisis. In addition, options exist here to make a donation to specific brigades or the organization as a whole, helping to keep the more than 2,100 rural fire brigades on the fire lines and protecting over 95 percent of New South Wales' landmass.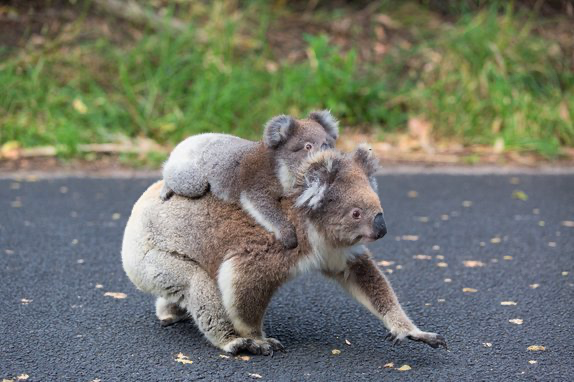 Donate to organizations that help wildlife
Australia's bushfires are burning in the country's prime koala habitat and an estimated 25,000 koalas have died with many more injured and in critical condition. Donations to the Port Macquarie Koala Hospital go directly to the rescue and treatment of sick, injured, and orphaned koalas, including helping them through their release back to natural habitat. In addition, the Koala Hospital also works on preservation and expansion of Koala habitat and the collection of information regarding habitat health, disease, and nutrition as well as education campaigns to increase public awareness of everything involving the koala.
Follow the progress of koala burn victims at the hospital here.
Wildlife experts estimate that 500 million animals have perished in the Australian fires and many more have been injured. WIRES rehabilitates and preserves Australian wildlife year-round but has been especially busy during the bushfire emergency. In December alone, WIRES took in more than 20,000 calls on its emergency hotline and rescued more than 3,300 sick, injured, and orphaned animals. Donations to WIRES help pay for the rescue and care of animals injured in the bushfires and uses donation money to train and support the more than 2,600 volunteers out in the field.
Donate to the organization that suits you best
This list is not exhaustive – there are many other places you can donate. As you search, be on the lookout for scams. There have been 47 reported cases of scams surrounding donations to the Australian bushfires. To learn more about how to spot a scam, click here.
Gaia GPS for emergency responders and people affected by the fires
Gaia GPS offers free memberships to emergency responders. We're also offering free memberships to anyone who was affected by these devastating bushfires. Email support@gaiagps.com to learn more.