For those keen on a multi-sport adventure in New Zealand, Gaia GPS now offers detailed New Zealand topo maps of the North and South Islands. Beyond shores, Australia/NZ Nautical Chart maps provide coverage of surrounding islands and oceans.

An adventurer's paradise, New Zealand's North and South Islands offer every outdoor activity imaginable. In the North Island, surf coastal beaches, explore mystical scenery and hike through the volcanic landscape of the Tongariro Great Walk. Ride the ferry to the South Island to hike the 'finest walk in the world': the Milford Track. Then, lay some tracks on one of Queenstown's ski resorts. If water is your preferred element, use the nautical maps to tour the Bay of Islands or hundreds of other surrounding harbors, coves, bays, and islands.
Included in New Zealand Topo:
Highly detailed and beautifully illustrated, New Zealand Topo maps cover the entire North and South Islands, offshore islands, and some of the Pacific Islands. Maps include hiking trails, huts, campsites, labeled bodies of water, and terrain features for planning backpacking routes and road trips.
About New Zealand Topo:
Topographic maps for New Zealand are provided by the Land Information New Zealand (LINZ) data service. LINZ maintains an up-to-date authoritative national record of the country's topography including mountains, plains and rivers, and the roads and railways. LINZ provides topo maps for a variety of groups, including New Zealand emergency services.
Australia/New Zealand Nautical Charts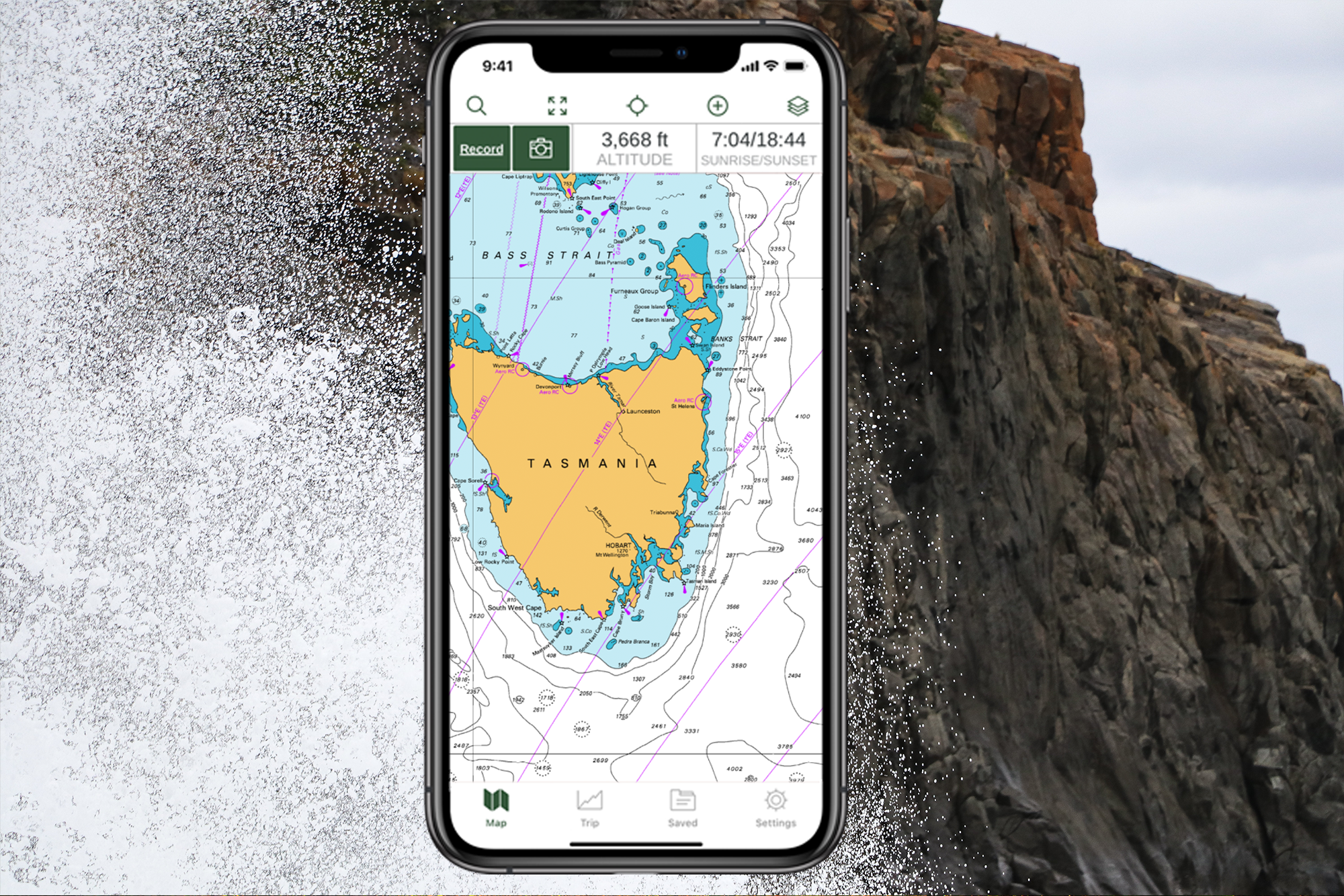 Included in Australia/NZ Nautical Charts:
Nautical charts for the Pacific Ocean cover the coast of New Zealand, the Tasman Sea, and the eastern coast of Australia, including parts of Southeast Asia and western North America.
About Australia/NZ Nautical Charts
Provided by Land Information New Zealand (LINZ), these charts are designed for planning and navigation in waters deeper than 200-meters. They include depth contours, magnetic variation curves, transoceanic cables, and approximate international boundaries.
Access New Zealand Topo and Nautical Charts
New Zealand Topo and Australia/NZ Nautical Charts are available to all Gaia GPS users including free users. To access New Zealand Topo and Australia/NZ Nautical Charts, visit the layers menu and view the Australia/New Zealand/Asia maps category. Select New Zealand Topo, Australia/NZ Nautical Charts, or choose from the list of other Australia maps available.