The release of Android 2020.11 includes fresh updates to improve map viewing and navigation on your tablet and phone. Now you can navigate with all your trip details visible on your tablet, quickly view map legends across devices, and save photos from the app to your phone.

Learn about these new updates below and make sure you have the newest version of Gaia GPS by updating to 2020.11 in the Google Play Store.
Tablet Update: View Trip Details Right on the Map While You Navigate
Now you can view your trip, routes, and saved data on your Android tablet without losing your place on the map. When you're headed offroad, view your distance, average speed, elevation and more alongside the map while you drive. Planning at home? You can also browse local trails and revisit old routes, all while viewing the map.

Try out this new map experience by holding your Android tablet in landscape mode (horizontally) to see the new sidebar on the left. This is where your trips, discover, saved and setting tabs now live. Navigate between the tabs to select a public track, view a saved route, check on your current trip details, or change your settings while you look at the map.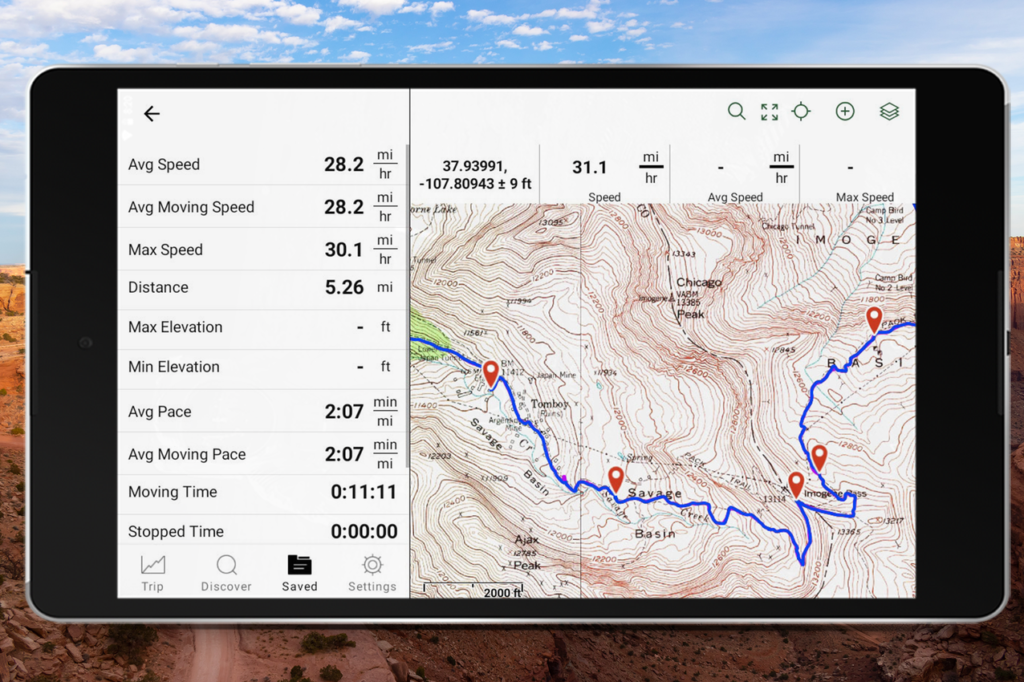 Easy to Use, Clutter-Free Map View
View Map Legends With a Few Taps
Now you can quickly identify a symbol, trail or any other icon on the map by viewing the map legend. Just tap the "i" icon on the bottom right corner of your screen then tap "view legend" for any active map source.
View Waypoint Clusters
Get a cleaner view of your map with new waypoint clusters. This new update gives you the option to group waypoints together, so you don't have a mess of icons scattered across the map. Groups of waypoints appear as one waypoint as you zoom out to keep your map view clutter-free. Zoom in again to discover the individual waypoints in each area.

To turn on clustered waypoints, tap the settings icon in the bottom right corner of your device, select "map controls," and then toggle on "clustered waypoints."
Save Your Photos on the Trail Right to Your Phone
Gaia GPS for Android allows you to take photos in the app while you follow a route or record a track. Find a great spot for a campsite? Drop a waypoint, snap a photo, and remember it for your next visit. Now, Gaia GPS will automatically save the image to your phone's photo gallery and in the app. This makes it easier to store, edit, and share your photos outside of the app so you can have a safe backup of any images you snap along your journey.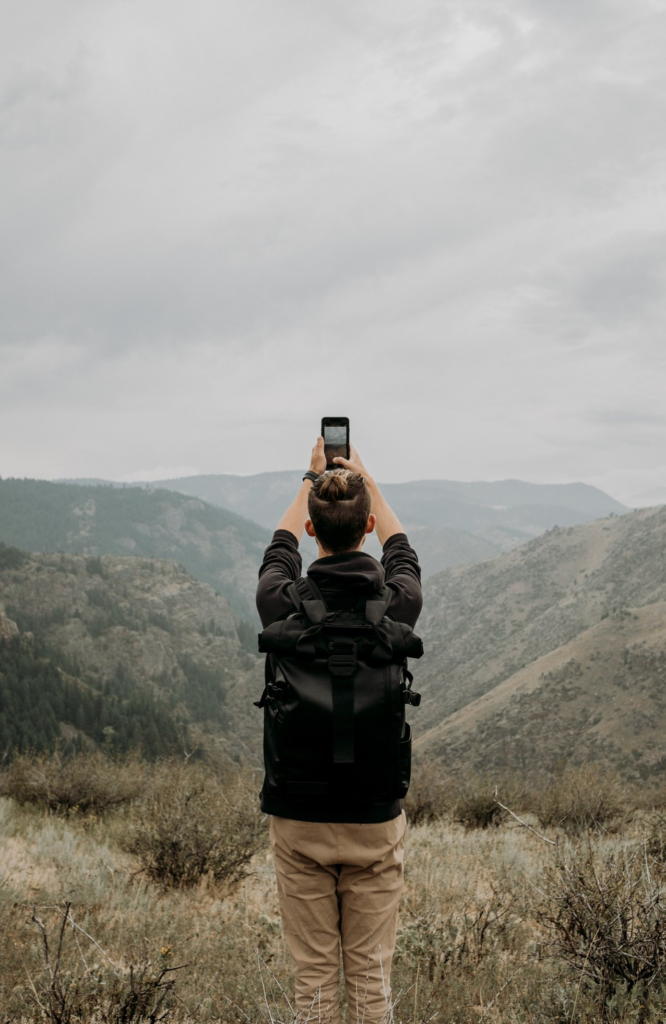 How to Update to Version 2020.11
To update to version 2020.11, search for Gaia GPS in the Google Play Store. Tap the update button next to the app listing. If your app is up to date, you can open the app from here and explore by following along with the videos above.