In response to the wildfires ravaging the country, all active wildfire and air quality maps are now available for free on gaiagps.com. These maps allow you to track wildfires using heat-detected satellite data and information reported from people on-site at the fires. You can also view current and upcoming estimated levels of pollutants with Air Quality maps.

The now free maps include the Wildfire (satellite), Wildfire (current), Air Quality (current), and Air Quality (tomorrow). All four Wildfire and Air Quality maps are available on gaiagps.com and in the mobile app on iOS and Android.
Learn About Wildfire and Air Quality Maps
The Wildfires heat-detection map on Gaia GPS sources satellite data from NASA to show where wildfires are currently burning worldwide. This map updates several times each day to give you up-to-date information from NASA's MODIS and VIIRS satellites.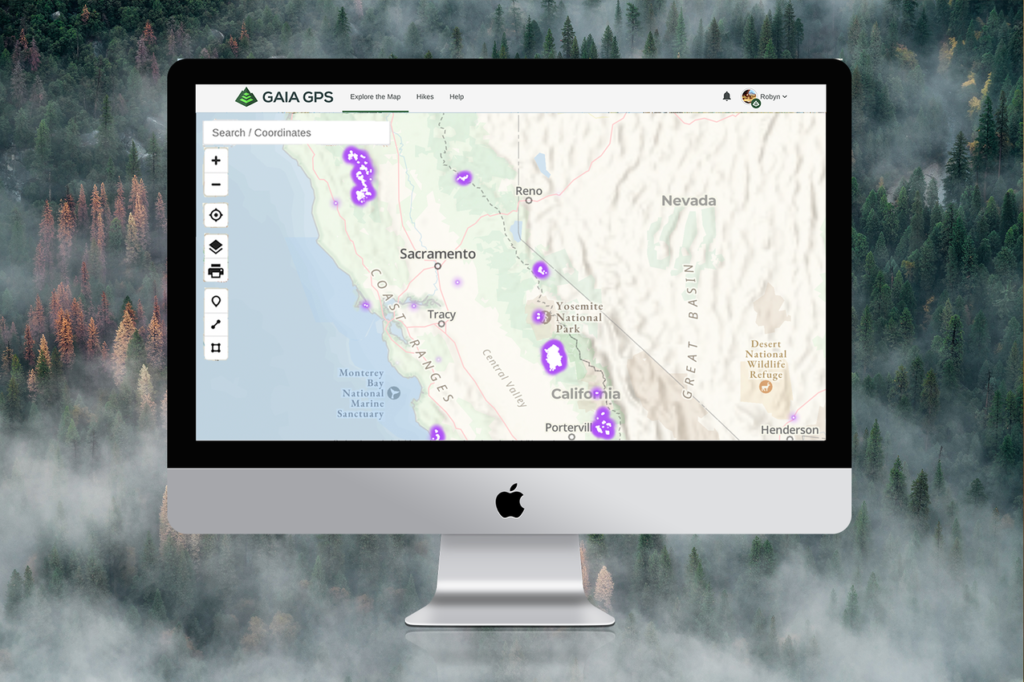 View current wildfire conditions with data sourced and updated daily from USGS. Note that some fire boundaries will be out of date or incorrect, and recent fires may not have been added yet due to data being reported from the sites. Pair this map with the Wildfires (satellite) map for the most up to date information.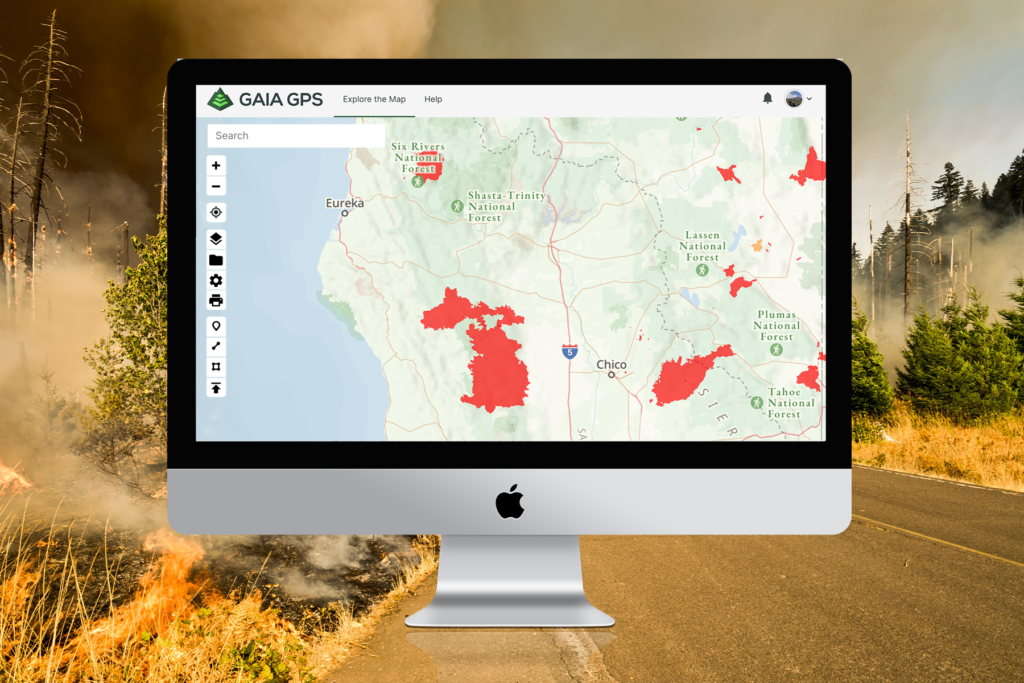 Use the Air Quality forecast maps to view current and next-day estimated levels of air pollutants anywhere in the United States. Sourced from the US Environmental Protection Agency's AirNow program, Air Quality maps indicate pollutant levels of moderate, unhealthy for sensitive groups, unhealthy, very unhealthy, and hazardous conditions.