Anyone can now view gridlines at gaiagps.com/map. Gaia GPS Members can include them in map prints, too.
To turn on gridlines, click the overlays button and choose from 5 different formats:
Lat/Lon – Decimal Degrees
Lat/Lon – Degrees, Minutes, Seconds
Distance
UTM
MGRS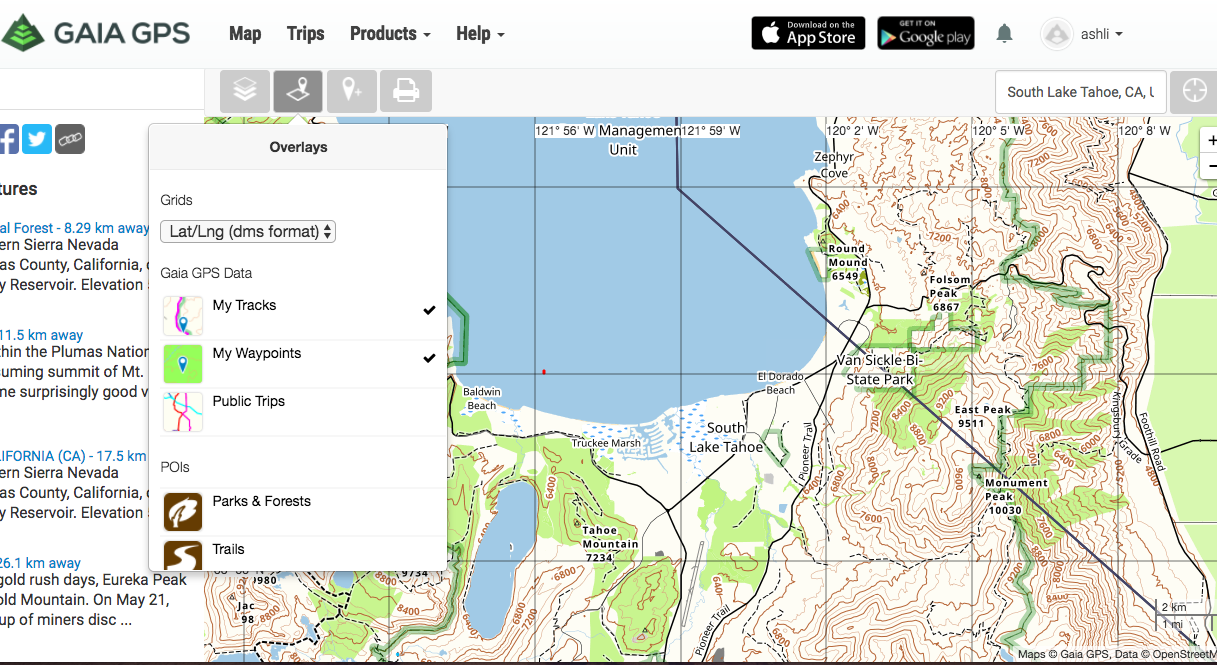 UTM and MGRS grids even work in the extreme north, such as Svalbard, which took extra effort from the developer on the project, Alex.
This feature got requested often, especially from Members who want to include gridlines when printing maps. The request also got upvoted on the Gaia GPS Community Forums.
We're always listening to feedback. If you have any feature suggestions, you can add to the Community Forums, too.
Questions? Email support@gaiagps.com.