An overlay featuring backroads, forgotten trails, and brand-new routes currently unavailable on any other Gaia GPS map, USFS Roads and Trails expands your possibilities. Use it to explore the backcountry, and add it to your repertoire of tools for building the ultimate customized map.
The USFS Roads and Trails overlay displays a web of roads and trails sourced from official U.S. Forest Service data, and uses a color-coded scale to indicate how developed each road or trail is. In iOS, it's also interactive: Tap a pathway in the app to get information on its width, surface type, and vehicle clearance requirements.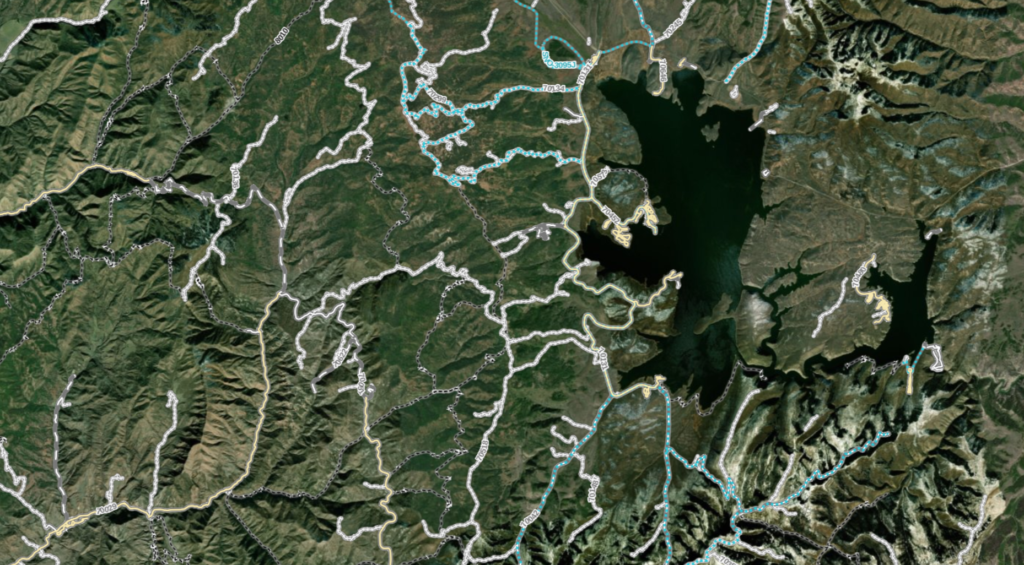 Because this layer is updated more frequently than the more expansive USFS topo maps, it's a useful resource for discovering new trails that don't yet exist on those maps, as well as for checking the status of old ones.
This new overlay is designed to supplement Open Street Map data with government-verified information. It's an ideal supplement for existing Gaia GPS topo maps in addition to the USFS Motor Vehicle Use Map (MVUM) overlay, as the USFS Roads and Trails layer is derived from a separate dataset. It therefore covers some areas unavailable on the MVUM overlay, and vice versa.
How to Use the USFS Roads and Trails Overlay
The USFS Roads and Trails overlay is available for iOS and Android users as well as on gaiagps.com. It will be updated four times per year as the USFS releases new information.
To access the layer, find it in the Feature/Weather Overlays category of the map manager. Then, add it atop any of your favorite base maps to see available routes clearly picked out against the background of your choosing. This and other detailed map layers are currently available to those with a Premium Membership.
You can find the legend below as well as on the Gaia GPS Map Legends page.