In 2017, registered dietitian Aaron Owens Mayhew quit her job to hike the PCT. The only catch: she hated eating — and hated paying for — freeze-dried meals. Worse yet, Owens Mayhew was horrified by the typical thru-hiker diet of Pop-Tarts, Spam slices, and mac and cheese, so she put on her culinary thinking cap and created her own nutritious and delicious menu. Her PCT thru-hike didn't go as planned, but Backcountry Foodie was born.
In episode 11 of the Out and Back podcast, Owens Mayhew shares stories from her two decades of backpacking and the behind the scenes of how she created her popular backpacking food site and meal planning service. She also dishes out how you can cut down on food weight while eating healthier, delicious, and ultralight meals on the trail.
Tune in as Shanty confesses to Owens Mayhew about his eating habits on his 2019 Appalachian Trail thru-hike. Learn about macros and optimum ratios for carbs, fats, and protein during sustained physical activity like backpacking. Find out ways to make your meals with ingredients from the grocery store, and hear about the real difference between freeze-dried and dehydrated meals.

Check out Backcountry Foodie's website and Instagram for backcountry cooking tips and inspiration. Also, keep an eye out as Backcountry Foodie aims to expand its business model from do-it-yourself backcountry menu planning to packaged meals you can buy straight from Owens-Mayhew herself.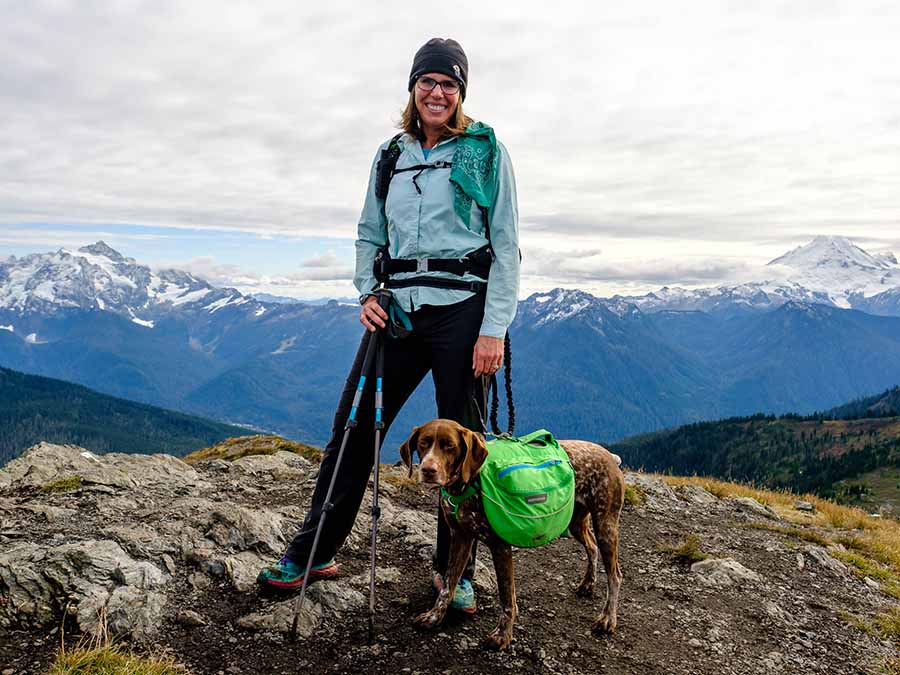 Episode Highlights: Smart and Satisfying Fueling with Backcountry Foodie
2:40: Backcountry Foodie is an online meal planning service for backpackers — a go-to, science-based resource for ultralight backpacking food.
3:45: Believe it or not, Aaron's first backpacking meals were MREs!
4:30: Aaron fell in love with the outdoors and backpacking.
5:10: Backcountry Foodie started with a PCT thru-hike and a mid-life crisis.
7:10: Meal planning for a five-month hike was overwhelming but became the inception of Backcountry Foodie.
8:00: Shanty comes clean with his thru-hiker menu plan: Pop-Tarts, summer sausage, blocks of cheese, and ramen.
8:15: Aaron reveals her mainstays on the PCT: quinoa, beans, and hummus.
8:45: She brings her home diet into the backcountry because it makes her body feel better.
9:15: Two pounds of food per day can be a myth; you can go lighter with more calories!
10:08: Aaron often packs a pound-and-a-half of food per day.
12:05: You don't have to eat processed food while backpacking. Here's how.
12:20: Aaron definitely packs Snickers in her backpack though!
13:15: You need a balance of protein, carbs, and fat to keep that engine running all day!
14:30: Aaron is a "nerdy dietitian" who loves to crunch numbers for proper calorie densities and weight.
15:27: Eating healthy is more expensive. No getting around the fact that processed foods are cheaper, but good health is worth the money.
16:20: Aaron shares the recipe for a popular backcountry meal that's not too expensive: spruced-up ramen.
19:40: You don't have to buy a dehydrator; use all dry ingredients bought from the local store.
22:00: Here are some foods that Aaron doesn't think you should dehydrate.
25:00: Check out the ultimate ratio for carbs, fat, and protein on a backpacking trip.
33:00: Sugar will make you crash and here's why.
36:50: There's something for everyone in meal planning: vegetarian, vegan, gluten-free.
40:15: Aaron loves getting emails from clients saying that her meals have made them feel better and hike stronger.
41:00: Backcountry Foodie Phase 2 includes packaged meals, but they are having trouble finding a kitchen to work in during COVID.
42:00: Van life is Backcountry Foodie's lifestyle with no desire to go back to conventional living.
43:00: Aaron has almost a full kitchen inside her home on wheels.
Next Episode: Solo Backpacking with a Stalker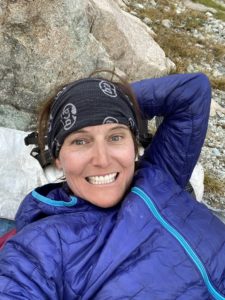 Tune in next week for a thrilling story about being stalked while backpacking solo. In this episode, Out and Back producer Mary Cochenour recounts how she learned to love backpacking solo as a wilderness ranger in the Lake Tahoe Basin. That is until she discovered she wasn't alone after all. A man followed and watched Mary as she patrolled even the farthest corners of Desolation Wilderness.

Hear about how Mary found out she was being followed, her confrontation with the stalker, and why this incident inspired Mary to seek more time alone in the backcountry. The story is both scary and encouraging, reminding us that sometimes you have to face fear head-on to finally overcome it.

Catch up with Mary on Instagram and read more about her on Gaia GPS's company bio and on Andrew Skurka's guide roster. Read her tips for backpacking solo.
Last episode: The Newest, Longest Hiking Route in America: the American Perimeter Trail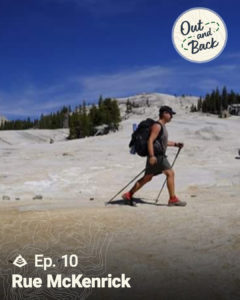 Don't miss our last episode about the American Perimeter Trail. Right now, the longest hiking route in America is being designed, mapped, and tested. The American Perimeter Trail circles the contiguous United States to make a 12,000-mile loop of existing trails, roads, and off-trail travel.

Long-distance hiker Rue McKenrick dreamed up the route after completing America's thru-hiking Triple Crown of the Appalachian, Pacific Crest, and Continental Divide trails. He craved another engaging long-distance hike in the US. But the maps came up blank for McKenrick. Having completed the longest trails in America, McKenrick imagined a new route that connected the landscape around the US.

McKenrick has been out in the wilderness since summer 2019, scouting the best track for the American Perimeter Trail. Shanty caught up with McKenrick during a town stop in Michigan. In this interview, McKenrick sheds light on what inspired him to design the trail, how hiking with an open heart has helped him through the rough times, and crazy encounters he's had along the way, including having shots fired at him.

Tune in for this inspiring conversation and learn more about the American Perimeter Trail on the APT website. Follow McKenrick's journey with real time updates on Instagram, YouTube channel and Facebook.
Meet the Host: Andrew "Shanty" Baldwin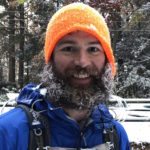 In 2019, host Andrew Baldwin completed a southbound thru-hike of the Appalachian Trail. After five months on the trail, Baldwin returned home to pursue a career in voice acting. A friend of the Gaia GPS company, Baldwin was a natural choice for hosting the Out and Back podcast.
In each Out and Back episode, Shanty strives to bring you conversations with people who spend an extraordinary amount of time outdoors. Listen in as Shanty taps into each backcountry expert's superpower so that you can take their knowledge and experience with you on your next adventure.