Find dark skies and build an epic stargazing or meteor-watching session into your next overnight trip with the new worldwide Light Pollution Map.
The Light Pollution Map makes it easy to find isolated wilderness, quiet campsites, and unparalleled views of the stars. It's especially useful for viewing this summer's upcoming Eta Aquarids and Perseids Meteor Showers.
Use the Light Pollution source as a base map, or adjust the transparency to layer it with any of your favorite maps in Gaia GPS.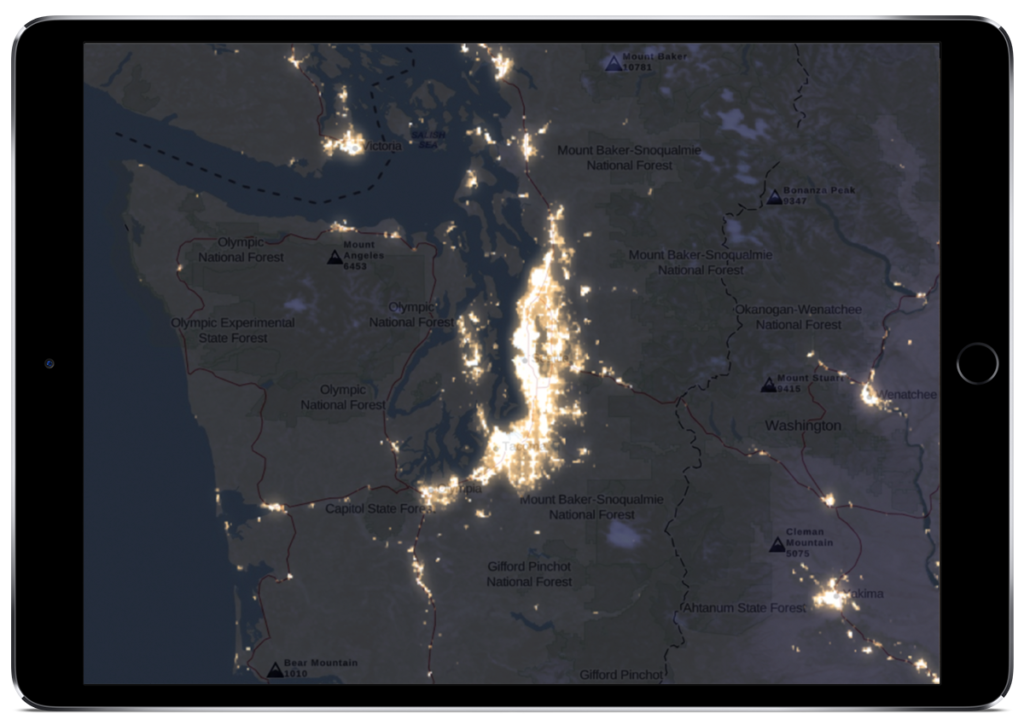 How it Works

Sourced from NASA satellite data, the map is based on light levels measured on cloudless nights between 2012 and 2016. Brightly colored areas represent places most affected by light pollution, and dark skies indicate those farthest from artificial light sources.
Because the result is an average of many measurements, this map is best used at higher zoom levels, to give you a general idea of how light pollution might affect the trips and campsites you're considering.
The satellite imagery used to create this map was provided by services from the Global Imagery Browse Services (GIBS), which is operated by NASA's Earth Science Data and Information System (ESDIS) Project.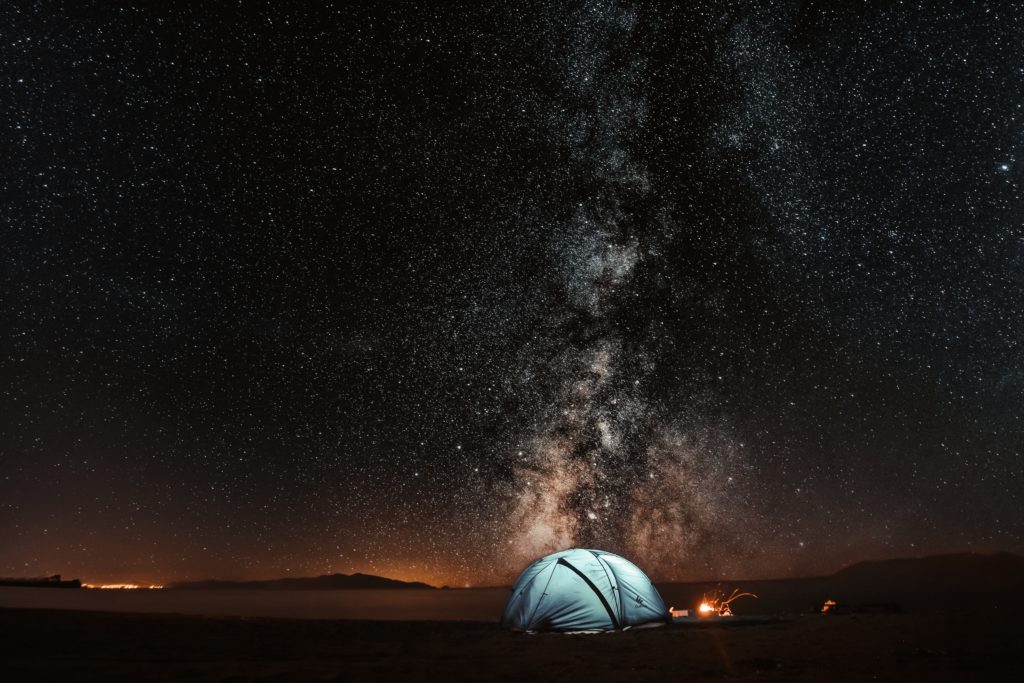 Use the Light Pollution Map to Find Dark Skies
The Light Pollution Map is available to both iOS and Android users with Premium Memberships. Look for it in the Feature/Weather Overlays category of the map manager.
We recommend viewing the map at 100% opacity, then adjusting it to 60 to 70 percent to improve visibility of the underlying topo once you've narrowed in on a particular location.
Other Resources
The International Dark Sky Association is another great resource for finding hiking and camping spots with unobstructed stargazing. The IDA awards dark sky designations to places with "exceptional or distinguished quality of starry nights and a nocturnal environment." You can view the full list of International Dark Sky Parks here. Then, use Gaia GPS Hike Search to find hikes in the places you want to visit.