In this episode of the Out and Back podcast, Shanty and Mary catch up with Luke Smithwick — one of the most prolific ski mountaineers and guides in the world. Smithwick is 200 lines deep into his Himalaya 500 skiing project — a mission to highlight 500 of the most unique and beautiful backcountry runs on the world's highest mountains. With more than 75 Himalayan mountain expeditions to his name, Smithwick unravels the mystery of skiing in places like Tibet, India, and Nepal.

"It's truly a Wild West. It's just very remote. We take several flights to get out there from Katmandu and then we go with horses up to the snow line," Smithwick says of one of his expeditions in the Himalaya. "The skiing starts at around 11,000 feet and goes up to 18,000 or 19,000 feet. The snow is really good. And I just love the people out there. It's like a different world."

Smithwick explains why the Himalayas could become the next all-time backcountry ski destination. Tune in to find out what it takes to get on one of Smithwick's guided Himalayan ski mountaineering trips, learn about his mission to ski 500 classic Himalayan descents, and get his take on the best zones in this colossal mountain range.

Learn more about Smithwick on his personal Instagram page or his Himalaya 500 page. Check out all the 2021 skiing and climbing expeditions that Smithwick plans to offer through his company Himalaya Alpine Guides.
Episode Highlights: A Ski Tour of the Himalayas with Luke Smithwick
3:00: Smithwick describes how he uses Gaia GPS to navigate in the Himalayas.
5:50: Learn why you might not have heard about Smithwick before. Hint: he's been too busy skiing and climbing.
7:50: Smithwick has racked up 70 to 80 expeditions in the Himalaya over the last two decades.
8:30: Luke climbed Everest in 2011, but find out why he's not focused on the classics.
9:40: The Himalaya 500 project highlights beautiful skiing with hopes to bring more people to the range in winter. The 500 lines get into everything from steep couloirs to glades, and the snow can be light and deep.
15:00: The Himalayas could become the next backcountry ski destination — Luke says it really is that good.
17:50: There are only a handful of ski areas with lifts in this giant mountain range.
20:00: The experiences with the different cultures along the way really become the best part of the trip to the Himalayas.
22:10: Hear how Smithwick got hooked on these massive mountains.
25:00: Smithwick explains local customs and how to be a respectful traveler through these Himalayan mountain communities.
33:00: COVID brought Smithwick back to the United States, and he's settled down in Idaho, near Jackson Hole — and he even got a Husky!
39:00: The hearty local people draw Smithwick back to the Himalayas.
41:00: Smithwick says the effects of climate change have taken hold of these smaller communities and he describes the impacts.
47:00: Take a ski tour in the Himalayas with Luke Smithwick; all you have to do is sign up.
Special Valentine's Day Episode: How the Outdoors Saved a Marriage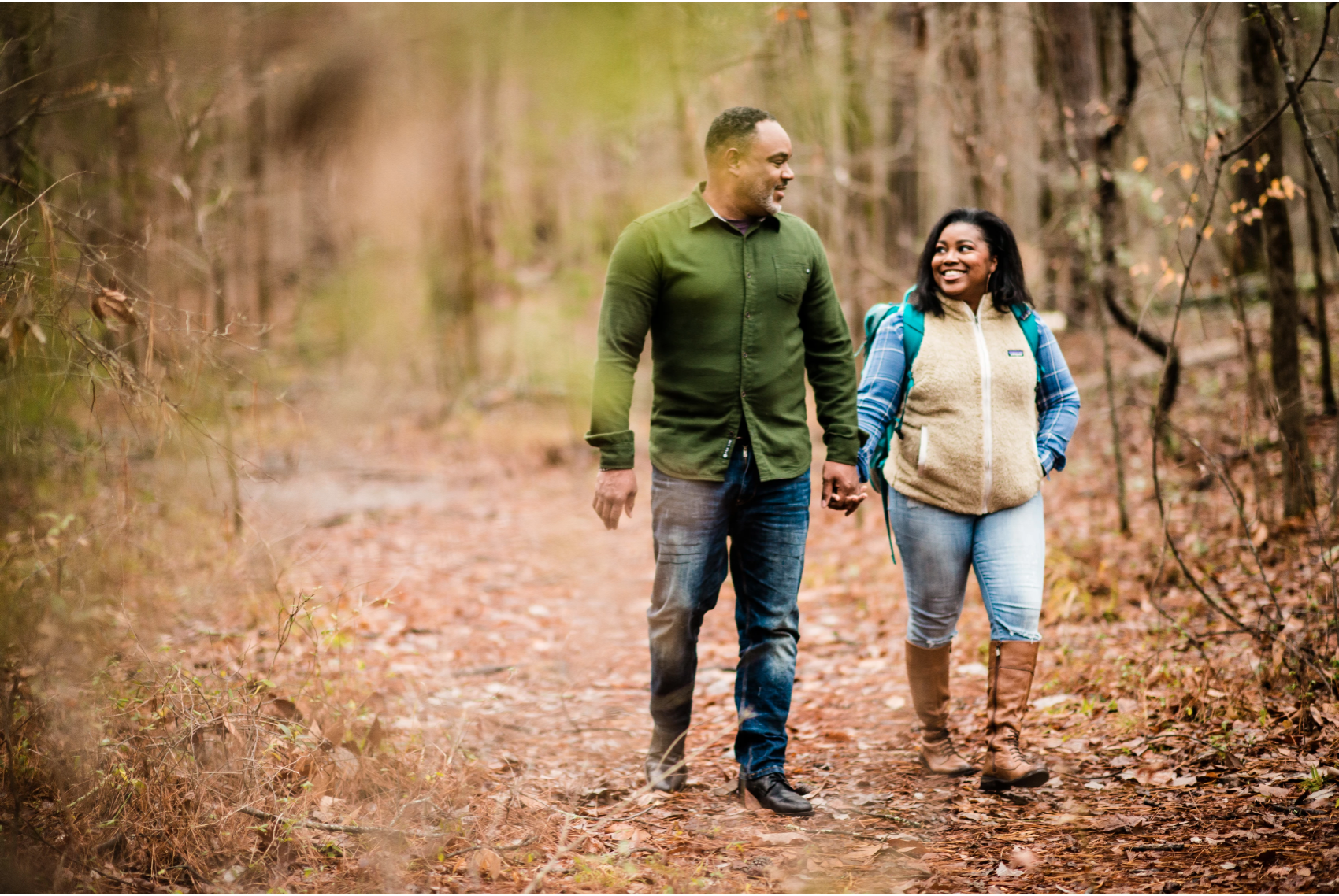 A decade into marriage, Sonya and Necota Staples hit a crossroads. They needed to learn how to communicate better — or risk their relationship entirely. The couple stepped outside their comfort zone and turned to the outdoors. Fresh air was all that was needed to put them into an entirely new and better place in their relationship.

"Camping and off-roading were really almost the antitheses of the lifestyle that we were leading," Necota says. "There's nothing wrong with art and going to galleries and things like that. We still love those things. But going camping and off-roading allowed us to explore something different and be able to see each other within our relationship in a completely different way."

Tune in next week for this special Valentine's Day episode of the Out and Back podcast. Hosts Shanty and Abby get the Staples' full story about how "glamping" and overlanding outside their home city of Atlanta and beyond saved the Staples' marriage. Sonya and Necota share their heart-warming story while also passing along insight to couples looking to strengthen their own relationships. The Staples dig into how they combine their love for "the finer things in life" with nature, and their passion for bringing the outdoors to communities that may feel like they don't belong there.

The Staples share their lighthearted yet honest tribulations and triumphs on their website Staples InTents, youtube channel Staples InTents, and Instagram handles StaplesInTents and BlackPeopleOffroad.
Last Episode: Backcountry Ski Gear with Big Mountain Skier Sophia Schwartz and Sean McCoy from GearJunkie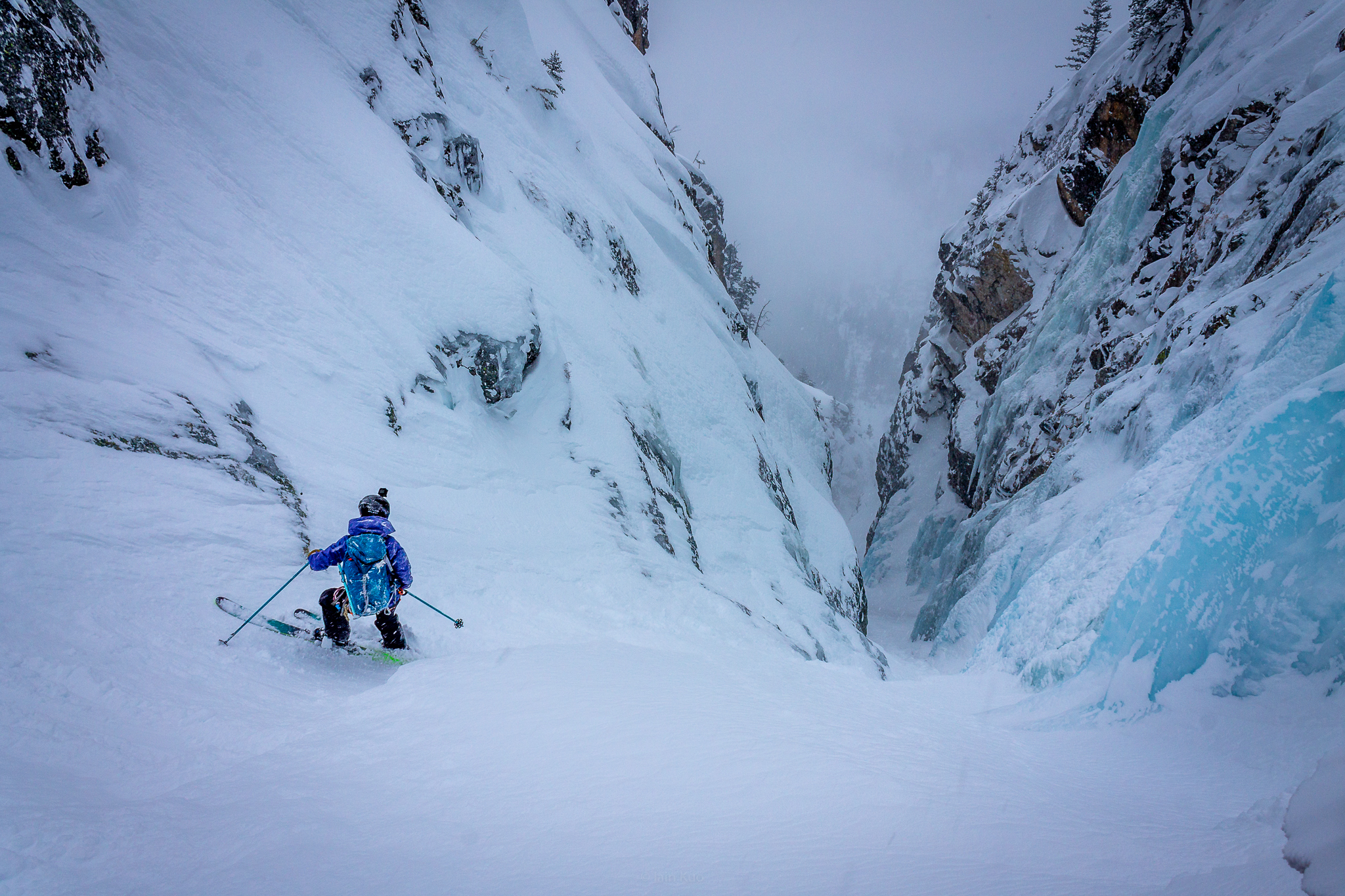 If you're wondering what kind of backcountry ski gear to buy this season, you'll want to listen to our last show with big mountain skier Sophia Schwartz and Sean McCoy, editorial director of GearJunkie. A multiple top-ten World Cup finisher and the 2013 U.S. Freestyle champion, Schwartz begins the episode describing her transition from the mogul course to the backcountry glades and couloirs. Her gear, she says, was less than optimal. She's learned a lot since.

Schwartz teams up with McCoy to chat about what's good in the world of backcountry ski gear. They discuss everything from avalanche airbags to climbing skins to repair kits. Tune in to find out which boot they both love to ski at the resort and in the backcountry.

Watch Sophia Schwartz's new movie Jack of All Trades to see her master a double backflip, take on Jackson Hole's super steep "Trifecta," and shred the Grand Teton. You can also follow Schwartz on Instagram to get a sense of what's going down in the backcountry around her hometown of Jackson, Wyoming.
Meet the Hosts
Andrew "Shanty" Baldwin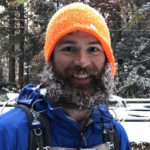 In 2019, host Andrew Baldwin completed a southbound thru-hike of the Appalachian Trail. After five months on the trail, Baldwin returned home to pursue a career in voice acting. A friend of the Gaia GPS company, Baldwin was a natural choice for hosting the Out and Back podcast.

In each Out and Back episode, Shanty strives to bring you conversations with people who spend an extraordinary amount of time outdoors. Listen in as Shanty taps into each backcountry expert's superpower so that you can take their knowledge and experience with you on your next adventure.
Mary Cochenour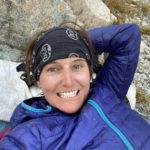 Mary is the Out and Back podcast producer and a writer and editor at Gaia GPS. Before joining Gaia GPS, Mary worked as a lawyer, newspaper journalist, ski patroller, Grand Canyon river guide, and USFS wilderness ranger.
When she is not in the office, Mary works as a guide for Andrew Skurka Adventures in wild places around the west, like Rocky Mountain National Park, Yosemite, and the Brooks Range in Alaska. See some of Mary's adventures on Instagram. Also, read her tips on how to plan your first solo backpacking trip and listen to her scary story about being stalked in the wilderness by a sketchy man.
Abby Levene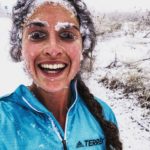 When she's not busy writing and editing content for Gaia GPS, Abby Levene can be found trail running, biking, and skiing around her hometown of Boulder, Colorado. In 2017, Abby broke her wrist eight miles into her second ultra. She went on to win the race, and has been hooked on the sport since. She's passionate about using her graduate education in environmental journalism and her love for playing outside to tell stories about the issues, people, and places of the outdoors.