Newbie and seasoned backpackers alike all hold fears around backcountry travel. Outdoor Backpacking Educator and Empowerment Coach Allison Boyle shares how to overcome them this week on the Out and Back podcast. Allison is the face behind the ultra-popular blog and coaching service She Dreams of Alpine, which teaches women how to become safe, confident, and self-sufficient in the backcountry.
In this fun and informative conversation, Allison tells hosts Mary and Abby how a city girl from Houston, Texas ended up becoming a backpacking expert. It certainly didn't happen overnight. Allison shares her stumbling blocks when she started adventuring outside, and how her fears initially continued to grow as she gained more experience. She talks about the top three fears beginner backpackers face, and how to overcome them.
"We're scared of what we don't know," Allison says on Out and Back. "Things we do in our everyday life, like drive or walk down a busy city street, are more dangerous than anything we would do in the outdoors. It's just, they're more familiar to us and we're able to step into those scenarios more. And if you're a new backpacker, you can't imagine yourself in the outdoors at all. Once you start building those experiences for yourself, those fears start to go away."
Alison explains "trip resistance," that dark cloud of anxiety that seems to float over your head the week before any trip — no matter your experience level. Learn how to quiet that inner voice telling you to abandon your plans, so you can get out and have a blast on the trail. Tune in to learn Allison's favorite breakfast foods in the backcountry, the one item she can't leave behind, and how she turned her outdoor passion into a career.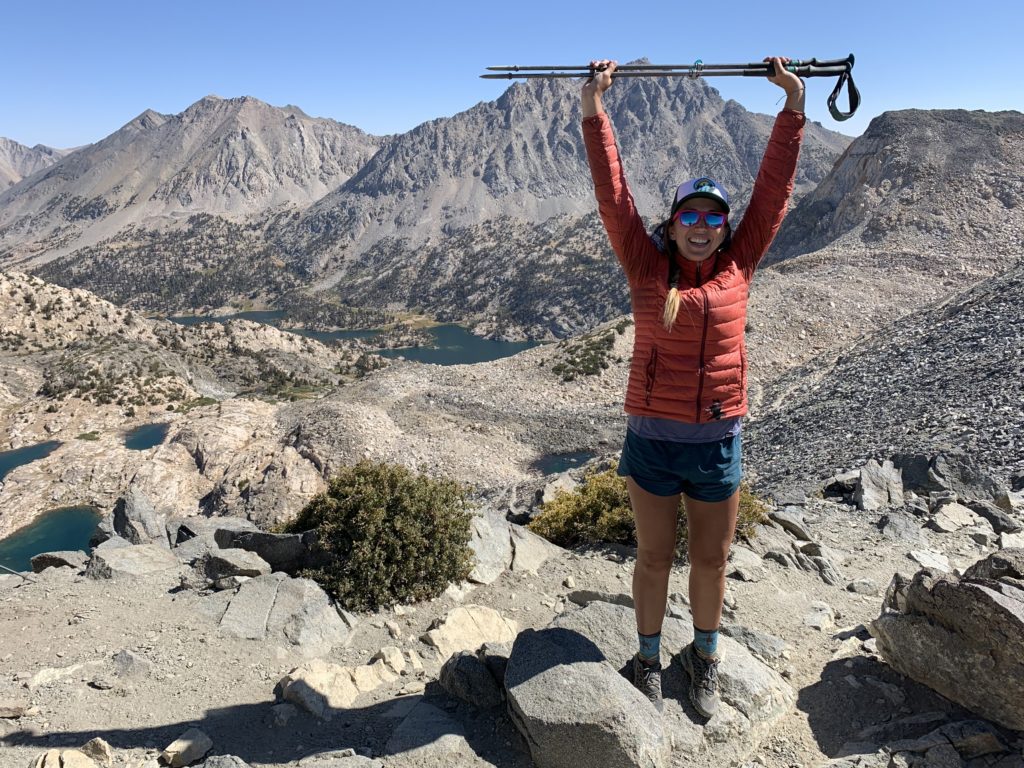 Follow She Dreams of Alpine on Instagram, check out the blog for tried and true advice (including the free Ultimate Outdoor Adventure Starter Kit), and consider signing up for She Dreams of Alpine's Backpacking Badass program to learn how to become a confident and self-sufficient backpacker.
Next Episode: UFOs with Ultralight Expert Mike Clelland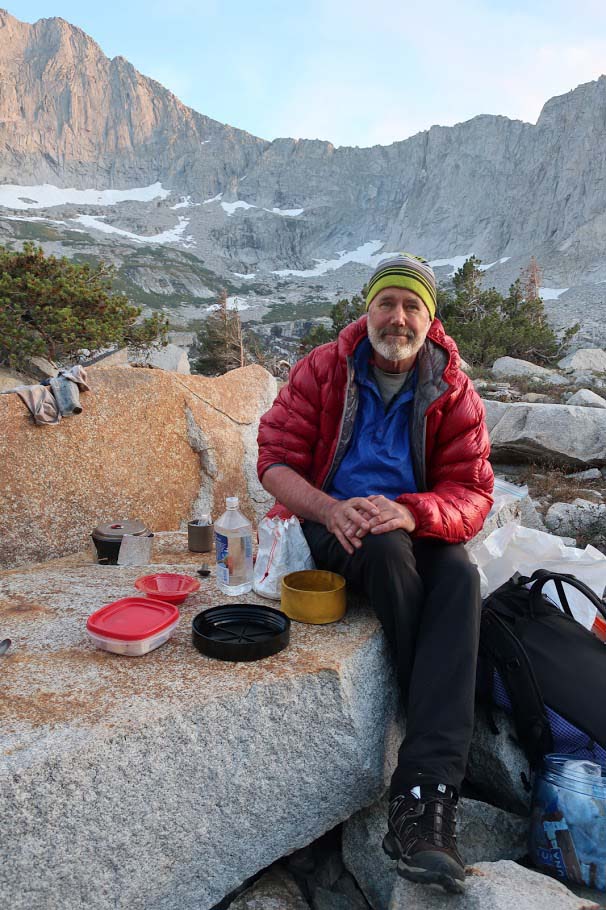 Yes, you read that correctly. In the next very special episode of Out and Back, author, ultralight backpacking expert, and UFO historian Mike Clelland dives into the mysterious world of alien abductions.
Mike is a masterful storyteller and will leave you clutching your seat (or trekking poles) as he shares his first-hand encounters with extraterrestrial life. He tells the story of how an owl gave him a message on a mountaintop, leading to his fascination with UFOs. Whether you're a believer or a skeptic, you'll want to tune in to hear what Mike has to say about the natural and supernatural worlds.
In the meantime, check out Mike's book The Messengers, which dives into the overlapping worlds of owls, synchronicities, and UFO abduction. His companion book Stories from The Messengers goes further into the symbolic and literal links between owls and UFOs. Mike is also the illustrator and author behind a series of books on mastering outdoor techniques. And finally, check out Mike's longstanding blog, Hidden Experience, and his podcast, The Unseen with Mike Clelland.
Last Episode: Life With Fire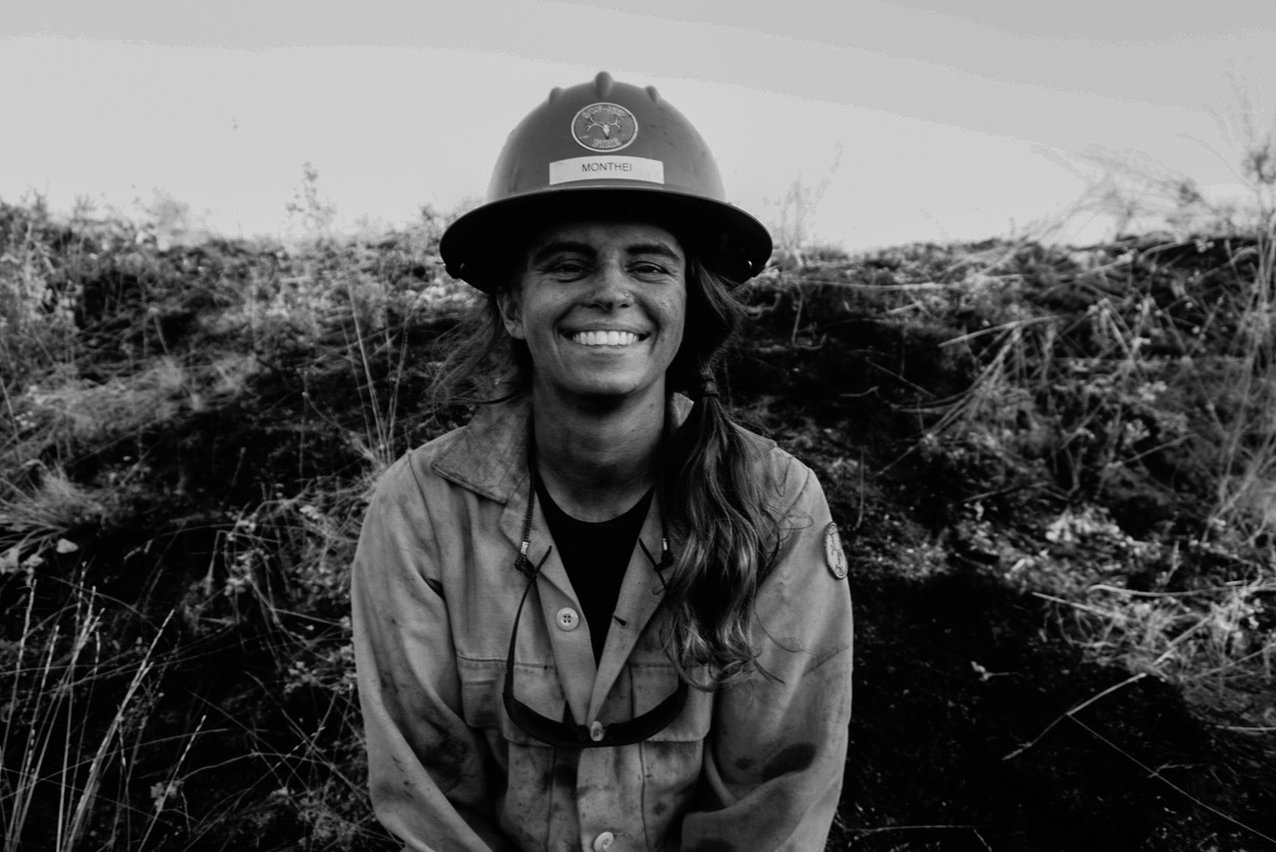 As wildfires derail recreation plans across the West, former wildland firefighter Amanda Monthei makes sense of this new "normal." Tune in to the last episode of Out and Back to get a behind-the-scenes view on what it's like to fight fire, and how we can manage wildfires going forward.
"You can't just exist superficially within the landscape," Amanda says on Out and Back. "You have to be an active member of it. We've been suppressing fire for too long. We need to like recognize that fire very much belongs in these places."
Amanda unearths why wildfires remain vital for ecosystem health, and how humans misunderstand this life force. She gets into the history of wildfire management in the U.S. and how we've primed conditions for fires of unprecedented scope. Amanda dives into what we can learn from indigenous fire management practices, and how we can better coexist with fire going forward.
Follow Amanda on Instagram, and check out her brilliant podcast on all things fire, Life with Fire.