In 2013, a life threatening crash in a cycling race set Alan Adams into a spiral of bad decisions. He quit bike racing, and faded into the worst shape of his life. After seven years, Alan finally felt stable in his relationship and job as a Patagonia sales rep. He was ready to reclaim his fitness and ambition by taking on an audacious goal. So for his new years resolution in 2020, the year he would turn 40, Alan aimed to climb two million vertical feet under his own power.
Alan not only met his goal, he smashed it. The Bozeman, Montana, resident climbed over 2.5 million feet of vert by ski touring and cycling — breaking the record for the most human-powered vert climbed in a single year.
Alan climbed an average of 7,000 feet on his skis and bike — every day for an entire year. There was no media fanfare, no Instagram hashtags, and no corporate sponsorships. The challenge was purely a way for Alan to reconnect with the natural world around him and to rediscover his inner strength.

In this episode of the Out and Back podcast, Alan tells the story of what led to this ambitious goal. Tune in to hear how this vertical challenge brought Alan's life back into focus. The routine of being outside every day taught him to appreciate time and accept a simpler way of life.
Next Episode: Thru Hiker Emily Ford Takes on Wisconsin's Ice Age Trail in Winter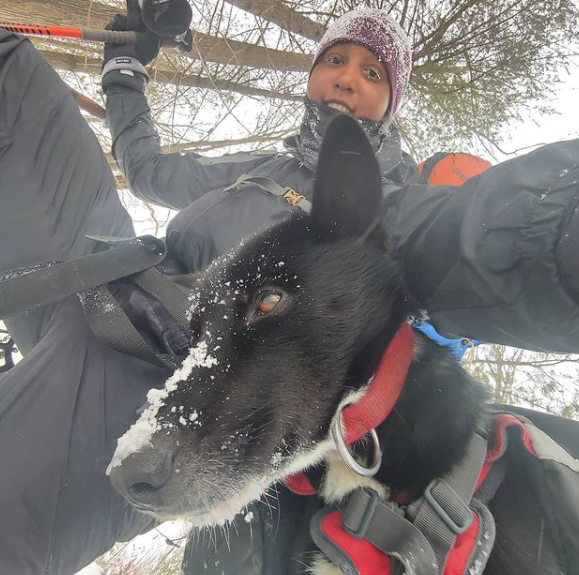 Tune in to the next episode of Out and Back to hear how thru hiker Emily Ford tackled Wisconsin's Ice Age Trail in the dead of winter. Armed with a ton of clothes and a husky, Emily became the first woman (and second person ever) to complete a winter thru-hike of the 1,000 mile trail.

"One dude did it before me, Mike Summers. And it kind of should have been like a red flag to be like, are you sure you want to do this? I didn't care. In my mind, this dude did it, so he already broke the ice. I guess I could probably do it too."

In this episode, Emily tells us all the details of her sub-zero, snowy trip across Wisconsin. She explains how the journey convinced her of the inherent goodness in people. She wound up borrowing a lead mushing dog, Diggins, to keep her company on the trail. And she shares how Diggins ended up becoming a permanent member of her family.

You won't want to miss this episode of Out and Back to get Emily's surprising motivation for taking on a winter thru-hike in the midwest. In the meantime, you can follow her on Instagram for updates on her adventures outside and her career as a professional gardener.
Last Episode: How a Tragedy Turned Luc Mehl into a Packrafting Expert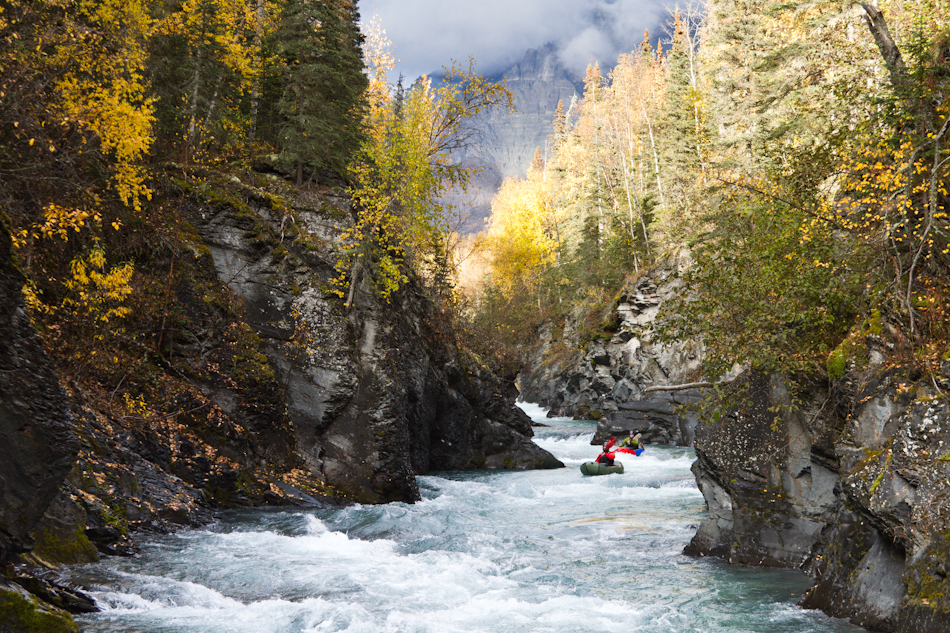 Adventurer Luc Mehl has spent decades exploring Alaska in the most creative ways. He's skied from Haines to Juneau; ice-skated a 100+ mile route on frozen lakes and seashores above the Arctic Circle; and bikepacked portions of the Iditarod Trail. In 2006, he discovered a much more efficient way to cover miles in the mountains: packrafting. He's taken floating down alaskan rivers to a new level ever since.

But when a friend tragically died in a packrafting accident in 2014, Luc reexamined his own skills on the river and realized he was boating on water that was way over his head. It was a tough pill to swallow, but he dialed back and started learning the sport all over again. The result is Luc's new book, "The Packraft Handbook."
If you missed it, go back to episode 31 of the Out and Back podcast to hear Luc's incredible Alaskan journey. His story starts with growing up in a tiny, landlocked village deep in Alaska's interior. He shares how he found joy in playing outside in Alaska's great expanses, and opens up about how the loss of his friend inspired him to become an expert in packrafting safety.

Learn more about Luc and his Alaskan adventures on his website. Follow him on Instagram. And pick up a copy of "The Packraft Handbook" to get the best tips for staying safe on moving water.