Happiness experts say that it's better to receive an experience than something material. So we rounded up the trips we're dreaming of taking to gift your loved ones this holiday season.
Outside editors have ambitious travel bucket lists and are always on the move. When asked what trips they'd most like to receive as gifts this year, our colleagues knew exactly what to say.
1. Svalbard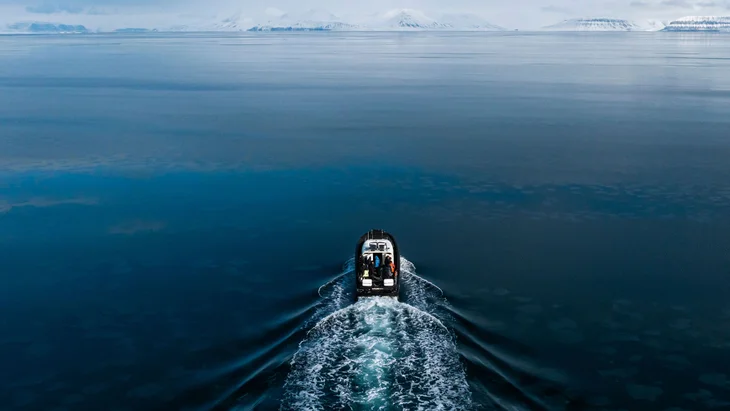 I can't think of a more festive holiday gift than a trip to Svalbard, the northernmost settlement on the planet, just 650 miles from the North Pole. Although I've seen headlines about this arctic archipelago for years, when Outside columnist Emily Pennington wrote to me about her recent trip there this fall, I immediately added it to my bucket list. (Of course, I'd postpone my trip until summer when temperatures hover around 40 degrees.)
I'd spend at least a couple nights in a tent at Longyearbyen Camping (from $17)—you can rent camping gear right on site!—taking polar plunges in the Advent Fjord and exploring glaciers by hiking Sarkofagen Mountain. A trip to Svalbard wouldn''t be complete without a dog sledding adventure; Green Dog offers tours by sled and wheels, along the snow and sea, depending on when you visit (from $95). After a few days of roughing it, I'd book a stay at the Funken Lodge (from $200), complete with a sauna, champagne tasting, and an old mining-cafeteria-turned-restaurant.
Key gear: I wouldn't make this trip without my Women's Intraknit Merino Fleece hoodie ($240), a cozy, wool zip-up with ample airflow that makes it perform for hiking, but cute enough that it'll blend in around town. — Abigail Wise, digital managing director
2. Japan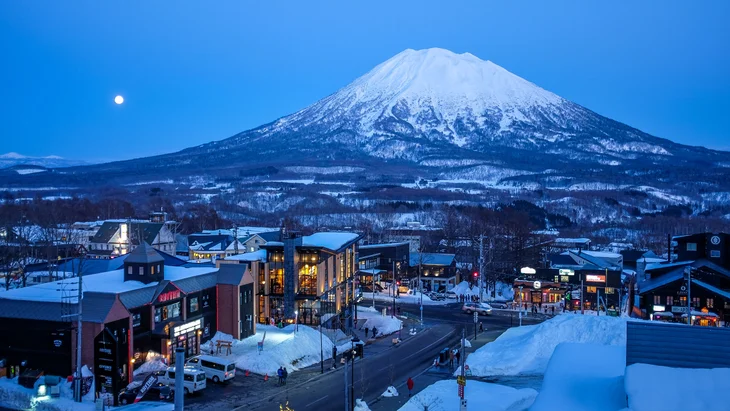 I recently got married, and in lieu of a traditional gift registry, we asked for guests to contribute to our dream, once-in-a-lifetime honeymoon trip to Japan in February. We'll start out in Tokyo, where we plan to visit multiple vintage clothing stores and cookware shops. (I hope to procure a nice, Japanese-made chef's knife at the latter.) After that, it's a bullet train to Kyoto to visit some temples and shrines and enjoy the (relative) tranquility of the city after bustling Tokyo. Lastly, we'll be flying to Niseko, where we hope to catch one of the country's famous snow festivals and—of course—ski the famous Japanese powder at Niseko United.
We'll be eating and drinking our way through the country, making sure to block out plenty of time for tasting sake, regional dishes, and konbini snacks in each city.
You don't need a newly minted marriage license to enjoy this trip, though: Gift it to yourself by buying two tickets to Tokyo (around $1,200 from Denver), four nights at the Hoshino Resorts OMO5 Tokyo Otsuka hotel (around $130/night), four nights at Ace Hotel Kyoto (around $170/night), three nights at The Green Leaf Niseko Village (around $130/night) and two, $105 two-day passes at Niseko United (or you can use your Ikon pass, as we plan on doing). — Kelsey Lindsey, senior editor
3. Salmon River, Idaho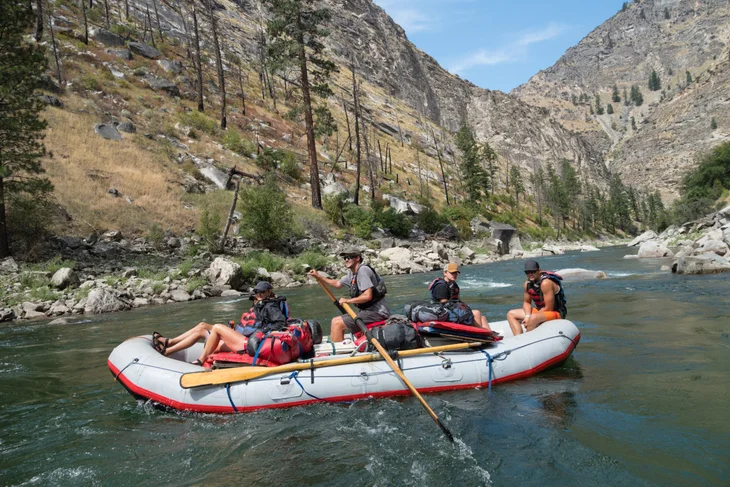 I want to go on a rafting trip on the Middle Fork of the Salmon River in Idaho with the outfitter Oars (from $3399) and its expert guides so that I don't have to worry about a thing. I've been craving being out in stunning wilderness on water, to get a breather from the relentless grind of Slack, social media, and bad news.
The Middle Fork is a classic trip. I've seen photos from friends' outings on it over the years and can't believe how serene and gorgeous it looks. You need to get yourself to Stanley, Idaho, and from there you take a bush flight with Oars to the put-in on the river. There are Class III to IV rapids, gorgeous riverside sandy beaches to camp on, hiking, hot springs, and historic stops along the way.
Key Gear: I'd definitely pack a pair of sunglasses that will protect my eyes from the sun and water's glare, like the Costa Caletas. — Mary Turner, deputy editor
4. Coastal Maine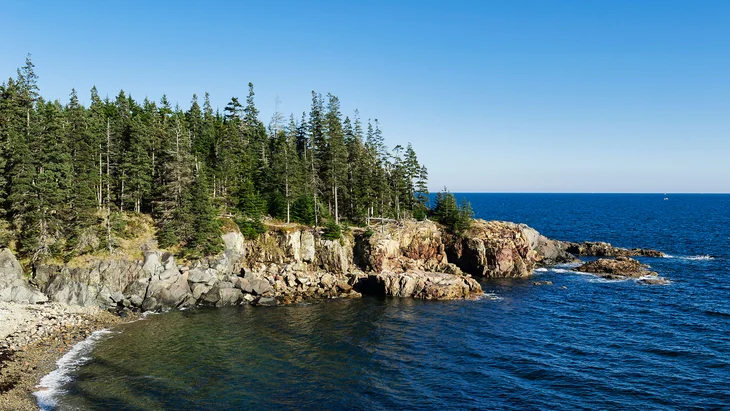 The trip I'd most like to be given in 2023 is a journey home. I spent my formative years on the coast of Maine, and developed a love for the outdoors in the Pine Tree State's woods and waterways. I haven't spent time on those trails, rivers and bays for over twenty years. I miss the crash of waves against the shore, the smell of fresh, salty air, and the rugged beauty of the rocky shores.
I'd cover my airfare to Portland, and the rental car to drive up the coast, if someone will gift me my lodging and equipment rentals. I'd love two nights at Camden's Grand Harbor Inn (from $200 a night), where I'd run the trails of Camden Hills State Park and rent a kayak ($60 an hour from Maine Sport Outfitters) to explore the harbor and islands in the afternoon. Then on to my youthful home town of Bucksport, where I'd run the rolling, wooded 10-mile loop of Verona Island where I first learned my love of going long, before driving on to Mount Desert Island.
I'd need three to four nights at the Bar Harbor Inn (from $240/night for ocean view) to get in all the activities: biking Acadia National Park's loop road above granite cliffs ($35/day from Bar Harbor Bicycle Shop), canoeing on Great Long Pond ($38/ 3 hours at National Park Canoe Rental), climbing Cadillac Mountain, and running the miles of groomed carriage roads around the park's lakes and hills.
Key gear: Since my running surfaces on the trip will range from paved roads to gravel paths, with a few rocky trails, I'll need to pack a versatile pair of shoes like the Reebok Floatride Energy 4 Adventure. — Jonathan Beverly, senior running gear editor
5. Marin County, California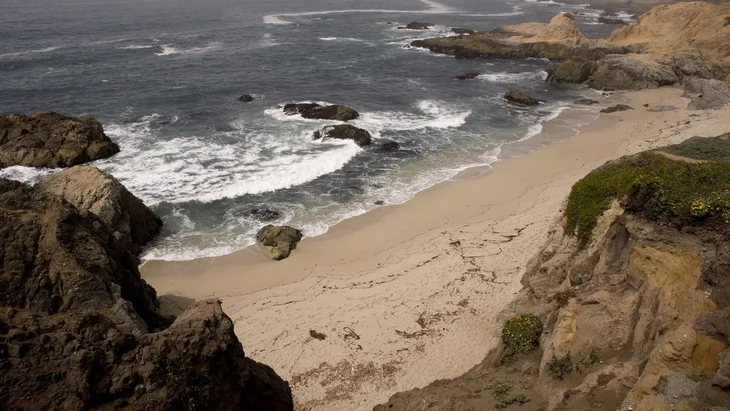 There are SoCal beach-goers and then there are NorCal ones; my family falls into the latter group, happily. Which is why we're gifting ourselves a trip to Marin County for a long weekend next fall, when the weather is glorious. We'll split our time between residential Stinson Beach, where my husband can surf-cast while my teenage daughter and I relax and roam the wide, 3.5-mile-long beach or spend an afternoon hiking the lush Dipsea Trail, and Marshall, another scenic outpost just 30 minutes from the choice clamming grounds of Bodega Bay (a daily permit of $17.50 is required for fishing or clamming).
In Stinson, we'll stay at the century-old Sandpiper Lodge (from $280 for three people); it's steps from the shore, trailhead, and a neighboring café with hearty hot breakfasts. In Marshall, up the coast on Tomales Bay, I've been eyeing the recently renovated Nick's Cove, with 12 cabins overlooking the water (from $375 per night) and a sweet little restaurant at the end of a pier featuring a seasonal menu that will have your mouth watering if you're in the area for seafood (and who's not?). Four days of sandy beaches, salty air, and shells and fog and seaweed never seem like enough—but they're all solid reasons for many returns.
Key gear: Mud boots, for both surf-casting and clamming, are a must. My family likes Bogs—my husband for its simple lines and my daughter for the colorful patterns. — Tasha Zemke, associate managing editor
6. The Ozarks, Arkansas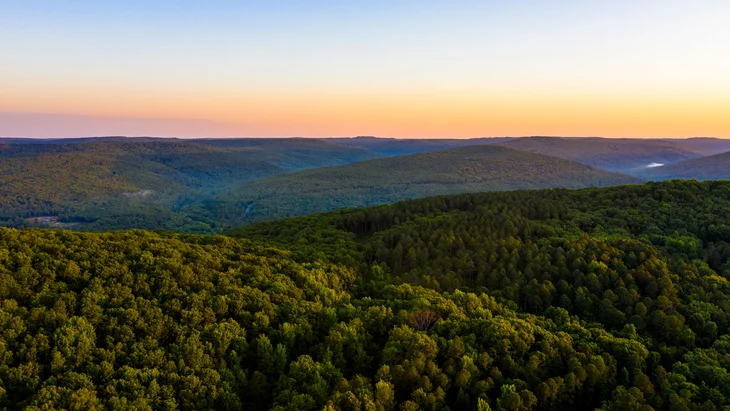 Covered with hardwood forests and split by sheer sandstone river bluffs and quiet valleys, Arkansas' Ozarks are a world away from the Appalachians or the Sierra, but they're every bit as compelling. I've dreamed about hiking the Ozark Highlands Trail ever since the first time I set foot in those woods. Parts of the trail are still roadwalks or bushwhacks, but if you have 10 to 14 days free, you can get a taste of the best the path has to offer on the 164-mile Boston Mountains segment, which covers the trail's most rugged peaks.
Start at the trail's western terminus at Lake Fort Smith (closest airport: Fort Smith, which has daily flights from Dallas-Fort Worth; $380-450 at the time of writing). From there, meander east through deep hollows and over forested peaks, tagging the 2,382-foot summit of Hare Mountain, the trail's high point, along the way. Your journey ends with a bang by traversing Richland Creek Wilderness, home to more than 30 waterfalls, including the 78-foot-high Terry Keefe Falls.
Tip: Camping is easy—you can pitch a tent (I'd want to bring an ultralight model like the Zpacks Duplex, starting at $699, along with a quilt like the REI Co-op Magma Trail Quilt 30, $329 and a good old Therm-a-Rest Z-Lite Sol, $55) along most of the trail, as long as you're 200 feet away from the treadpath or any water source—but resupplying is not. With few to no grocery stores within walking distance, your best bet is to mail food to post offices along the trail.
Key gear: Ask a friend or family member to send you resupply boxes. My gourmet wishlist includes a few nice meals from Stowaway Gourmet, $16 each, and vegan jerky from Beyond Meat, $4 for a 3 ounce bag. — Adam Roy, executive editor of Backpacker
7. Tuscany, Italy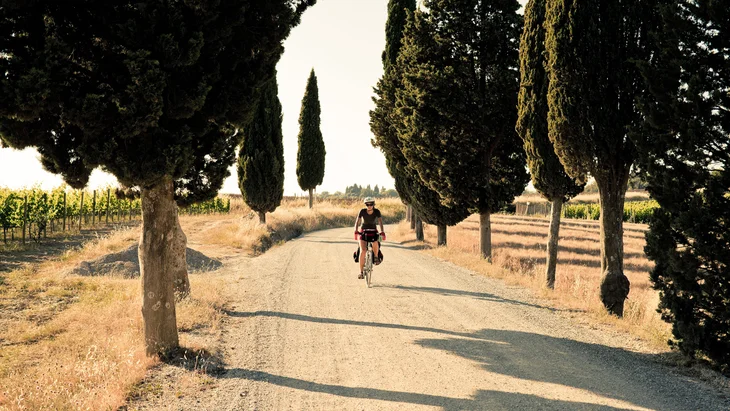 Every spring, just as winter is loosening its grip, something magical happens in Central Italy. Emerging from hibernation, the pro cycling peloton winds through the olive groves and 1,000-year-old vineyards of Tuscany in a spectacular one-day race known as Strade Bianche. Surging up and down the eponymous "white roads" of the Bel Paese, the hilly course is a romantic's dream—a throwback to the days when all races took place on gravel and ended with a heaping bowl of pasta, a hunk of crusty bread, and a bottle of Montepulciano or Chianti.
In my version of the dream, I join a guided 7-day tour with InGamba, a boutique operator founded and staffed by former pros who love fine food and conversation almost as much as they adore two-wheeled adventures. I'd draft behind Tour de France legend (and lead guide) Eros Poli as our small group of 8-10 riders rolled out of Florence, threading our way day-by-day through small villages and ancient ruins on cypress-lined roads.
Supported by a team of mechanics who tune and wash InGamba's top-of-the-line fleet of Pinarello Grevils every morning, I'd dine on local delicacies each night, laughing with riders from all over the world around rustic tables in small, family-operated restaurants. And of course I'd show off the coating of fine white dust that's the best souvenir of a Strade Bianche experience.
InGamba trips aren't cheap—$6,950 for this one—but they're worth every penny for the team's local knowledge, impeccable attention to detail, and first-class food, drink, and lodging. Each rider receives a custom kit (which is washed and returned to you every night), but since a bike is provided there's little gear to worry about.
Key gear: A broken-in pair of quality gravel shoes like the Specialized S-Works Recon Vent Evo. Oh, and a bottle of ibuprofen for the morning after all that Chianti. — Jon Dorn, VP of strategy at Outside, Inc.
This article was originally published on Outside Online.