The new sidebar on gaiagps.com puts all of your map data at your fingertips. Whether you're building a new route, reviewing a trip, or exploring a new area, get a detailed snapshot of the item in a new information-rich sidebar next to the map. Start expanding your knowledge about nearby trails, recorded tracks, waypoints, and POIs with just one click.
View Elevation Profile, Vertical Gain, and More for Your Routes and Tracks
Planning an adventure and wondering how long it may take, or how strenuous it will be? The new sidebar shows detailed route statistics like distance, elevation gain, and an elevation profile to help with the planning process. Draw your own route or select a trail on the map to view the details in the sidebar. Check out these stats to get a comprehensive overview of what a route entails.
Record your tracks in the field and review your trip on gaiagps.com to see more details for recorded tracks than ever before. Click on the track on the map to view statistics that include minimum and maximum elevation, elapsed time, moving time, stopped time, average speed, moving speed, max speed, and pace.
Discover New Routes and Points of Interest
Explore new trails and established routes in a region with an expanded library of information and improved photo viewing. Click on an established route on the map and learn about its stats (similar to routes and tracks) plus whether it's a loop or an out and back. Scroll down to see nearby routes in the area. You can even view a full screen slideshow of photos to get the best sense of what a route looks like.
Learn about POIs (points of interest) by clicking on them and looking to the sidebar. You'll find information including the various modes of transportation you can use to access them, surface material, trail visibility, and difficulty to get there.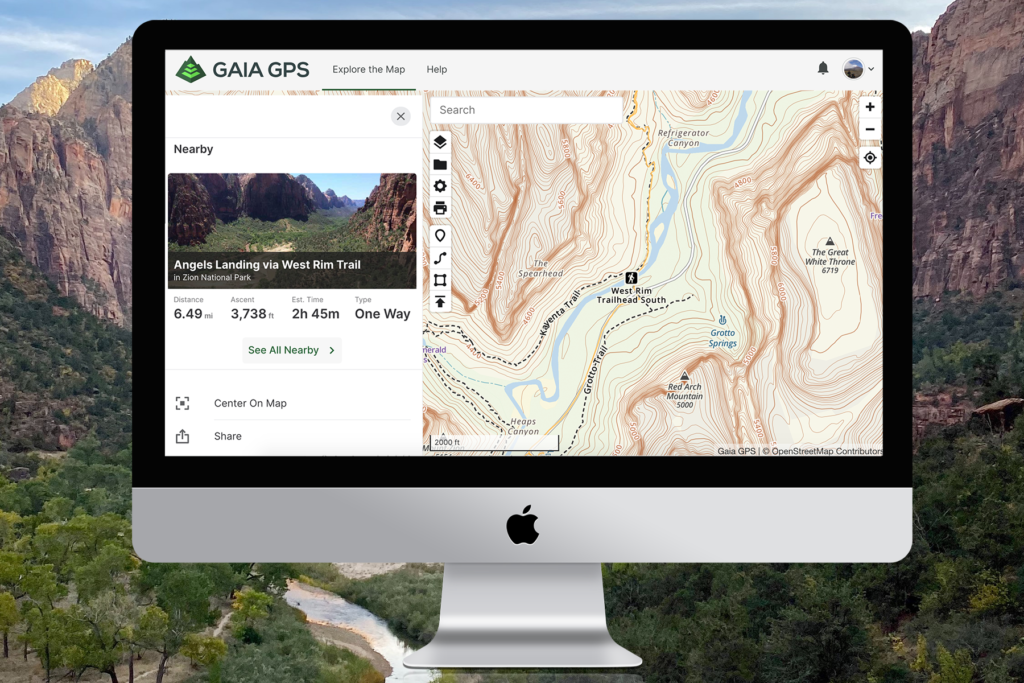 Drag Waypoints to Easily Edit Routes
Drop waypoints on the map to mark important features on the trip, like water sources, trail junctions, and campsites. The new sidebar lets you drag your waypoints even when you are in the middle of editing, making trip planning a snap.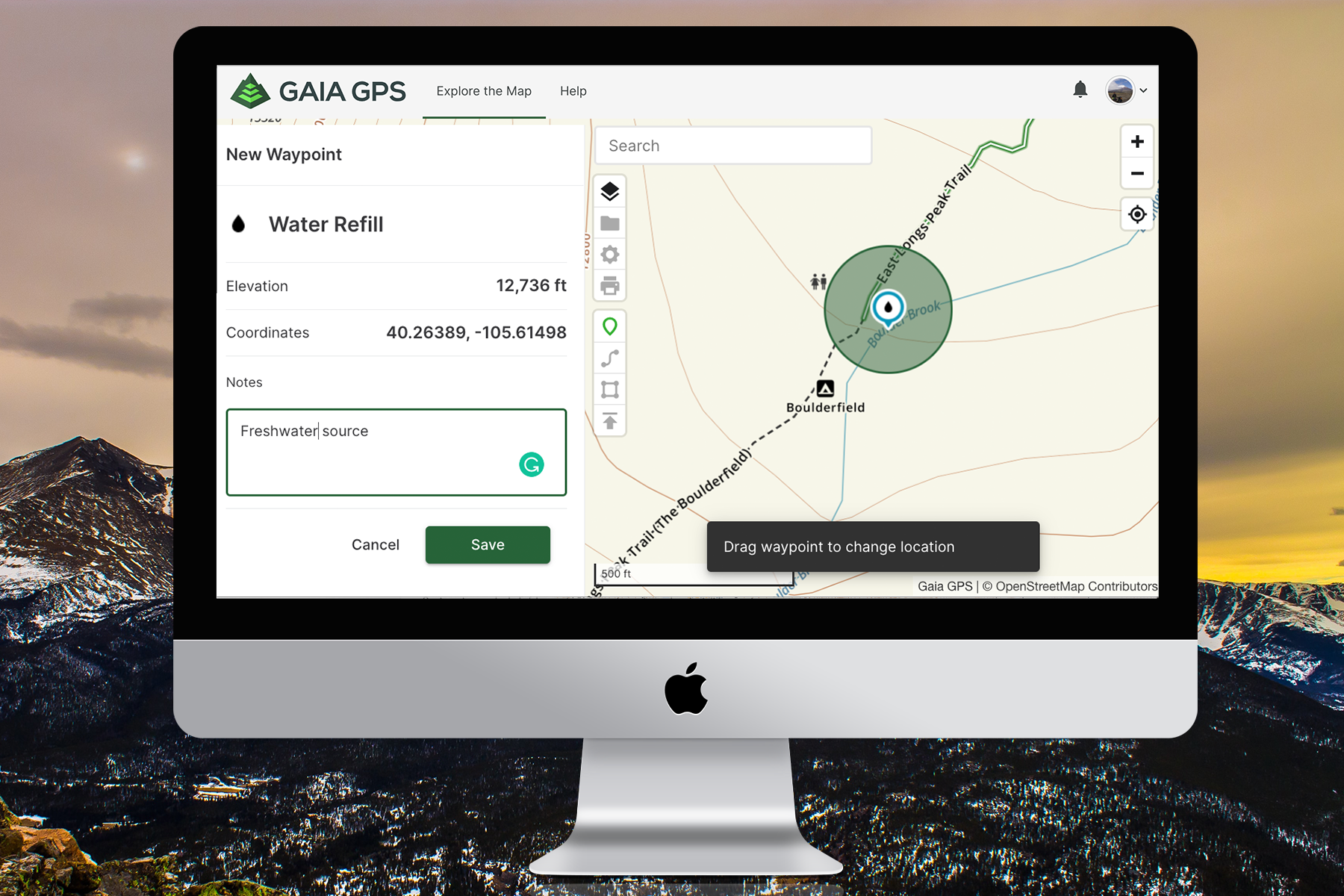 Quickly Export Routes and Get Directions
The new sidebar makes it easier than ever to share your routes with friends. Simply click on the route on the map, head over to the sidebar, and click "Export" to export your route as a GPX, KML, and GeoJSON file. You can also get driving directions to your route right from the sidebar. Just click "Driving Directions."