Canada is home to 47 national parks and hundreds of provincial and territorial parks, all crossed and interconnected by world-class trails. Now, you can explore all of them with Gaia GPS.
Thanks to a new trails overlay from award-winning Canadian mapmaker Backroad Mapbooks (BRMB), the Gaia GPS map catalogue includes more detailed coverage of Canada than ever before. Whether you're planning an expedition to the Arctic Circle, exploring the sky-splitting Canadian Rockies, or taking a day hike outside Montreal, the BRMB Canada Trails Overlay has you covered.
Color Coded for Route Planning at a Glance
The BRMB Canada Trails overlay includes over 70,000 miles of trail, including the country's well-known behemoth, the 11,635-mile Trans-Canada Trail. All routes are color coded to indicate both their intended use and seasonal availability, making it easy to zero in on the destinations that are right for you.

Part of a Complete Package of Canada Maps
The addition of the BRMB Canada Trails overlay rounds out Gaia GPS's existing rolodex of Canada maps. That collection includes ESRI World satellite imagery, precise contour line overlays (in both meters and feet), and the Canada Topo base map, in addition to the highly detailed Backroad Mapbooks Canada base map.
Adventurers in British Columbia can also access interactive overlays showing recent wildfires and timber cuts across the province for even more accurate route planning.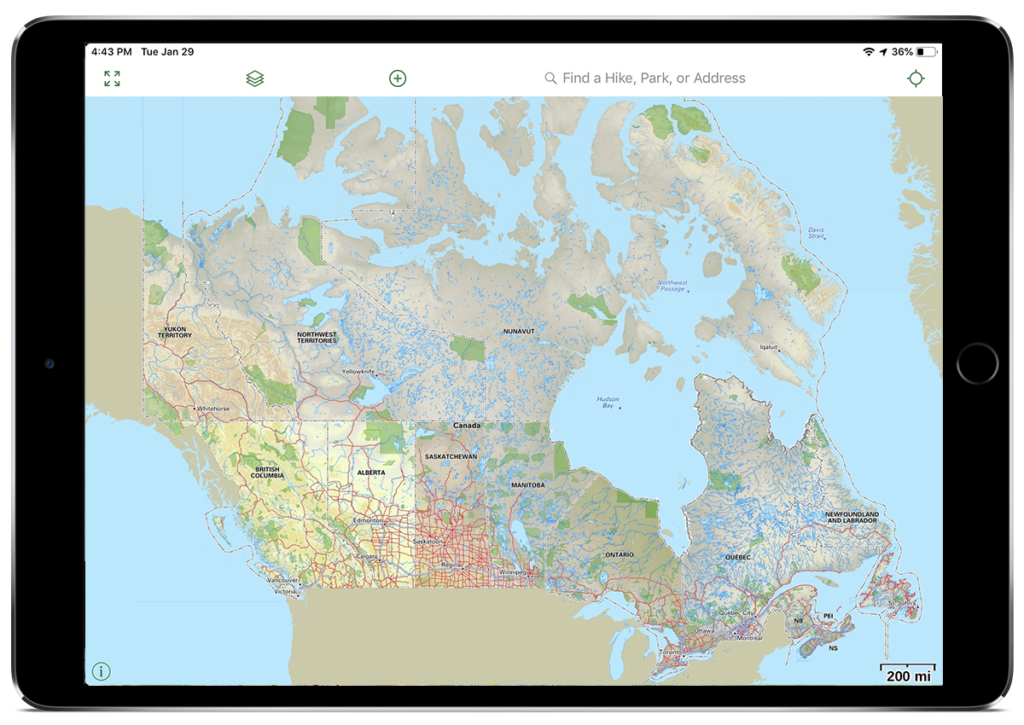 Available to Premium Members
The Backroad Mapbooks Trails overlay is available to Gaia GPS users with a Premium Membership both in the app and online at gaiagps.com. We recommend layering it atop the Backroad Mapbooks Canada base map for a complete and encyclopedic picture of the Canadian backcountry.