A member of the Gaia GPS team for 4 years, Jesse Crocker creates much of the key infrastructure, app features, and all of the custom maps that Gaia GPS users depend on. Jesse both works as Lead Developer, and helps direct the business.
Jesse joined Gaia GPS in 2012 after many adventures, including thru-hiking the Pacific Crest Trail in 2009, skiing the John Muir Trail in 2011, and blowing up avalanches with dynamite and machine guns.
Growing up in the Bay Area, Jesse gained interest in programming in high school, taking computer science classes and working in Linux system administration. After high school, he worked for the Buffalo Field Campaign in West Yellowstone Montana, where he developed software for recording and analyzing sightings of wildlife, for volunteers of field patrols monitoring bison movement in Yellowstone.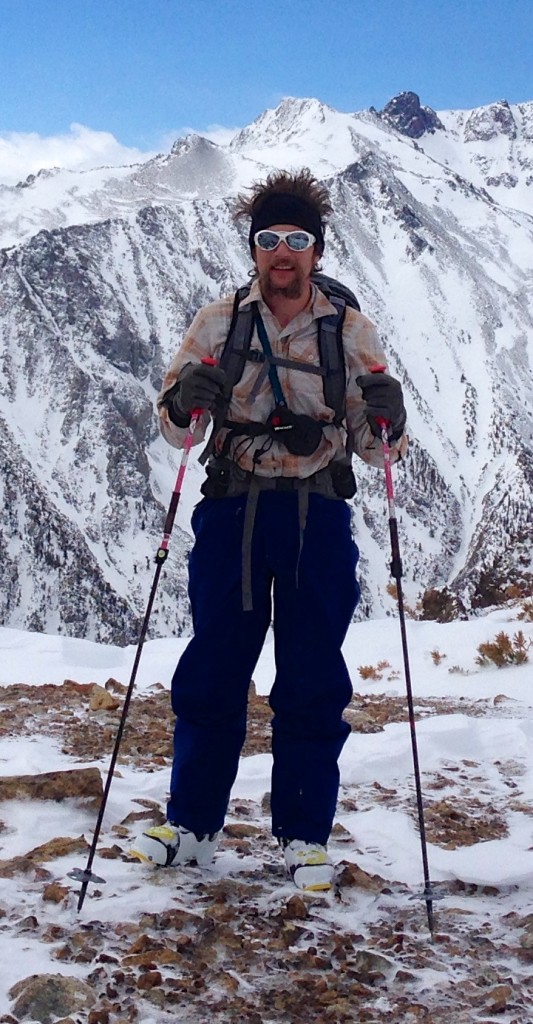 In the course of tracking buffalo, Jesse took up nordic skiing as a way to explore the backcountry of Yellowstone National Park in the winter, which led to the fulfillment of a childhood dream – becoming a professional ski patroller.
Jesse earned a Wilderness EMT certification, and joined Big Sky Volunteer Ski Patrol for a year. Later, he went on to get an AIARE level 1/2 avalanche certification, became a National Avalanche School graduate, and ultimately worked as a Ski Patroller at Kirkwood Mountain Resort in Lake Tahoe area for 4 years, providing EMT services, and doing avalanche hazard mitigation.
Even in the midst of ski patrol, Jesse remained technical with an interest in software— developing the leading avalanche mapping app, Avalanche Lab, which he sold to Renaissance Recreation after coming to work for Gaia GPS.
As part of the distributed Gaia GPS team, Jesse now lives on a small farm in the Bitterroot Valley in Western Montana, with his wife Kasi and son Elkin. His life still balances between technology, family, and constant backpacking and backcountry skiing.