Cool temps and active wildlife make fall popular among both hikers and hunters—and the prospect of crossing paths with a loaded firearm leaves plenty of hikers with concerns.
The good news is that, nowadays, hiking during hunting season is pretty safe. Most hunters are conscientious, and incidents are becoming almost non-existent. Pennsylvania, for example, saw zero hikers killed by hunters in 2015, the last year data was recorded. The state had just two hunting related-fatalities that year overall, one of which was self-inflicted.
Still uneasy? There are some things you can do to double-down on your safety (and that of your pets). To hone in on the best advice for sharing the trail, we talked to Joe Kosack, who's spent 28 years working in hunter education at the Pennsylvania Game Commission. Here are some of his top tips for staying safe this season.
Learn when hunters are allowed to hunt
The busiest days of any hunting season are opening day, the day after opening day, and the first and last Saturdays of the season. Big game seasons (like those for deer, elk, and bear) draw out more hunters than seasons for smaller game, "but you'll find the lion's share of hunters in rifle season for deer," Kosack says, and that holds true across the country.
To figure out when a hunting season begins or ends, use the National Shooting Sports Foundation's interactive map. Click on your state, then click "Laws and Regulations" on the righthand toolbar to find your state hunting authority. (For some, that's the state Fish and Wildlife Service. For others, it's the local Department of Natural Resources or state game commission.) Look for a link to season dates on the authority's main hunting web page.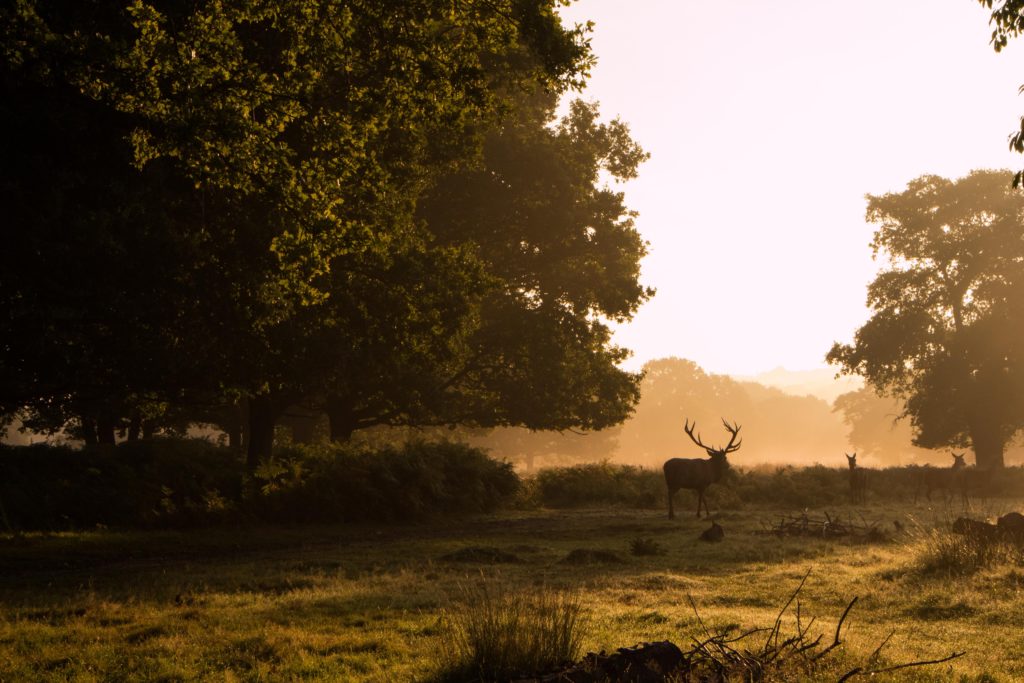 Learn where hunters are allowed to hunt
In most places, you won't see or hear hunters, no matter what day of the season it is. That said, if you live in a state where deer hunting is popular, consider spending opening day on well-trafficked trails, which hunters tend to avoid. Better bet: Stick to national parks, most of which prohibit hunting. (There are some park units that allow hunting, though on a very limited basis and usually only for ecological or subsistence purposes.)
State and regional park regulations, however, vary from state to state. Check rules for specific parks online, or use Gaia GPS's hunting-specific map overlays to quickly determine where hunters will concentrate. Jesse Crocker, Gaia GPS engineering manager and resident hunting expert, recommends the layers labeled "Public Lands Open for Hunting" or "State Parks/Forests Open for Hunting." (You can access all Gaia GPS Premium Hunt Maps with a Premium Membership.)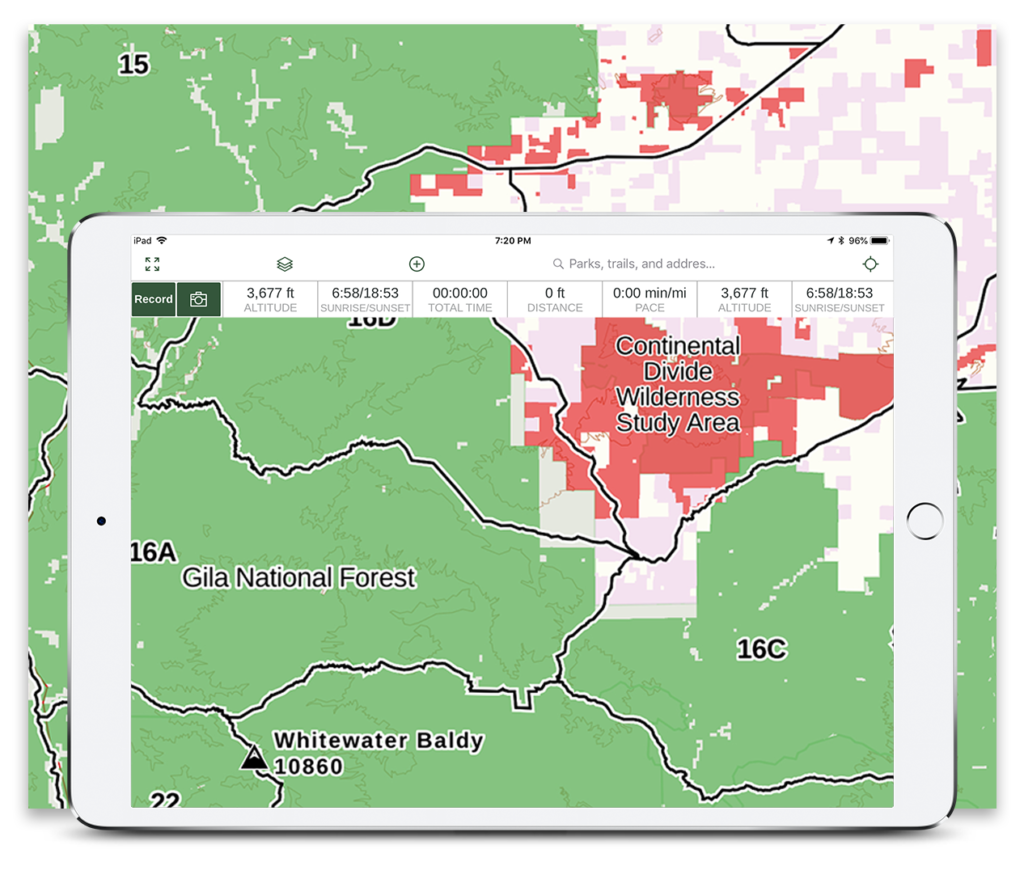 Know when hunters are most active
Many animals, like deer and elk, travel and forage most during dawn and dusk. While their preference for dim lighting often gives these species an edge against predators, it puts both hikers and hunters at a disadvantage: In the twilight hours, hunters have a harder time distinguishing human shapes and shadows from those of their quarry.
The other trouble? "The average age of hunters, at least in Pennsylvania, is somewhere north of 50," Kosack warns, which can mean less-than-perfect eyesight, especially in low light. Stay alert in the early morning and evening, and take care to make your presence known.

Wear orange
Break out those brights. While you should always bring colorful layers into the backcountry (it's easier for Search and Rescue teams to spot flashy colors in case of an emergency), they're particularly useful during big game seasons, as they make it easy for hunters to spot and avoid you.
Drabs blend into the forest, but beige and green aren't the only hues to leave in the closet. "If you're going to be out there with turkey hunters, I'd also recommend avoiding red, white, blue, and black, as those can be mistaken for parts of a turkey," Kosack says. Yellow can also be tough to parse against fall foliage, especially during sunrise and sunset.
Instead, Kosack recommends sticking to hats and jackets in the classic shades of safety, which are easy to find at hardware and sporting goods stores.
"A lot of crews have switched to fluorescent chartreuse, but in Pennsylvania, it's mandatory for hunters to wear blaze orange. So if you're going to be out there with them, wear orange as well, and you'll fit right in," he says.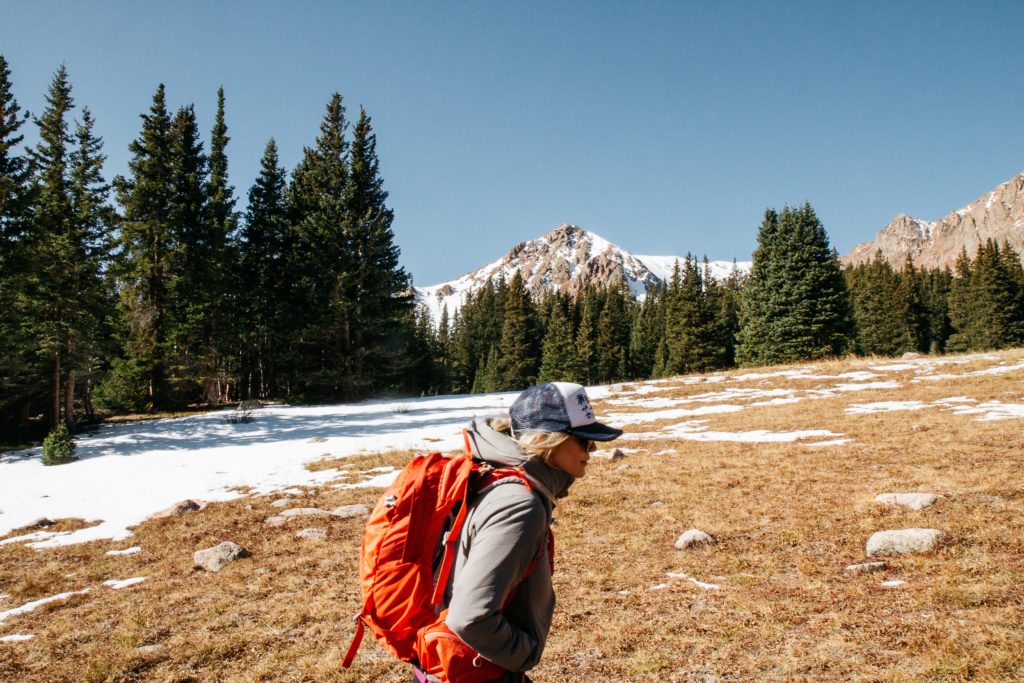 Protect your pets
Most hunters know their quarry well enough to tell your dog from a deer, but why take the chance?
"The other issue is that a lot of people have problems with coyotes and might mistake your dog for one," Kosack says. (Coyotes are often sandy brown but can sport reddish or black phases as well, so don't assume your golden retriever will be easy to distinguish.)
"Leashes are ideal, but let's be honest—sometimes the whole idea of taking your dog into the woods is to leave him untethered," Kosack admits. Instead, he recommends a failsafe solution: Dress your pup in a fluorescent pack, harness, collar, or bandana.
Make noise
Wear a passive noisemaker like a bear bell, sing, or just keep the conversation flowing—the easiest way to distinguish human from animal is by the sound of your voice, says Crocker. Expect to hear gunshots in the distance on busy days, but if you hear shooting that's too close for comfort, shout to make your presence known.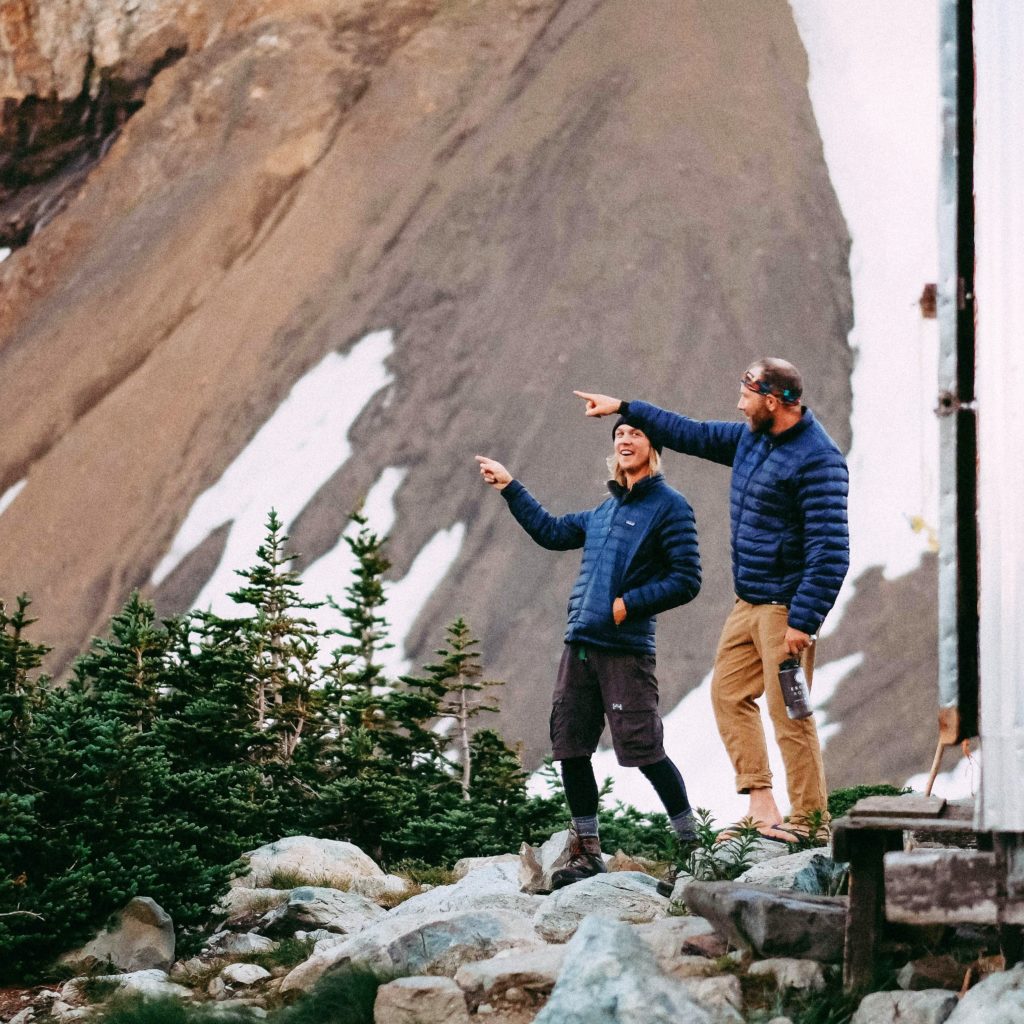 Stay on the trail
While this is good advice for anyone trying to reduce their environmental impact, sticking to the trail corridor is a fairly reliable failsafe during hunting season—especially if you're not wearing orange. Most hunters know to avoid commonly used hiking paths, so stay on them during busy days and camp within 150 yards of them when permitted.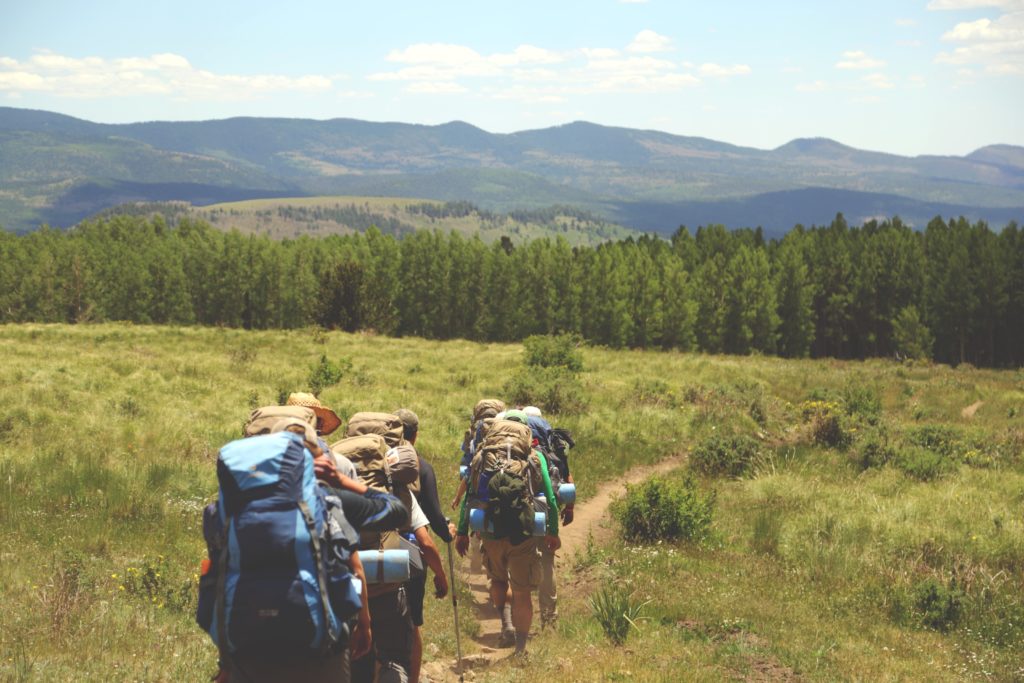 Learn more
Still nervous? Don't be.
"The whole idea of hiking is to go out and enjoy yourself, and if you're worried about everything, you're not going to have a great time," Kosack says. Familiarize yourself with the statistics, talk to local hunters or land managers, plan your hikes wisely, and follow these tips to head into the woods with confidence this season.