Since 2009, Dan Grec has traveled the world in his Jeep Wrangler, searching for connection in the local culture and beauty in wild landscapes. After some 90,000 miles behind the windshield, the author of the popular adventure travel books The Road Chose Me Vol.1 & 2, finally returns home to Australia.
But Grec's homecoming won't be filled with the rest and relaxation you'd expect after a decade-long road trip. Grec will continue his odyssey to see and experience the world up-close and personal. This time, he returns to his birthplace to tackle Australia's classic routes and unknown trails. He expects to be out in the bush for at least 12 to 18 months.
"The more I read about and learn about some of the iconic spots around Australia, I think to myself, 'I really want to experience that because I want to understand my own country," Grec says. "I've seen way more of the US and Canada than I have seen of Australia."
Overlanding Africa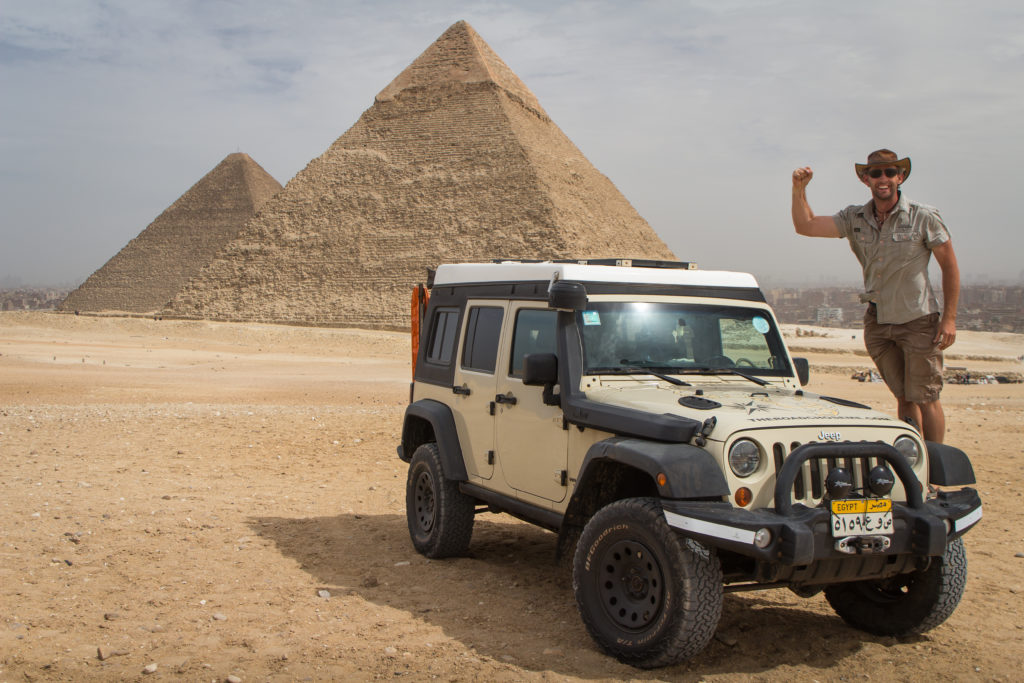 Grec's Australian expedition begins any moment now and comes on the heels of his 54,000-mile adventure around Africa. From the Sahara desert to the grasslands of South Africa, Grec chose muddy backroads and quiet villages over paved highways and bustling cities. Those roads took him through 35 countries over three years.
Each of Africa's diverse ecological regions offered top-notch overlanding routes, opportunities for dispersed camping, and friendly locals willing to lend a hand when needed. Grec said that while it's easy to get swept away in Africa's giraffes, elephants, gorillas, and zebras, it's really the kindness of the people that made the trip special.
As far as offroading destinations go, Namibia ranked highest on Grec's list.
"Namibia stands out as absolute overland paradise," Grec says. "It has coastline and stunning wildlife. You can fly into the capital city, rent a 4WD, and that afternoon be out camping in a dry riverbed with elephants walking by."
Overlanding the Americas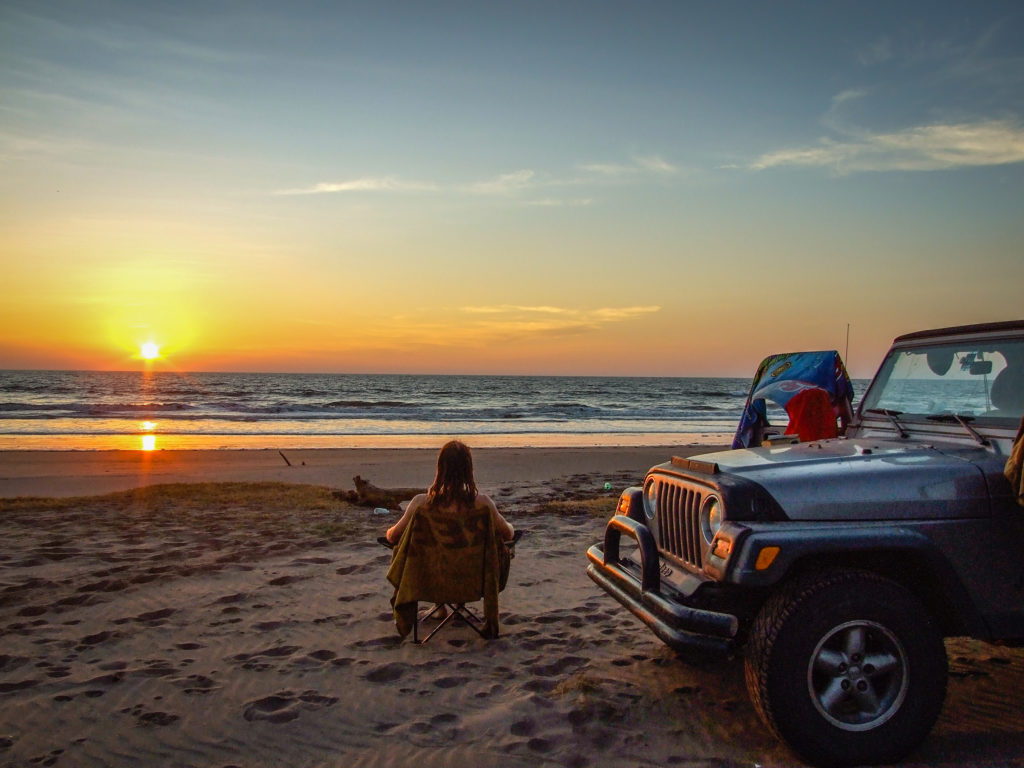 Before his trip through Africa, Grec gained valuable international experience on the Pan American Highway. This classic route from Alaska to the tip of South America, plus plenty of side trips, was Grec's introduction to overlanding. He logged some 40,000 miles in a used, soft-top Wrangler with zero upgrades. He remembers how spotting an international license plate in Alaska inspired him to take the leap.
"I was in Alaska and I saw a motorbike that had Peruvian plates on it," Grec says. "And I remember thinking to myself, 'well, it can be done.' And that that's all I needed to know."
For Grec, traveling has never been a race to get from point A to B. He takes his sweet time and focuses on the many non-vehicle adventures along the way, including kayaking, mountain climbing, camping, and backpacking. He explores every village, making a point to eat local cuisine, especially inexpensive street food.
Sometimes, when he needs to, he stops his trip and works. When he reached Ecuador, he managed a hostel. The extra money helped him prolong his time on the road.
"My trips last as long as the money lasts," Grec says.
Paying for the International Overland Lifestyle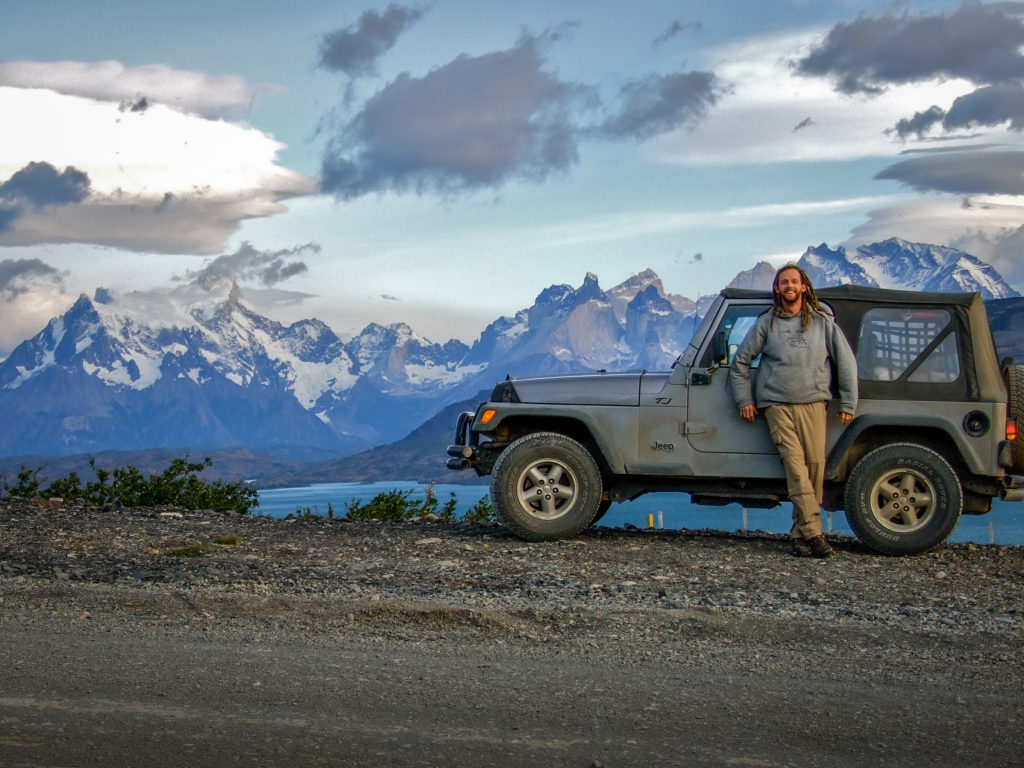 An engineer by eduction and training, Grec views working not as a career, but as a way to pay for his next worldwide adventure. He works intensely for a period of time, saving as much money as he possibly can. When he's saved enough to pay for a couple of years on the road, he quits the job and travels. It's a simple financial formula.
"I genuinely believe that I am just an ordinary guy. You know, I don't write for National Geographic. I don't have millionaires for parents. I just became determined to make these dreams come true," Grec says.
Grec unlocks his secrets to worldwide travel on Episode 9 of the Gaia GPS Offroad podcast. Learn how Grec masterfully makes his dollars go the extra mile to prolong his trips. In this honest and exposing chat with Wade, Grec also covers everything from avoiding bribery at international border crossings to what to do when you get Malaria … twice.
Follow Grec on Instagram. Get exclusive content on Patreon. Read about Grec's adventures on his blog and in his books The Road Chose Me, Vol. 1 and Vol. 2.
Last Episode: Backcountry Rescue with a Press of a Button
You're all alone, 45 miles from pavement, and your truck quits … forever. You whip out your cell phone to call for help, but there's not even one bar of service. What do you do? Well, if you have a satellite communicator, you send a message for help. Yes, rescue and recovery in the backcountry can be that simple.
If you want to learn more about how these palm-sized devices keep you connected in areas without cell service, check out our last episode with Morris Shawn, president of ZOLEO — one of the newest and most affordable satellite communicators on the market.
Shawn has decades of experience in satellite communications and he's here to answer all your questions about how they work, how many bones it'll cost you to get a monthly ZOLEO plan, and some of the dumbest calls for help he's heard of over the past few years.
Plus, ZOLEO is having a killer sale right now. Until November 30, you can get a ZOLEO satellite communication device for only $149, that's 25 percent off the retails price. Click the button to go to the sale.