Van life with its sunset views and cozy living quarters seems like a dream — until you see the price tag. A decked out 4×4 Sprinter van can cost more than the price of a modest home. But Jason Darrah, star of the viral YouTube show Primal Outdoors, is here to show you a better way. All it takes is buying – and being happy with – the vehicle you can afford.
For years, Jason has been living in a Ford van that he bought off Craigslist for $2000. He named the van "Sasquatch" and considers it a solid upgrade from his first overland rig – an ancient $350 Ford Explorer. Both of Jason's economical vehicles have explored the farthest reaching corners of the Pacific Northwest, where Jason calls home.
"I like to encourage people to look at this as an option … maybe start with something used," Jason says. "Something you could build and tinker with and just over time it will get better and better. And pretty soon you'll look back maybe two, three years later and it will be like, 'wow, I've got this really rad overland vehicle' and I just built it from nothing."
Over time, Sasquatch has seen tens of thousands of dollars in upgrades, including a conversion to four wheel drive, a propane heater to warm the cab, and an electrical system to keep the lights on. Jason adds on to the van when he can afford it. Now, Sasquatch is built out perfectly for full-time living and 4WD exploring.

"People might look at the van at this point and think that it's crazy," Jason says. "But if you add up all the stuff I've done to it, I'm still under the base price of a Sprinter."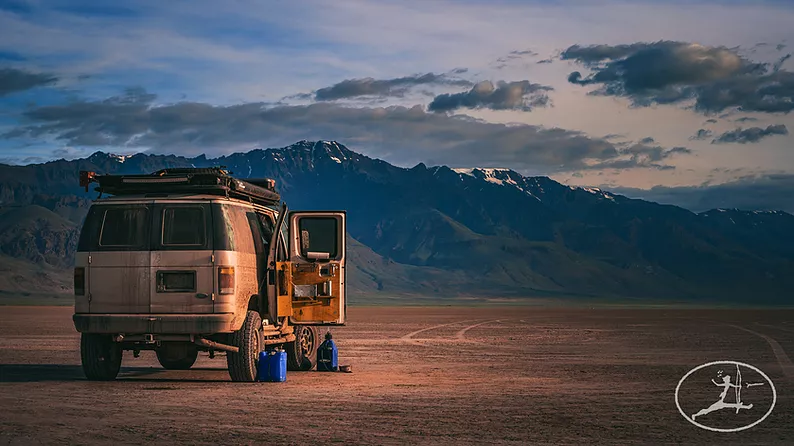 Sasquatch has proven to be a worthy overland vehicle for Jason. He used the van to discover and map out a 300-mile custom route from Bend, Oregon to the Alvord Desert. The trip takes about a week to complete, yet only about a mile of the route touches pavement.
Jason explains on episode 7 of the Gaia GPS Offroad podcast that almost any high clearance 4WD vehicle can complete the Bend to Alvord route. Plus, get the low down on Jason's method of building out a van for everyday living, how backpacking has influenced his vehicle-based adventures, and why he loves to cook up and eat chicken hearts while out on the trail.
Learn more about Jason on his YouTube channel, Primal Outdoors, and follow his exploits on Instagram. Join Primal Outdoors Patreon to get Jason's exclusive GPX tracks and files.
Last Episode: Around the World with Hourless Life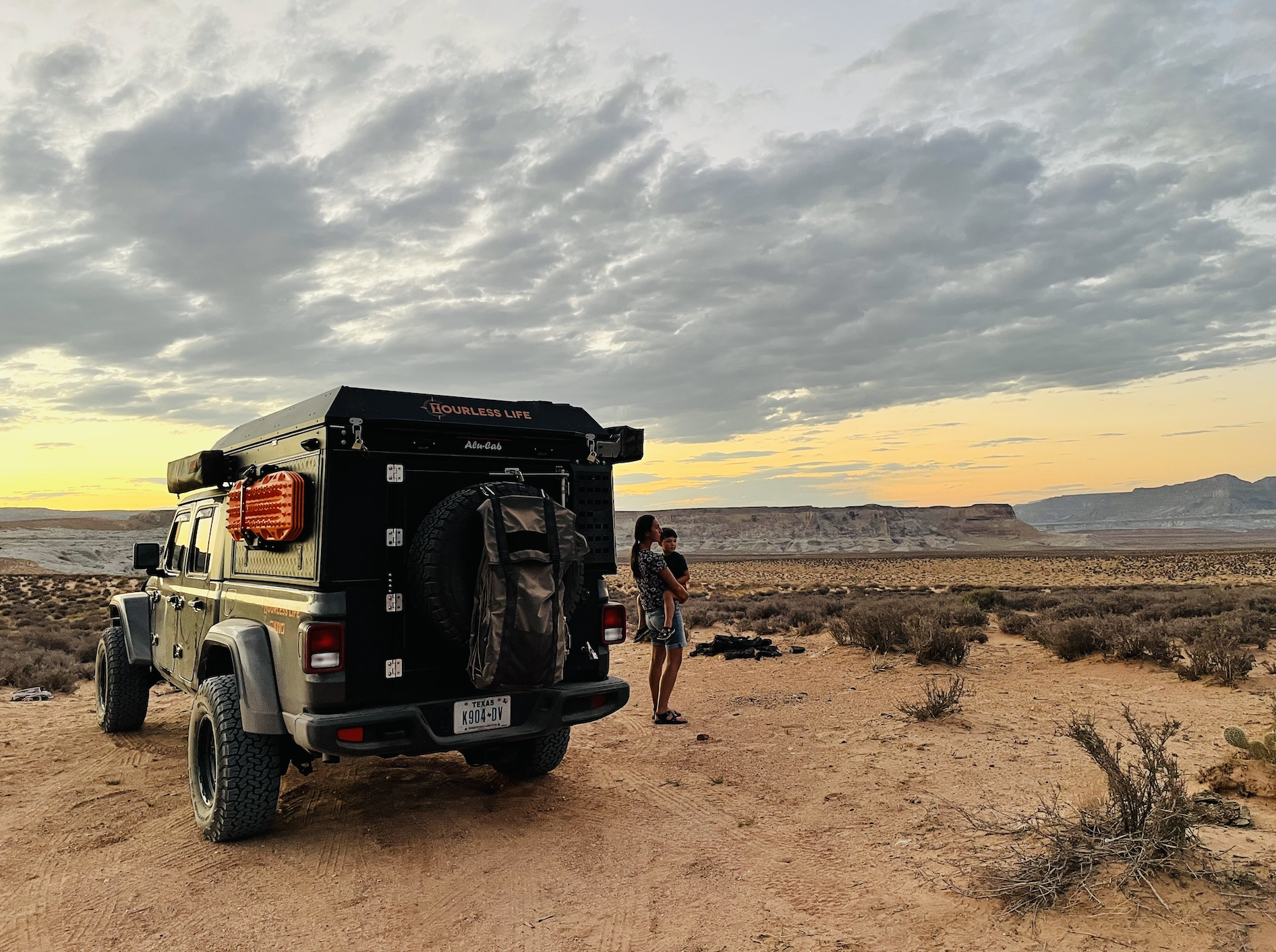 Brittany and Eric Highland moved out of their home seven years ago and have lived on the road ever since. A few weeks ago, they crossed the US border into Mexico, kicking off their biggest adventure yet — a giant road trip around the globe. With no return date in mind, the couple expects the trip to take 10 to 15 years.
Go back and listen to episode 6 of the Gaia GPS Offroad podcast to hear how they built out their Jeep Gladiator for international travel. Plus, get the details on traveling around the world with their adorable four-year-old son, Caspian.
For exclusive content, join the Hourless Life Patreon. Follow their journey on Instagram. Get their best tips and tricks on the Hourless Life website.
Trails Offroad: Get 2,700+ Detailed Trail Guides with Difficulty Ratings
You don't have to go around the entire world to have an overlanding adventure of your own. Our show's sponsor Trails Offroad has thousands of routes for you to explore right here in the United States. Trails Offroad's trail guides come with detailed route information, including a downloadable gpx track and waypoints, campsite information, photos of important places, and a difficulty rating so you know what you're getting yourself into. And the best part: you can send all your Trails Offroad routes straight to your Gaia GPS account with a single press of a button.
If you don't already have a Trails Offroad membership, you're in luck. Podcast listeners get a sweet 20 percent off. Jump on this offer while it lasts.