Check out gaiagps.com for a completely redesigned folders interface, which enables hierarchical drilldown, search, and multi-select edit features for folder contents. To top it off, folders also now show cumulative stats for contents, something folks have often requested since folders launched on iOS, Android, and gaiagps.com earlier this year.
Cumulative Stats
View total distance, time, and ascent for every item in a folder.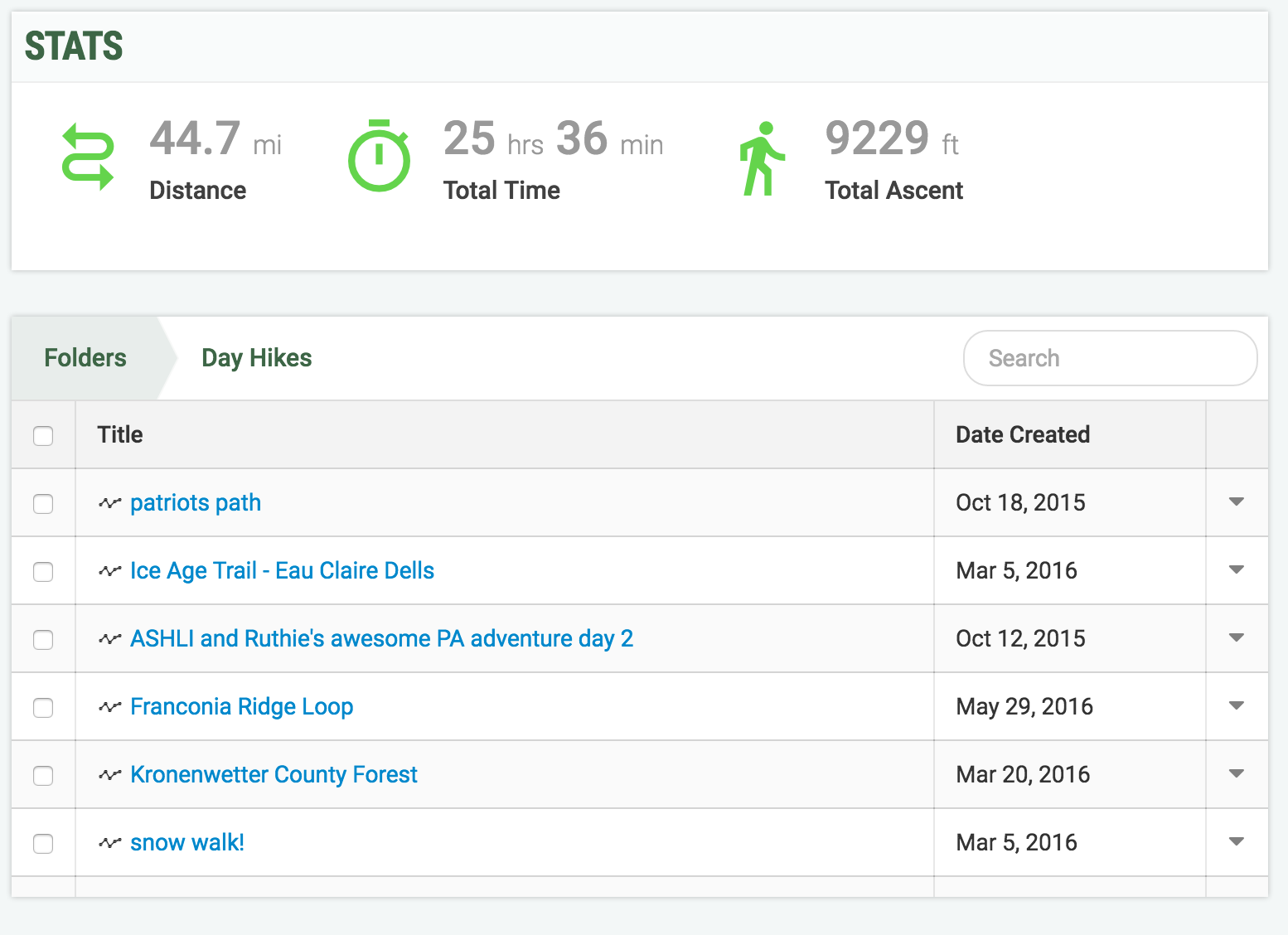 Search
Search for data within a folder. No more searching for a waypoint in a haystack.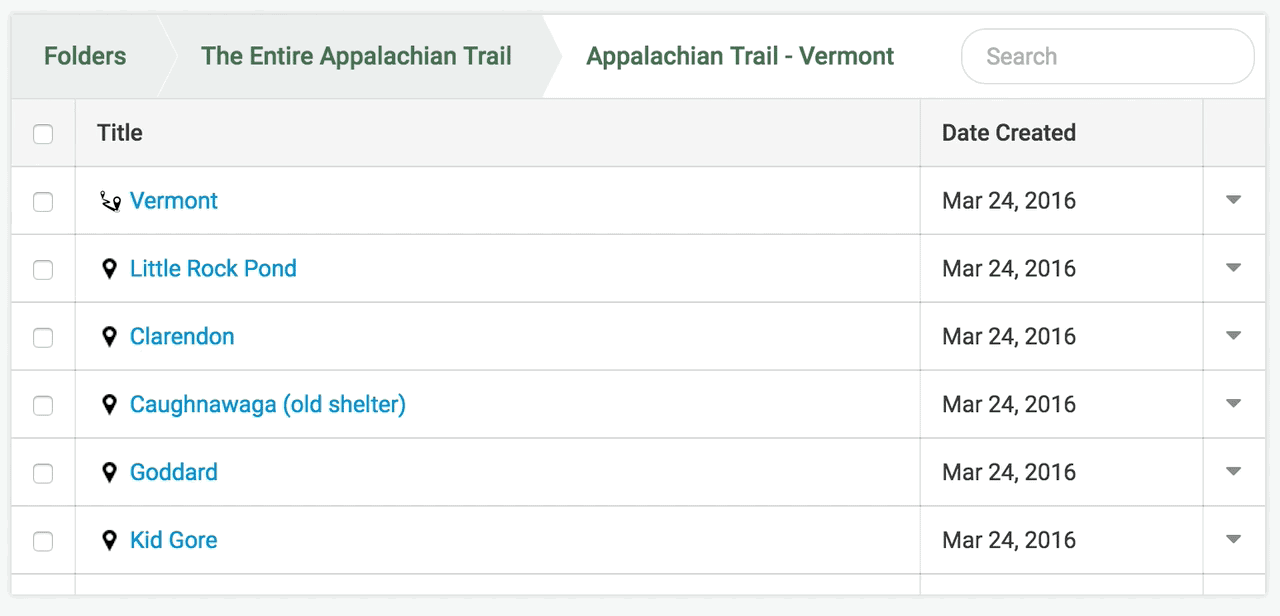 Nested Layout
Drill down into sub-folders with ease. From the folder details page, click individual folder names to navigate to their contents, or click the parent folder name to return to it.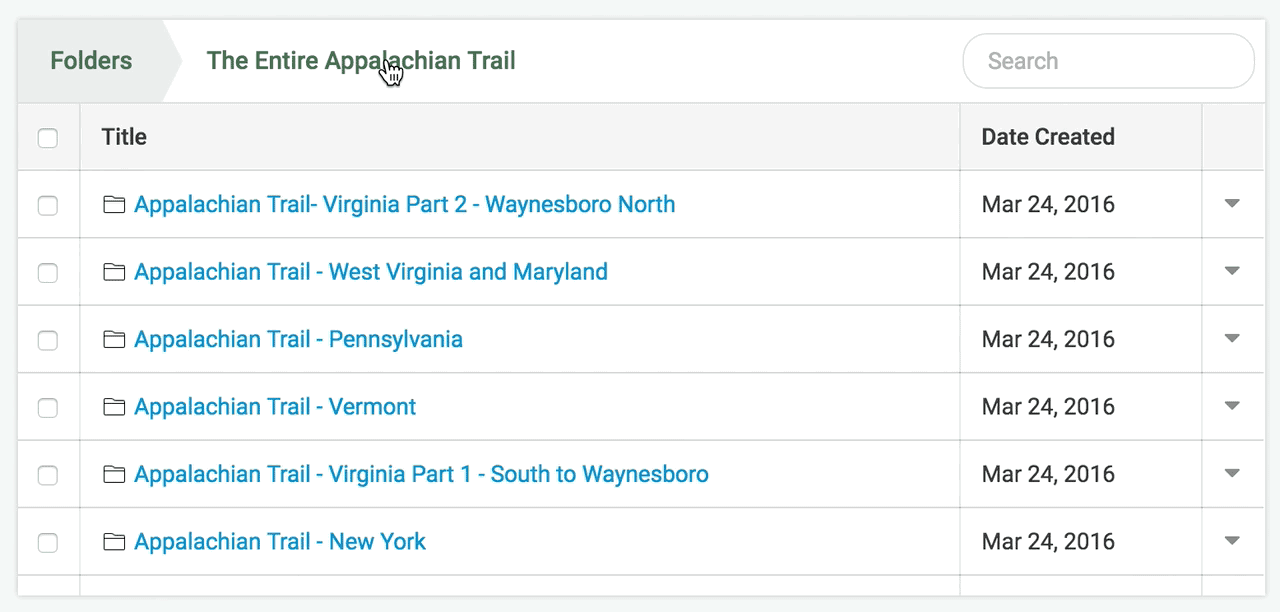 Organize Efficiently
The redesign also allows you to edit individual items directly from a folder page. Click the down arrow to the right of an item to access a sub-menu that allows you to rename the item, toggle the sync, or toggle public visibility.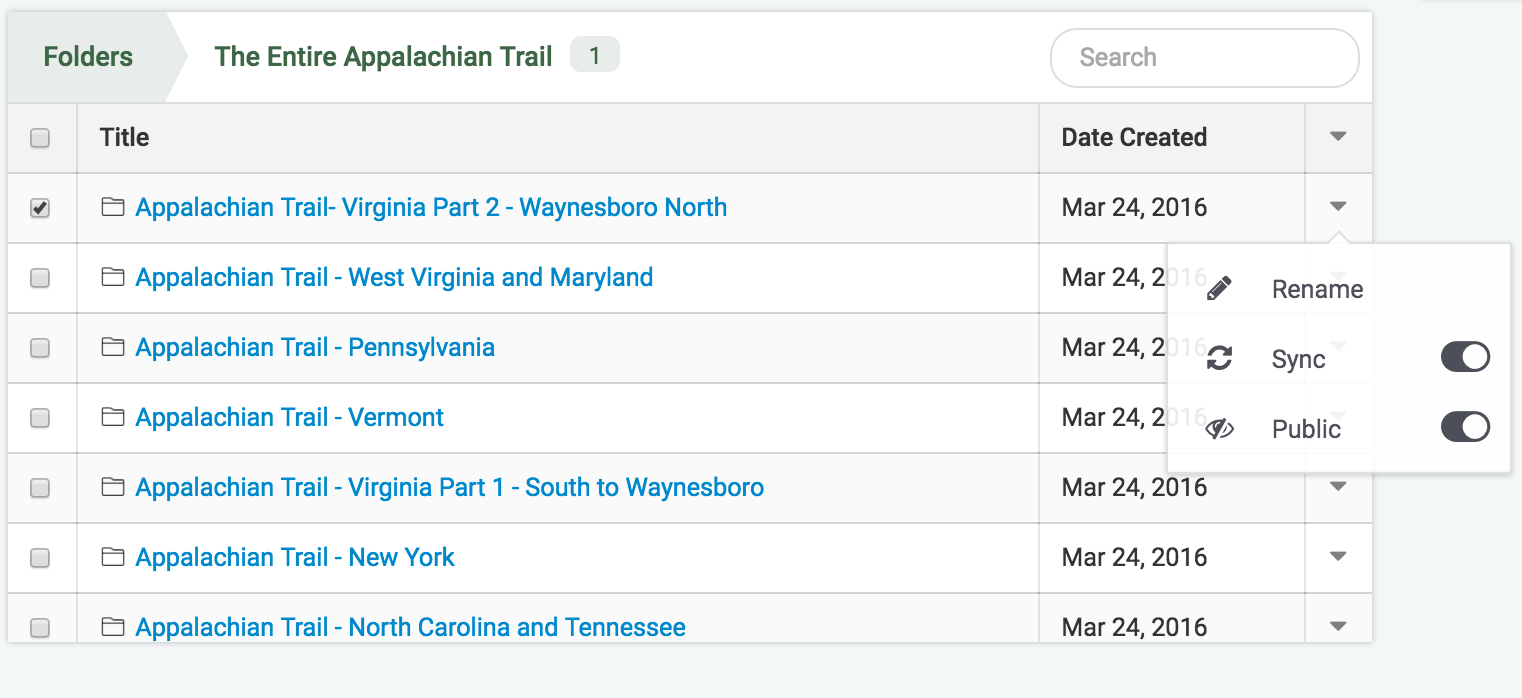 Feedback Welcome
Many of the changes made to folders on gaiagps.com came from user requests on the Gaia GPS Community Forums. You can participate in the forums by adding new feature requests, and commenting or voting on existing ones.
Please email support@gaiagps.com with any questions or comments.