Our team recently completed some great changes to the GaiaGPS.com website that we think you'll really enjoy:
1. See All Your Travels On One Big Map: Now when you log in to your GaiaGPS.com account and select the main map, you can toggle displaying all your personal Tracks and Waypoints in addition to public trips.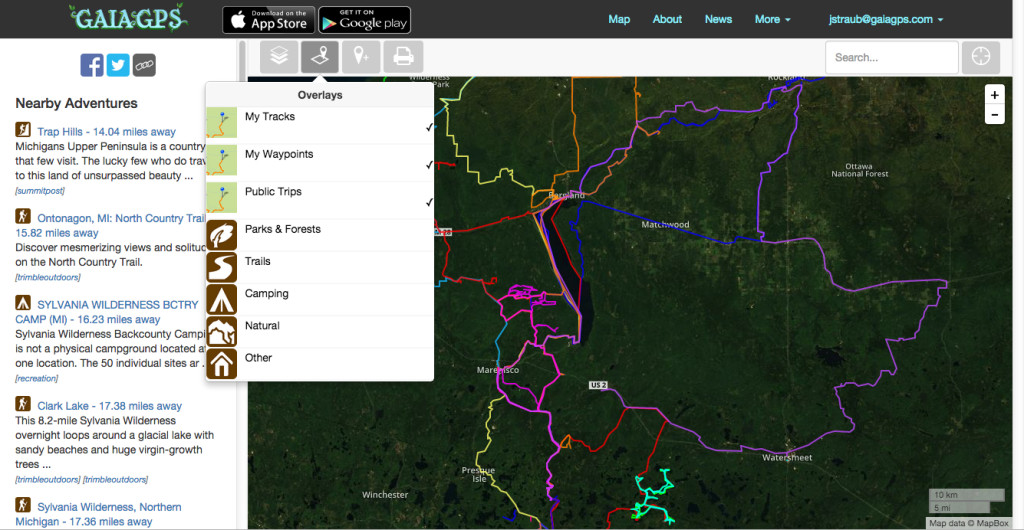 2. Your Last Used Base Map Now Remains Selected: Do you prefer to start with satellite imagery instead of a topo map? Now you don't need to re-select it every time you log in.
3. Better Map Search: Results will now autocomplete suggestions as you type.
4. Improved Track Stats Speed/Altitude Graph: Distance over time is now displayed, and the graphs look much nicer. Track lines no longer spill past the right edge of the graph.
5. Publish Your Track or Waypoint With One Click: A new "Public" column has been added to the table listing all your Tracks, Waypoints, and Routes. Simply click Yes/No to toggle and make your file Public.
6. Change Map Layers Anywhere You See a Map: No longer will you need to go into the full-screen map just to change layers from topo to satellite. Now every map has a Layers button.
7. GaiaPro Map Layers Now Also On the Website: Users subscribing to our GaiaPro service are familiar with the Map Layers menu in the app which allows you to display several layers at once with adjustable transparency for each. This functionality has now been added to the GaiaGPS.com website. Activate layers by dragging them to the top of the list.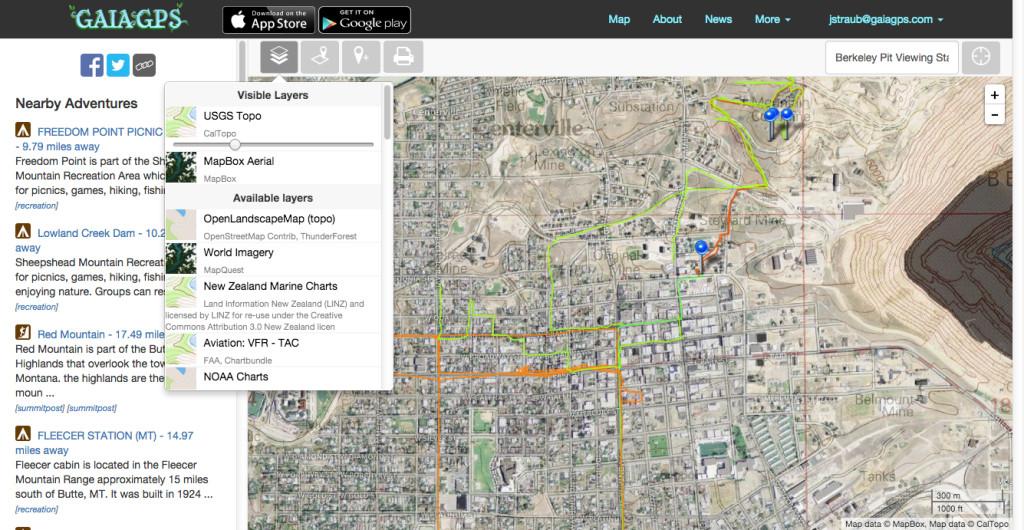 8. Your Custom Map Sources Now Available On the Website: For our users who use custom tile servers in the app, those should now be available on the website too.