Last week I spent more than a day sorting, merging, closing, and clarifying all of the ideas ever posted for Gaia GPS. It now takes about 10 minutes to scan the remaining 200 ideas, and there used to be more than 700:
All the spam is gone, similar ideas are consolidated, and it's a good time for folks interested in Gaia GPS to add your votes and ideas, and help us set our future directions. This forum factors heavily into what we do, and your comments could end up the topic of a meeting. You can add ideas on the website, or in the app itself.
Here are some notes on what I read, and hints (but not promises) about future work on Gaia GPS.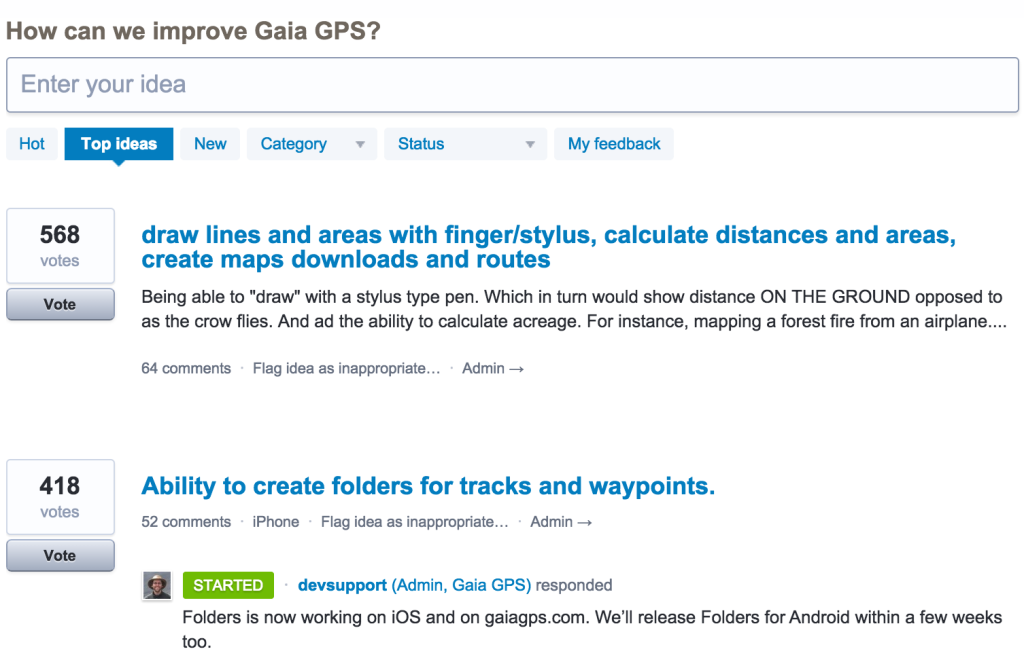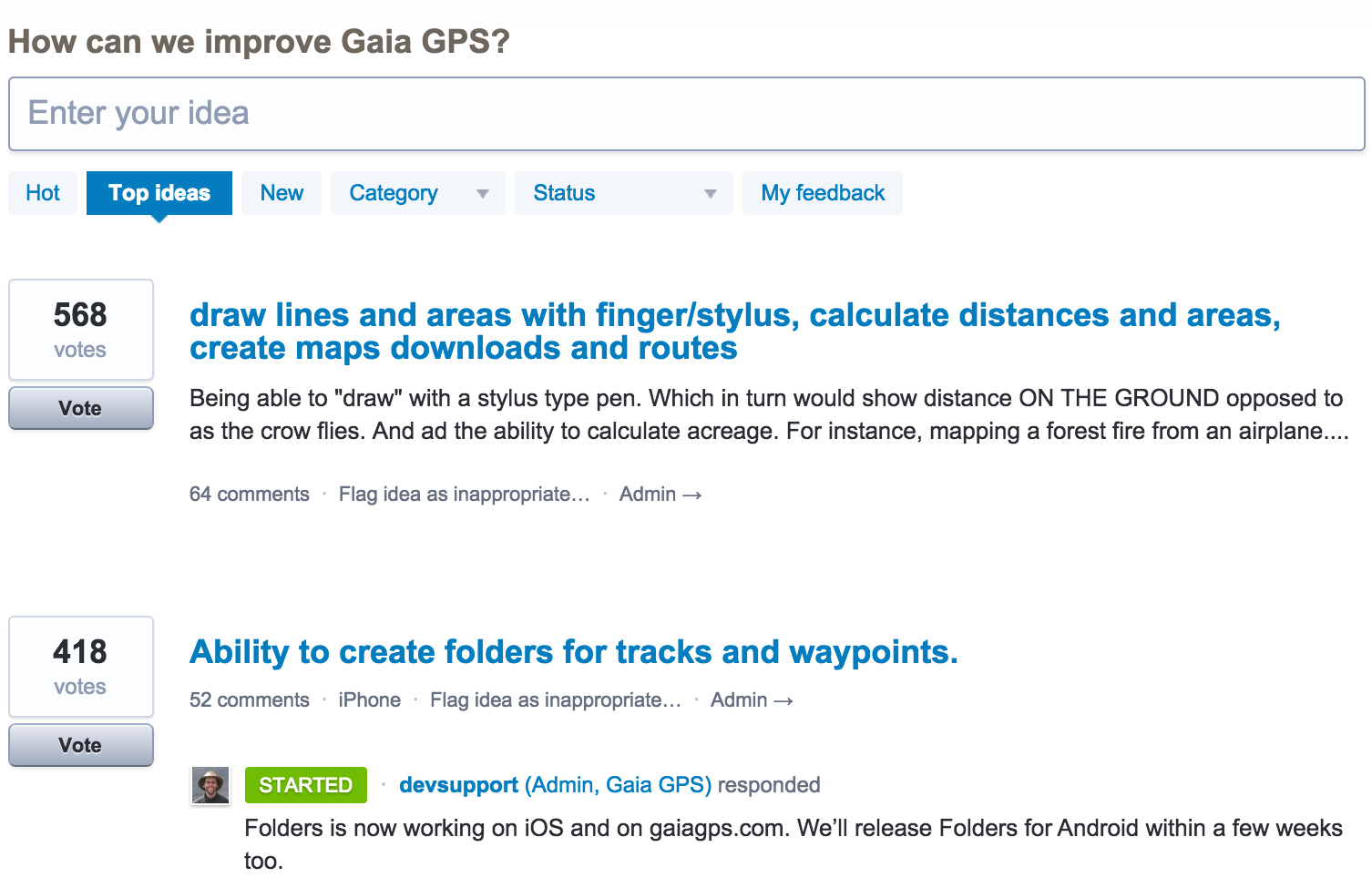 Idea Theme #1 – The Top Ideas
There are two ideas that currently win by a large margin. Each of these ideas has more than twice as many votes as any other, and more votes than the bottom 100 ideas combined.
Idea Theme #2 – Improve the UI
There are several ideas that hit on places in the UI where we could simply improve what's there. These ideas actually excite me a little more right now than features, because Gaia GPS does so much already, and people do have reasonable critiques to offer.
Idea Theme #3 – More Maps
Few apps provide access to the depth of maps that Gaia GPS does, and we always look to add more. In updating the Idea Forum, I left the big map ideas separate, and consolidated the less popular ideas to improve their visibility.
Idea Theme #4 – More Features
In considering a new feature, we consider how hard it will be to build, whether it complicates the UI, how many users would use it, and many other factors. Here are some thoughts on some of the top requests by votes.
Other Directions
All of that is to say, we're listening! We also have a few ideas of our own, though these also come from listening to support requests, and other forms for feedback.
Add Your Voice
If you made it this far, we definitely want to hear from you.
Read the 160 ideas for iOS, and the 40 ideas for Android – and add some ideas or comments of your own.