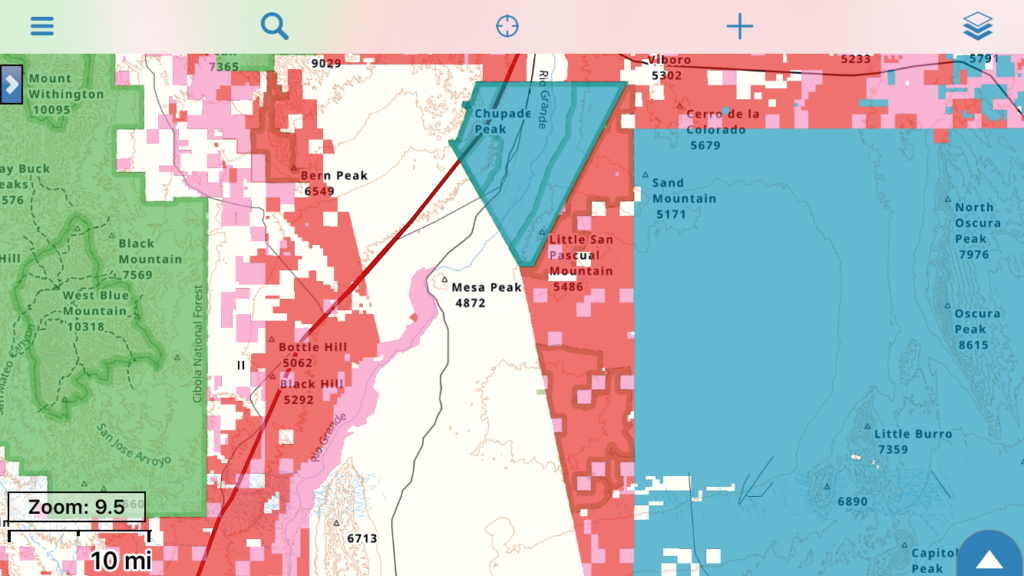 In addition to the new collection of hunting data we recently added, GaiaPro users can now access an improved public lands layer. Updated for 2016, the overlay gives you the most current and comprehensive data on government-managed areas. Hunters and anyone exploring areas of mixed land ownership may want to consider using this layer, which emphasizes:
National and state forests
Parks and monuments
Wildlife refuges
Conservation lands and game preserves
Bureau of Land Management areas
To add public lands to the map, open the More Layers menu and look for them under the GaiaPro Overlays category. Read these Help Center articles for info about how to use layered maps on iOS and Android.
A User-Friendly Design
Color-coded federal lands let you easily identify which agency manages an area. We represent data at the state, county, and local levels with a single color for each, so the map doesn't become overwhelming. Note that we've updated the symbology associated with the various categories. Labels will appear at zoom level 14.

The Best Public Lands Data in Gaia GPS
The updated layer draws on the most comprehensive and precise datasets available to offer a high level of detail. It displays the privately-held inholdings in federal and state parks that may not appear elsewhere, and shows smaller public lands missing from many popular maps. Bear in mind that not all of the areas in the layer will be open to the public, and watch for any restricted zones within otherwise accessible lands.
Open Source Data in the OpenBounds Project
Just like the hunt boundary overlays, we based the public lands layer on data gathered for OpenBounds, an open source project we founded to aggregate boundary data and share it from a single location. Gaia GPS sources the most current and detailed public lands data available directly from government agencies, then manages data submission and review for the project through the OpenBounds project on GitHub. Anyone can contribute to the project, check out the code, or even copy the repository by visiting the project site.
You can also post your thoughts about the new layer or the OpenBounds project to the Gaia GPS Community Forum, or email support@gaiagps.com with questions.