Maps are like love letters. They enable boldness, and they break down barriers to the impossible. This episode of the Out and Back podcast is indeed a love letter written on a map. In fact, a map in Gaia GPS played an integral role in putting a ring on a couple's relationship.

Phoebe Novitsky knew there was something special about Ian Silberman from the first time they met at the dingy basement office of SOS Outreach in Denver, Colorado. The stars never quite aligned for these two expeditionary learning educators. Years later, Phoebe finally mustered the gumption to put her feelings out there. She sent Ian a text. He didn't respond.

Turns out, Ian was gearing up to lead a 17-day backpacking adventure for this students. It was a rough trip. After Ian evacuated one student with a stomach bug, he noticed that text from Phoebe. The two struck up a text conversation that continued on for the rest of Ian's trip, their words shrinking the many miles of wilderness separating them. They never looked back.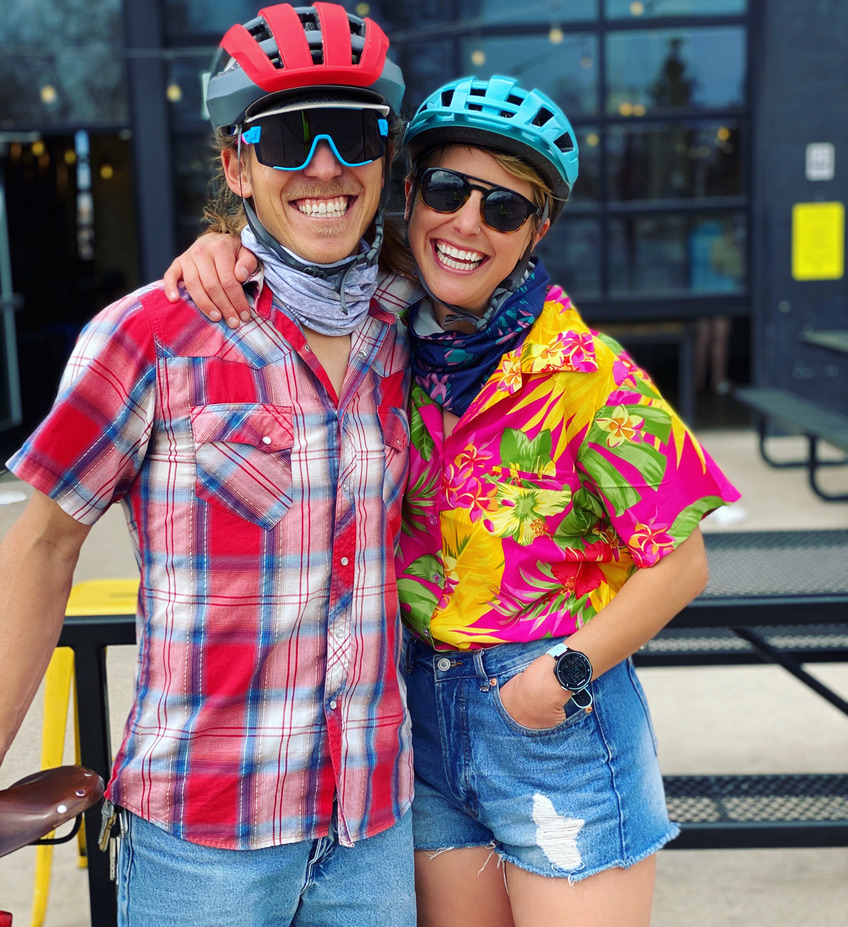 From taking a wrong turn on Colorado's Grizzly Peak to bonking on an epic gravel ride, Ian and Phoebe quickly got to know each other through their trials and triumphs outside. And they developed an unbreakable bond in the process.

"When we are out together, there is always this understanding that the objective never takes priority over the other person," Phoebe says on Out and Back. "At the end of the day, we are out there to do this thing together. And that is what is important. It's not really about the destination."

While it may not be about the destination, the landscape played a crucial role in forging Phoebe and Ian's connection. The couple especially share a love of Buena Vista, Colorado and the surrounding Sawatch Mountains. Ian knew he wanted to incorporate geography into the proposal. He ended up taking it to the next level. Tune in to the episode to hear all about his ingenious plan.

So grab a box of tissues and sink into this heartwarming story of how maps (and particular Gaia GPS) helped Phoebe and Ian take a trip through time and space to put a ring on their relationship.

Follow along with Phoebe and Ian on Instagram. Learn how you can make your own memories in the map by using our new feature, emoji waypoints.
Next Episode: Bike-packing through Japan with two toddlers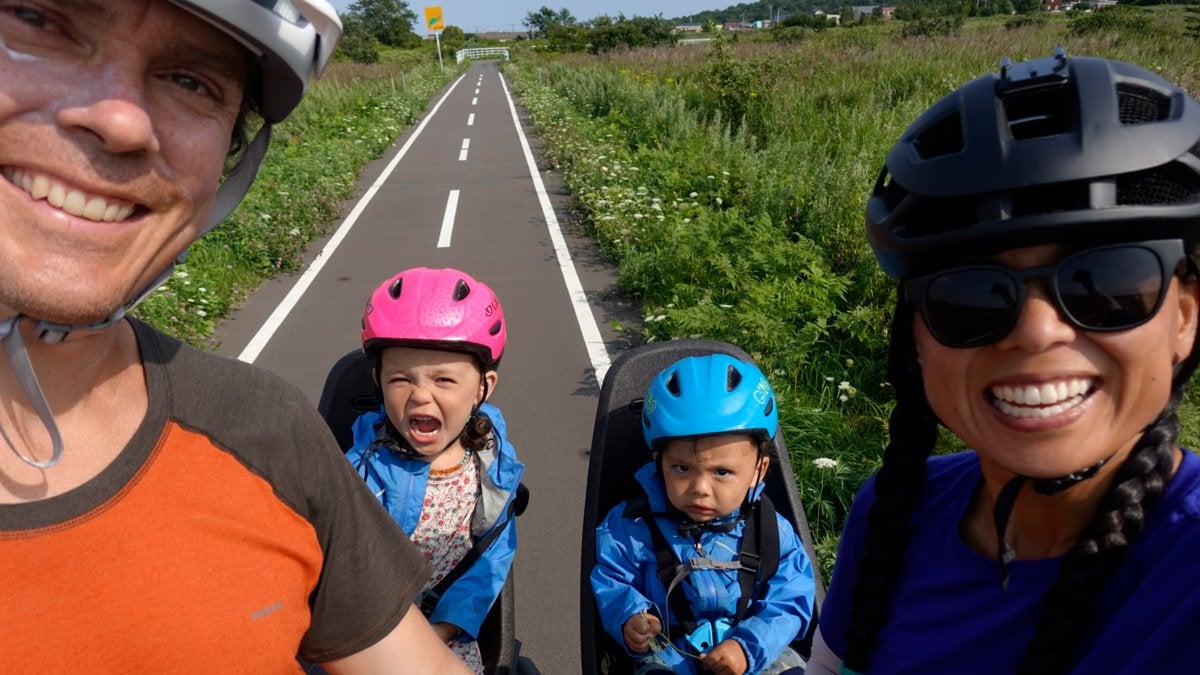 Jenny and Scott Jurek planned on going to Japan for their honey moon…eight years ago. But life got in the way, including Jenny's thriving career as a designer for Patagonia, their record-setting Appalachian Trial thru-hike, and the birth of their two children.

So in August of 2019, Jenny and Scott shipped their bikes across the world. And with their one- and three-year-olds in tow, they left their Boulder, Colorado home to embark on a month long bike-packing tour across the mountains, beaches and farmlands of Hokkaido, Japan. Carrying all of their own gear, the family covered 600 miles and camped in a new location every night.

Tune in to the next episode of Out and Back to get all the details about bike-packing in a foreign country with two toddlers. Jenny, who is of Japanese descent, describes the joy the family felt connecting with her ancestors' homeland. The kids didn't want to leave!

Jenny also keeps it real with her and Scott's challenges of getting pregnant, including two miscarriages; how the AT injected new life into their relationship despite her sometimes harrowing task of driving around rural America by herself to support Scott on his run; and the struggle of balancing two young children with starting her own business.

While you're waiting for this episode to drop, enjoy a short film Jenny and Scott made about their family trip. And follow Jenny on Instagram for an inside view into Jenny's busy and beautiful life.
Last Episode: Emily Ford's Winter Ice-Age Trail Thru-Hike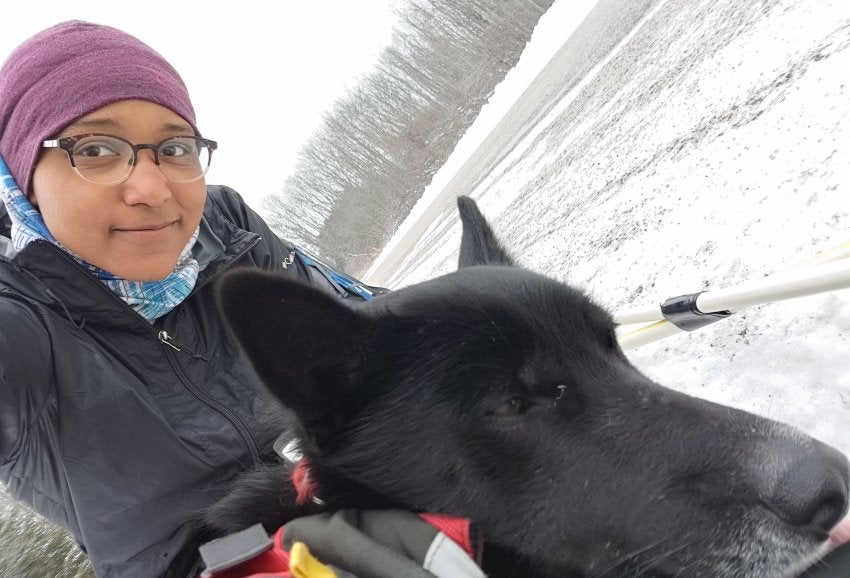 Despite its name, the Ice Age Trail mostly attracts thru-hikers during summer. Emily Ford forged right ahead and thru-hiked the 1,200 trail during the dead of winter anyway. After 69 days of post-holing down the trail, trudging along paved roads, and eating breakfast curled up in her sleeping bag, she also became the just second person and the first female to complete a winter thru-hike of Wisconsin's long trail.

Emily did not set out to break any records or set any "firsts." Her rationale for taking on the trail during the harshest time of year was simple. As a professional gardener at the Glensheen Mansion on the shore of Lake Superior, winter was when Emily had the time.

If you missed it, go back to episode 33 of Out and Back to hear all about Emily's frigid trip. She wound up borrowing a lead mushing dog, Diggins, to keep her company on the trail. Hear the heartwarming tale of how Diggins ended up becoming a permanent member of Emily's family.
Follow Emily on Instagram for updates on her adventures outside and gardening career.