Search for trails and plan your next trip faster than ever with a new search engine on gaiagps.com. Send trails, waypoints and download maps directly to your mobile device.
OpenStreetMap powers the new search, allowing you to find your next adventure using the largest and most up to date open trail and POI database in the world.
You can add to the search, too. Edit OpenStreetMap to add trails, or publish trips and photos on gaiagps.com that other users will see when they view trails and parks.
Powerful Search Tools
Easily find trails, mountains, parks, cities, forests and more.
Head to gaiagps.com/map
Type in your search term
Click the item that best matches what you're looking for

After finding a trail, the left side-bar populates with stats, a description, and nearby trips from other users.
On the map, parks and cities are outlined, while trails are highlighted and include an interactive elevation profile.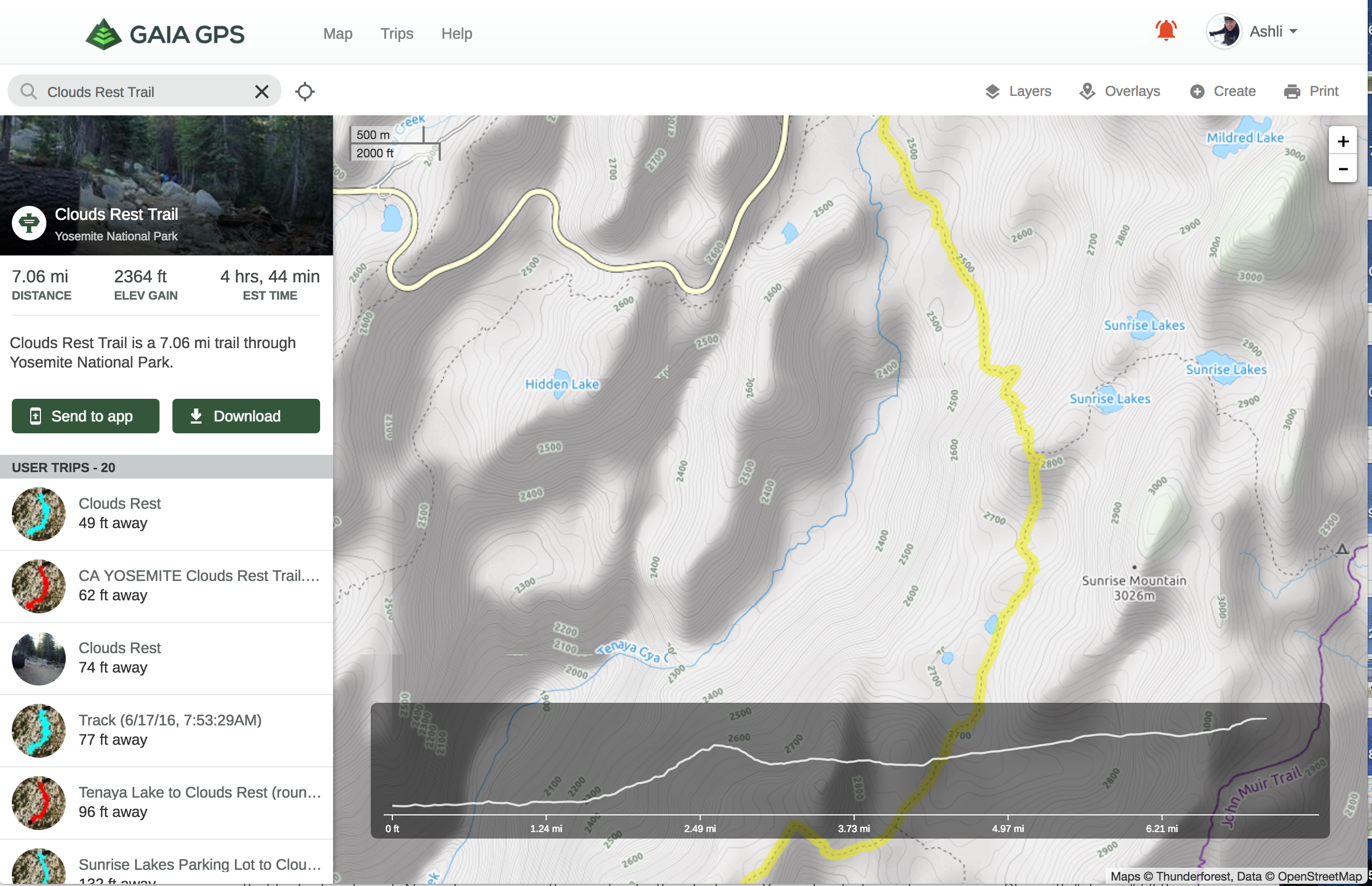 Seamless Trip Planning Between the Web and Your Device
In the sidebar, a new 'Send to app' button creates a folder with maps for the area. When viewing a trail, it will also create a route and attach related waypoints. Choose what maps to download and the resolution.
Open the Gaia GPS app to automatically download the folder and all of its data.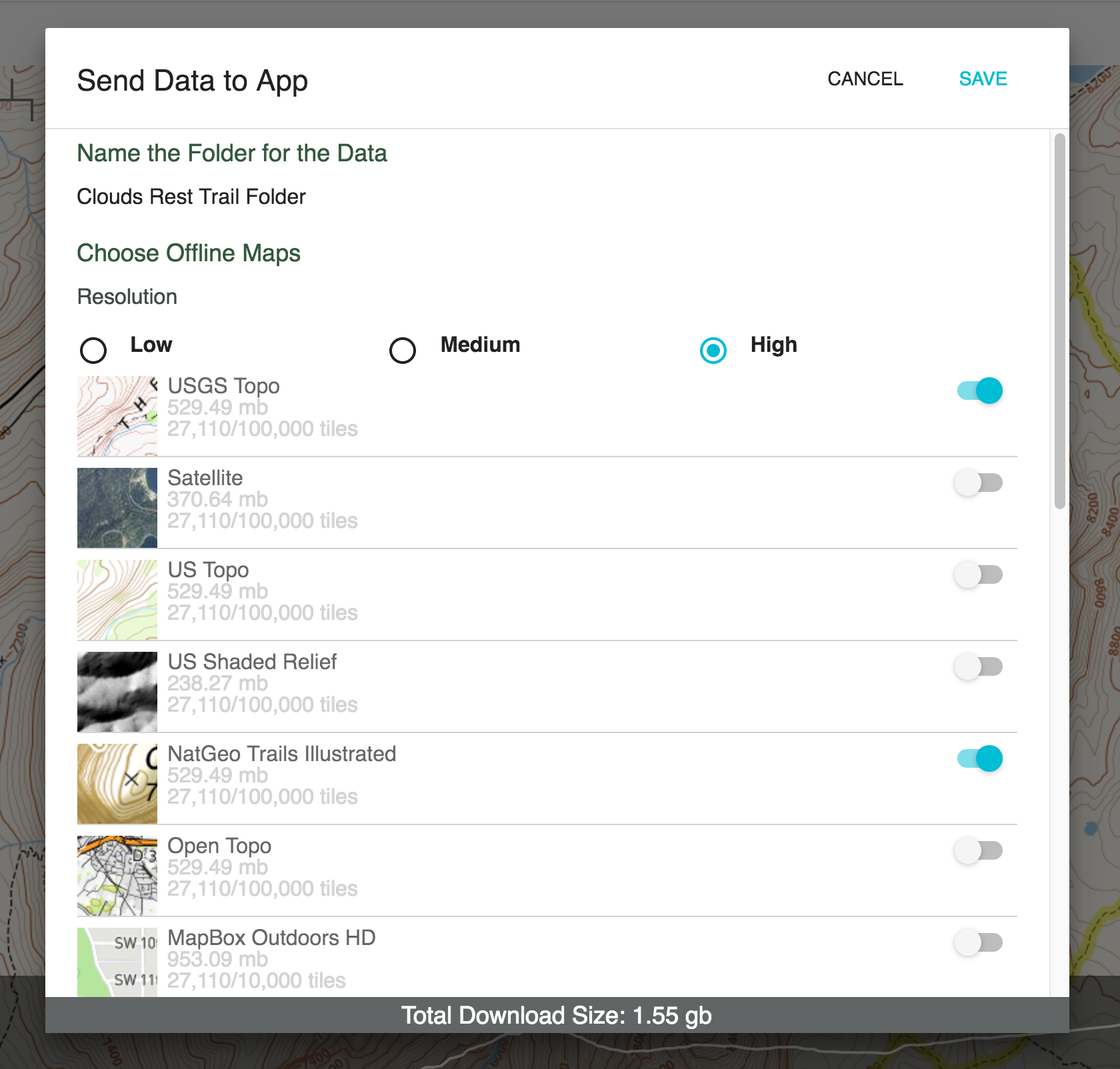 If you're viewing a trail, click 'Download' to get a GPX, KML, or GeoJSON file to use with other GPS programs.
Continuous Improvements and Updates
Other recent updates to gaiagps.com/map include:
Collapsable sidebar
Full-screen map mode
Manage and add map sources from the layers menu
We also added OSM search to the new Gaia GPS app for iOS. You can read about the new app here.
Tell Us What You Think
Do you like the new search? Find something wrong? Contact us at support@gaiagps.com — we'd love to hear from you!