Take a ride with Lifestyle Overland's Kevin and Sarah McCuiston today in Out and Back podcast's episode 5. Known for their full-time overlanding adventures, the McCuistons casually stepped into the sport when they were "looking for something to do" in rural New Mexico. Surrounded by public lands and sprawling open space, the couple quickly became obsessed with the freedom they felt on the backroads. They loved overlanding so much that they ditched the traditional 9-to-5 grind and took up residence on America's lesser known trails, almost instantly becoming famous for their travels to wild places in their Toyota 4Runner "Silver."
You won't want to miss this episode as Kevin and Sarah discuss their transition from conventional life to full-time overlanding, taking up a nomadic life with their young daughter Caroline in tow. They talk about the nearly 800-mile Enchanted Rockies Trail they created in the beginning of their overlanding career and their northern trip through Canada, Alaska, and beyond the Arctic Circle. Of course, like any good overlander, the McCuistons dive into the details of their rig, explaining why they chose a Toyota 4Runner instead of the vehicle they thought they wanted. Sarah gives her tips for traveling long distance with a toddler and Kevin talks about their favorite meal out on the road. Together, they explain how to break into the sport of overlanding by seeking out trips on local trails and using the 4WD vehicle you already own.

Learn more about Lifestyle Overland in episode 5 of the Out and Back podcast. Follow the McCuistons on their Lifestyle Overland Instagram page, YouTube channel, and listen to their brand new podcast Campfire Confessions. You can also join Lifestyle Overland on Patreon to get exclusive content.
Episode 5 Highlights: Lifestyle Overland Tours the West
02:50 – Introduction to Kevin and Sarah
4:32: Regular life before becoming Lifestyle Overland
8: 25: Kevin and Sarah describe the difference between overlanding, wheeling, and crawling.
11:10 – Getting their first rig, and why they're not traveling in it right now
14:00 – Why they decided to purchase a Toyota 4Runner instead of the vehicle they thought they wanted
16:40 — How their rig "Silver" came to be.
17:40 – Making the transition to FULL-TIME overlanding
19:00 – How their YouTube channel "Lifestyle Overland" unintentionally became a hit
23:10 – Taking it next level to full-time overlanding
29:15 – Advice for basic vehicle maintenance/modification understanding prior to getting into overlanding
31:10 – Who drives the 4Runner most of the time? It's not Kevin!
33:05 – Vehicle care and maintenance
36:12 – How they use Gaia GPS to plan their adventures
36:52 – How the McCuistons keep their young daughter Caroline entertained on the road without screens
40:50 – What Lifestyle Overland is doing during COVID-19 restrictions
44:50 – The Enchanted Rockies Trail, Lifestyle Overland's perfect long-distance route for beginners
49:08 – The North Country Loop — from the Grand Canyon to as far north as you can drive in Alaska
51:00 – Favorite places to travel
54:00 – Advice for people wanting to get into overlanding
55:40 – The basic gear you need to start overlanding.
58:10 – Favorite camp food
58:55 – Craziest scenario they've ever been in
1:00:10 – If they could anywhere right now, where would it be?
1:00:45 – Where to find the best cinnamon rolls in the world!
Next Episode: Adventure Alan Dixon Ditches the Gear Spreadsheet and Explores the Deeper Meaning of Hiking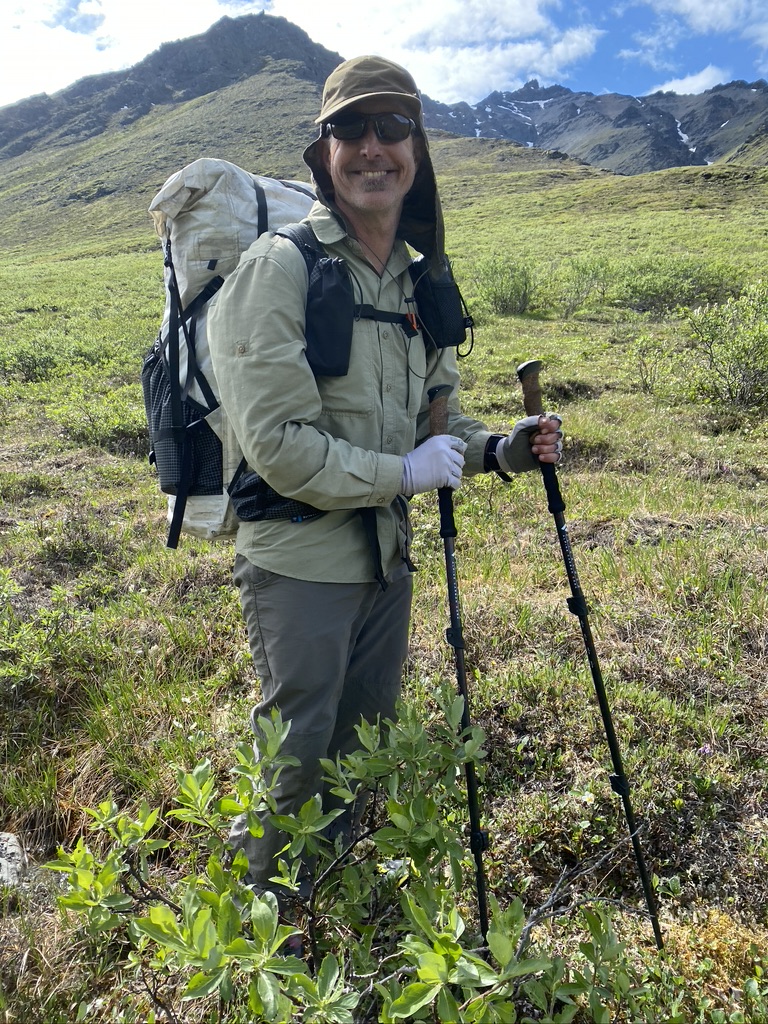 Episode 6 of the Out and Back podcast brings a deep conversation with Adventure Alan Dixon, who inspires all of us to put "two feet on the trail" and get out there.

A trailblazer of ultralight backpacking and author of one of the most popular and comprehensive backpacking websites, Dixon is widely known for his spec-heavy, detail-oriented backpacking gear reviews and expert advice on all things backcountry. But in this interview, Dixon leaves behind his engineer background and the spreadsheets of grams and ounces to show us a more vulnerable side.

Dixon recounts one of the most harrowing mishaps of his outdoor career, bringing him to hallucinations and the brink of death. He talks about the "controlled chaos" of his upbringing that made him love high adventure in the outdoors. Although an early adopter of the most extreme versions of ultralight backpacking, Dixon tells us that you don't need to wait until you have the perfect gear or are in better shape or get moving on the trail. He says there is no better time than now to get on the trail and start hiking.

Tune in to episode 6 to learn more about Adventure Alan's backpacking philosophy, including the one thing you need to leave behind in order to lighten the load in your pack. Check out his website at www.adventurealan.com and follow him on his Facebook or Instagram accounts to tap into his gear reviews, backpacking trip reports, and expert backpacking tips.
Last Episode: the Blackalachian, Daniel White Talks about How Adversity Fuels His Fire to Keep Moving
It's not too late to go back and check out the last episode of the Out and Back podcast with Blue Ridge Outdoors 2020 Hiker of the Year Daniel White. Known as the Blackalachian in the outdoor community, White tackled his first thru-hike in 2017 when he turned to the Appalachian Trail to get away from a bad break up and burn out at his job.

The AT left White craving a more culturally significant experience and he turned his focus to the Underground Railroad Trail. After teaching himself how to bikepack, the Blackalachian set off on a powerful experience that took him from Alabama to Canada, retracing the secret routes that slaves took in 19th century to seek freedom in the north. After that epic adventure, White jumped the Atlantic to hike across Scotland and complete the Camino del Norte, a pilgrimage journey along the northern coast of Spain.

White takes us through his unique trips and tells us what its like being only one of two Black thru-hikers he saw on the trail during his AT hike. He also describes instances of racism on the trail and gives insight into why the outdoors can feel like an unwelcoming place to Black people. Tap into the Blackalachian's YouTube channel to learn more about his trips. Get exclusive content from the Blackalachian on Patreon. Follow the Blackalachian on Instagram and Facebook.
Meet the Host: Andrew "Shanty" Baldwin
In 2019, host Andrew Baldwin completed a southbound thru-hike of the Appalachian Trail. After five months on the trail, Baldwin returned home to pursue a career in voice acting. A friend of the Gaia GPS company, Baldwin was a natural choice for hosting the Out and Back podcast.

In each Out and Back episode, Shanty strives to bring you conversations with people who spend an extraordinary amount of time outdoors. Listen in as Shanty taps into each backcountry expert's superpower so that you can take their knowledge and experience with you on your next adventure.